Historically, the representation of women in STEM in pop culture was very minimal; when they did appear, it was often a supporting role. That's starting to change.
What we see in the world around us has a big influence on who we are and what we become. With almost constant exposure to books, music, television shows, movies and games, pop culture plays a huge role in defining what is acceptable, expected and possible in society.
"When I was growing up, there weren't any female role models that were engineers in the media. One that came close was Ellen Ripley [Sigourney Weaver] from Alien. I think it was 1979, and I was really in awe of how this one woman used her wits to kick ass," recalled Elaine Wong, Associate Dean of Diversity and Inclusion at the Melbourne School of Engineering.
"I don't think that was a turning point, but that was one of the very rare glimpses into what strong, independent women in film could look like."
Since the early-to-mid '90s, however, we've slowly but surely seen more powerful women in STEM on our screens, in books and in toy form. From The X-Files to Black Panther and engineer Barbies, to female LEGO characters in their Research Institute and Women of NASA series, all of these and more have been working to empower girls to pursue STEM careers and recognise the achievements of those in related fields.
"I want to believe…" (in a world with more women in STEM)
The X-Files co-lead Dana Scully, an FBI agent and medical doctor, was one of the most iconic and influential women of the '90s. She was sharp, analytical and resilient, and in a time when scientists were usually played by men in lab coats, Scully broke the mould as the only prominent female STEM character on prime time TV.
For years there has been anecdotal evidence of women pursuing STEM roles because of Scully, known as "The Scully Effect". But a recent study by the Geena Davis Institute on Gender in Media has found data to back it up.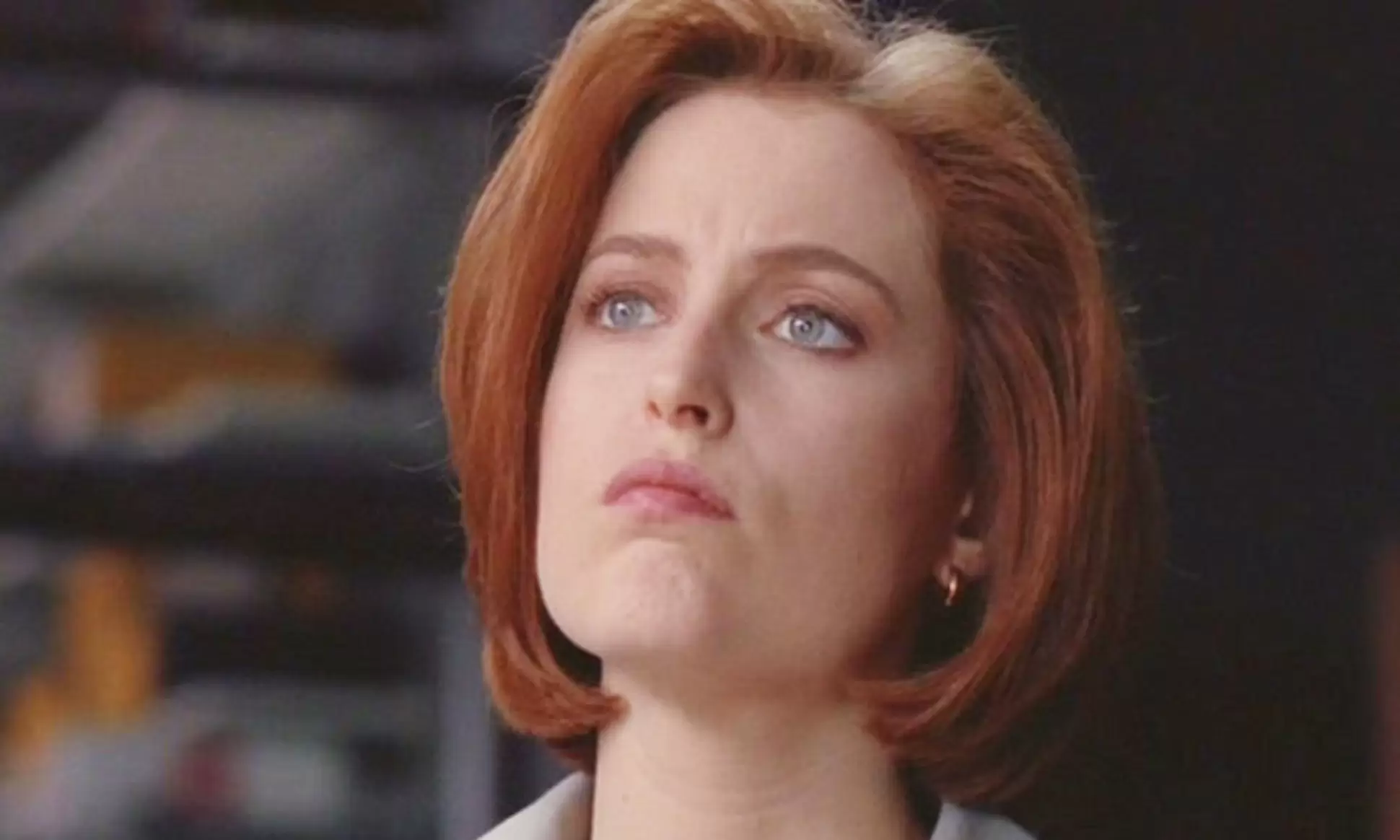 According to survey results, women who watched The X-Files were 50 per cent more likely to work in STEM, and 63 per cent of women who were familiar with Scully felt that she increased their belief in the importance of STEM. Medium to heavy watchers of The X-Files were also more likely to encourage young women to pursue a career in STEM.
Since then, our screens have been graced with several powerful female STEM figures, including: Ms. Frizzle on The Magic School Bus, Temperance Brennan on Bones, Rose Tico and Rei in Star Wars and Shuri in Black Panther.
Rewriting the narrative
"There are many factors that affect whether women choose STEM as their career — one is what they see every day around them," said Wong, who is also an associate professor in the Department of Electrical and Electronic Engineering at the University of Melbourne.
"The second is how we present what engineering is. The narrative before was engineering is hardhats and steel-capped boots — but it's not just that. Engineering is solving everyday problems and our narrative has to change."
Black Panther's Shuri is playing a big part in that, and if anyone can become this generation's Scully, it's her. The Princess of Wakanda is no damsel in distress — in fact, her groundbreaking technology is often the key to T'Challa's success.
Her strong personality, inspiring creations and spectacular lab completely shatters the stereotypical image of the hidden-away scientist, or an engineer in a hardhat and steel-capped boots.
The evolution of Barbie
Of course, no article about pop culture role models for girls can look past the grande dame herself: Barbie.
Since her first appearance in 1959, Barbie has strived to be a role model and agent of change for young girls. There's no denying she's made some big leaps for womankind — becoming the second woman in space (following Valentina Tereshkova's flight in 1963) and the first 'person' to land on the moon (a full four years before Neil Armstrong).
With more than 180 careers under her belt, she's also been a surgeon, vet, computer engineer and most recently a robotics engineer.
However, Barbie hasn't always gotten it right. In 2010, Barbie became a 'computer engineer' and many hoped this would encourage young girls to show an interest in tech careers.
Unfortunately, the story that went with the Barbie wasn't so positive. Barbie starts off developing a game that will help teach kids how computers work, but when her sister asks if she can play it, she responds, "I'm only creating the design ideas … I'll need Steven and Brian's help to turn it into a real game".
She also ends up installing a virus on her and her sister's laptops, and has to ask Steven and Brian for help to fix them.
As you can imagine, many people were not happy, including Katherine Tuite — an independent computer programmer in Santa Cruz, California, who responded by giving us Feminist Hacker Barbie. Through her website, people could recaption the book to turn Barbie into a competent computer engineer, and thus show young girls that they can do the same.
Thankfully, Mattel has upped its game, releasing Robotics Engineer Barbie earlier this year with the help of Cynthia Breazeal, an associate professor of media arts and sciences at MIT, founder of the social robot company Jibo, Inc. and real-life robotics engineer.
Mattel has also partnered with Black Girls Code, Tynker, and information science professor and coder Casey Fiesler to develop resources that teach girls to code, build robots and get them more excited about subjects in STEM fields.  
Hopes for a bright future
While science and technology are gaining popularity in pop culture, engineering still has some catching up to do. However, Wong is keen for us to keep "chipping away at it".
"A child can't be who they can't see," Wong said.  
"If we can't see any women engineers in the media then that's it. We really are just at the start and need to keep the narrative going."
Wong feels that the most encouraging prospect of pop culture is the opportunity for it to spark a conversation.
"If a child sees a female engineer being represented in pop culture, then we'll see some conversation within the family and the child will grow an interest in particular engineering fields," said Wong.
"It's really exciting for parents to have this conversation with young kids — and for me, I've got two boys — it's very important to also tell them that we should not gender stereotype. That women, their female friends can be whoever they want to be."
Finally, Wong hopes that someday soon, we'll finally get the engineering shows we deserve, and that they'll light the way for a new generation of female engineers.