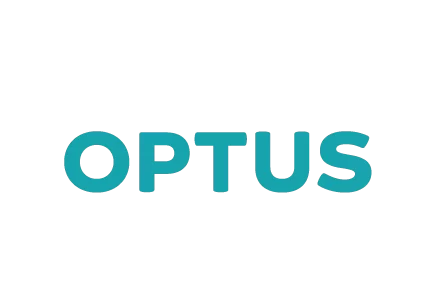 The increase in connection speeds is just one aspect of
how
5G will change the way engineers work.
Virtual reality (VR) will reshape the world of entertainment; Internet of Things (IoT) technology is already redefining manufacturing; and smart sensors, personalised offers and more are set to transform retail. All of this is going to be possible because of 5G. But what will the technology do for engineering? 
An ebook from Optus Business, 5G in Industry: an Ecosystem Ripe for Exploration, outlines the state of Australia's 5G infrastructure, what the future will bring, and how it will impact different industries.
The engineering world is set for a shakeup too. The eBook outlines how construction, mining and other engineering-heavy industries will need to adapt to benefit from 5G. 
Summarised from the whitebook, here are seven ways the technology will change how Australian engineers work, both now and in the future.
1. Faster hybrid work
Whatever the path of the pandemic, hybrid working is here to stay. With high speeds and low latency, 5G makes video conferencing and cloud collaboration easier. It will result in reduced staff downtime and increased productivity, whether team members are working from home or on site.
2. Mixed-reality working from home
Not only will 5G make hybrid work faster, it will make it more interactive.
Mixed-reality (MR) glasses plus haptics (touch-based) technology will make the experience of working from home — or a central office — different for all sorts of engineers. Specialist mechanics might use MR headsets to instruct non-specialists on site, while machine operators might use MR to work from home rather than flying into remote sites. Experienced consultants could conduct site visits from home using a headset as a tradesperson navigates the site wearing MR glasses.
3. Cable-free on-site internet
With 5G, fast, stable connections can be available from the moment work on a site begins, with no need to run new cables. It means a high volume of large 2D and 3D renders download fast, for example, which saves team members time and improves productivity.
4. Safer construction sites
A 5G network has the potential to support up to a million linked devices per square kilometre, which is significantly higher than what the 4G network offers. This makes 5G much more effective. Next-generation construction safety techniques, from hazard-detecting sensors and camera-equipped hard hats to smart anchor systems that choose the correct adhesive, can become a reality.
5. Fully autonomous drones and more driverless vehicles
5G's low latency means that more driverless vehicles and autonomous drones can operate simultaneously without fear of dropped connections. Drones are already remotely monitoring solar farms, but in the future, engineering firms could be able to conduct continual aerial site surveys and create virtual 3D models of real-time progress. 
In mining, Vehicle to Everything (V2X) communication could allow multiple connected vehicles to "platoon", or follow a human driver. In manufacturing, driverless vehicles and drones can accelerate production.
6. Smarter cities and buildings
Smart technologies are part of Australia's urban landscape already, whether that's smart gates at airports or smart lights speeding up traffic flow. But since most of the technologies are siloed on different networks and infrastructure, we don't truly have 'smart cities'. With 5G, interoperation should be much simpler. 
7. Smarter transportation
5G is set to revolutionise the world of transportation, with real-time data flows making public transport cleaner and greener. 
Ports might see autonomous cranes handling containers equipped with IoT sensors to track and share their position in real time. Airports could see autonomous ground vehicles travelling between the airport and the plane, with fast and fully-automated baggage handling.
To learn more about how 5G is set to change your industry — and how it could potentially help your business — download the free ebook. If you'd like to discuss how 5G could help your business, book a Telco Review with a specialist at Optus Business.