It takes just milliseconds to capture latent energy in a railway line and transfer it back into the grid. Global technology company ABB has harnessed this capability to give Melbourne passengers a lower-carbon ride.
Imagine a system that gathers the energy from a braking train as it approaches a station, briefly stores it, then reinjects it into the train's power supply as it accelerates on its way. An energy redistributor that does exactly this has been built on the Metro Trains Melbourne (Metro) Hurstbridge Line Upgrade Project.
The Australian-first application of ABB's 1500 V DC Enviline Energy Storage System (ESS) both stores and returns surplus braking energy back to the grid. This allows the Metro service to make more efficient use of electricity, which increases its sustainability and enables it to run more trains at lower cost.
The pilot project at Diamond Creek Tie Station, completed six months ago, had to negotiate several obstacles on its three-year journey to completion.
Strings and dips
Pre-pandemic, the station had experienced frequent voltage drops that caused rougher journeys for customers. On top of addressing this issue, Metro wanted to increase the frequency of trains on the line, which would demand even more from its electrical system.
"Imagine electricity supply is like a piece of string," says ABB engineer Stephen Poh, Product Marketing Manager of AC and DC Traction Power, who worked on the project. "The longer the distance between substations, the looser that string gets until there's a real dip in between." 
The traditional solution to the station's issues would have been to put in additional rectifier substations to improve that supply dip, says Poh. Instead, Metro worked with ABB on an energy-management solution that would be cost effective (both in terms of land use and construction) while also reducing carbon emissions.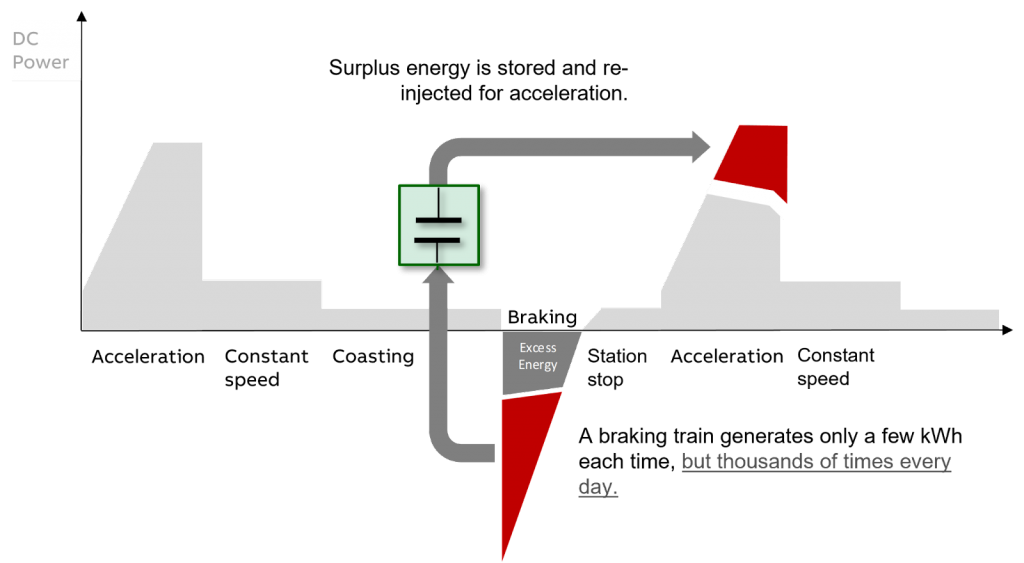 ABB had previously developed ESS solutions for 750 V rail lines in the US and Europe, but in Victoria and New South Wales rail lines run on 1500 V. 
"For this high-capacity, high-voltage environment we needed to engineer a 1500 V version," says Poh. 
Experts in the company's Polish Technology Centre worked for 12 months with the engineering team in Australia, developing and testing a 1500 V DC energy storage system that would meet Metro requirements and applicable standards.
COVID-19 challenges
Making all of this more difficult were the border and isolation restrictions caused by the pandemic. They had an immediate impact.
"The process of organising a midnight-to-dawn tuning run – with rolling stock, train drivers, controllers and so on – had begun when countries started shutting their borders. Our Polish team had young families and couldn't be stuck in Australia indefinitely," says Dineen.
Instead, the Polish team rushed back, and in early 2021 the company created a virtual commissioning process that meant all parties, both in Australia and overseas, could remotely conduct the operation.
The process was a success, and late last year the ESS was connected to the Hurstbridge Line's network.
"Not a moment of the three years plus of assessment and engineering has been in vain," says Poh. "Both the original Enviline 1500 V global-standard ESS and the unique safety-enhanced system are now fully tested to meet Metro requirements."
On track for impressive returns
Poh and Dineen say that several factors determine what will ensure maximum gains from their system.
For example, the Enviline ESS generates the most energy at stations where the train must substantially apply its brakes as it approaches the platform. So stations with steeper, straighter approaches will generate more energy than flat or curvy approaches. 
In an ideal scenario, the Enviline ESS can capture up to 30 per cent of otherwise wasted energy. This represents a significant saving on electricity otherwise drawn from the grid.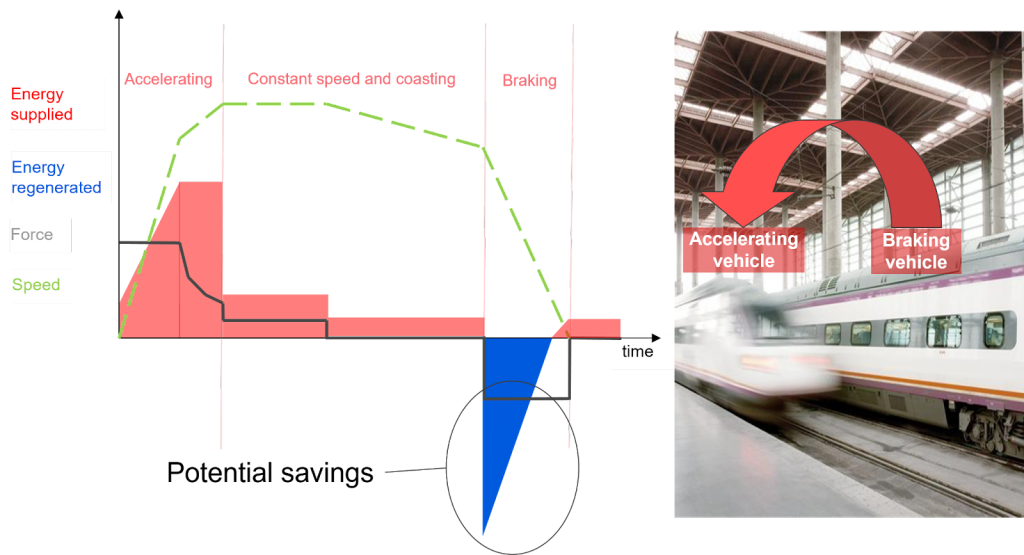 "Of course, if your line or network has the right conditions for 10 of these, you get 10 times the benefits," says Poh.
Metro will continue to study its network demand to identify more business cases for what ABB has done for Diamond Creek Tie Station. In the meantime, the company is pleased to have delivered the three-year project and to have successfully tested and implemented a technology that could help rail networks across the world.
This is an edited version of an ABB article that has been previously published.
Learn more about how ABB can help you with both transportation and infrastructure in this brochure. Sign up to ABB Electrification's quarterly newsletter to find out about the latest technology and innovation shaping our industry.