An award-winning Australian structural engineer is educating peers about the sustainability benefits of using mass timber in construction with new structural design software.
Engineers tend to follow the path of least resistance, according to structural engineer Adam Jones. Bringing a new technology or process into the mainstream, therefore, first requires making that path easier for engineers to follow.
That's the guiding philosophy behind Jones's efforts to promote and educate engineers about sustainable building materials such as mass timber.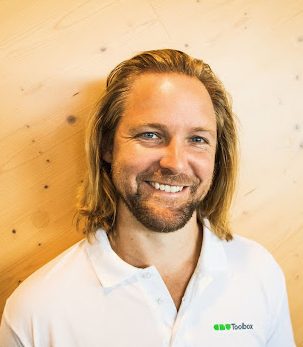 Jones is the founder and CEO of CLT Toolbox, a structural design software company that aims to make it easier to design with mass timber than steel or concrete.
"Right now, mass timber is the only material at scale that can be used to eliminate embodied carbon," he told create. "But it isn't being taught; there's no software out there.
"Everyone is building Excel spreadsheets without an Australian standard, and it's super confusing about how to actually design these buildings. Having noticed that there are clear problems, I thought I'd have a crack at solving them."
Talking about timber
The CLT Toolbox software, which launched on 23 October, boasts embedded education and automated design computations, allowing a beginner-level engineer to deliver expert-level structural designs.
Its purpose is to loosen the bottleneck presented by the overabundance of concrete and steel engineers compared to those specialising in timber.
"There are 10,000 structural engineers in Australia, but I'd say only 20 to 30 timber specialists," Jones explained. "That means that if an architect taps on the shoulder of an engineer, it's very unlikely that they'll be able to make any progress.
"CLT Toolbox is designed to educate concrete and steel specialists about the benefits of mass timber as an option for construction. Every engineer should have a range of skills in their toolkit so that when a client says they want a sustainable option, they can provide one."
"There are 10,000 structural engineers in Australia, but I'd say only 20-30 timber specialists."
In a previous role at Wood Solutions, Jones was the lead researcher for a team writing a design guide for Australian structural engineering for timber buildings.
"There's massive potential for exponential growth in this industry," he said. "Locally, we have an exciting and fast-growing supply chain. NeXTimber by Timberlink is another major supplier that's come online this year. 
"North America is also growing fast, and Europe is a little more mature."
A hybrid use of timber, steel and concrete is opportune for high-rise buildings, according to Jones.
"The new Atlassian tower in Sydney, a 40-storey building, uses a steel exoskeleton, a concrete megacore and mass timber floors," he said. 
"It's an amazing use of all three materials. You get the benefits of sustainability and biophilia, but also the high-rise function that concrete and steel provide.
"Beyond that, we plan to expand professionally; we're at the intersection between structural engineering and other professions such as acoustics and fire design."
Jones even started a podcast, Timber Talks, which he said is the world's biggest timber podcast in the sustainable timber materials niche.
In recognition of his achievements, Jones has been named Emerging Professional Engineer of the Year in Victoria.
The judges noted his "infectious" passion for progressive engineering solutions.
"[Adam is] an inspiring leader who is advancing society through great engineering driven by a desire to reduce the industry's greenhouse gas emissions," they said. 
"He's developed relationships with stakeholders throughout the life cycle of projects and engages with them to better understand and influence what's within their sphere of control."
Jones now competes as a finalist in the national awards, which will be announced on 29 November.
A global team
CLT Toolbox recently raised $1.5 million of venture capital, enabling Jones to build teams in Ethiopia and Indonesia. 
Nine structural engineers work for the company out of Addis Ababa, a team which Jones expects to rise to 15 by the end of the year, while 10 software developers are based in Semarang.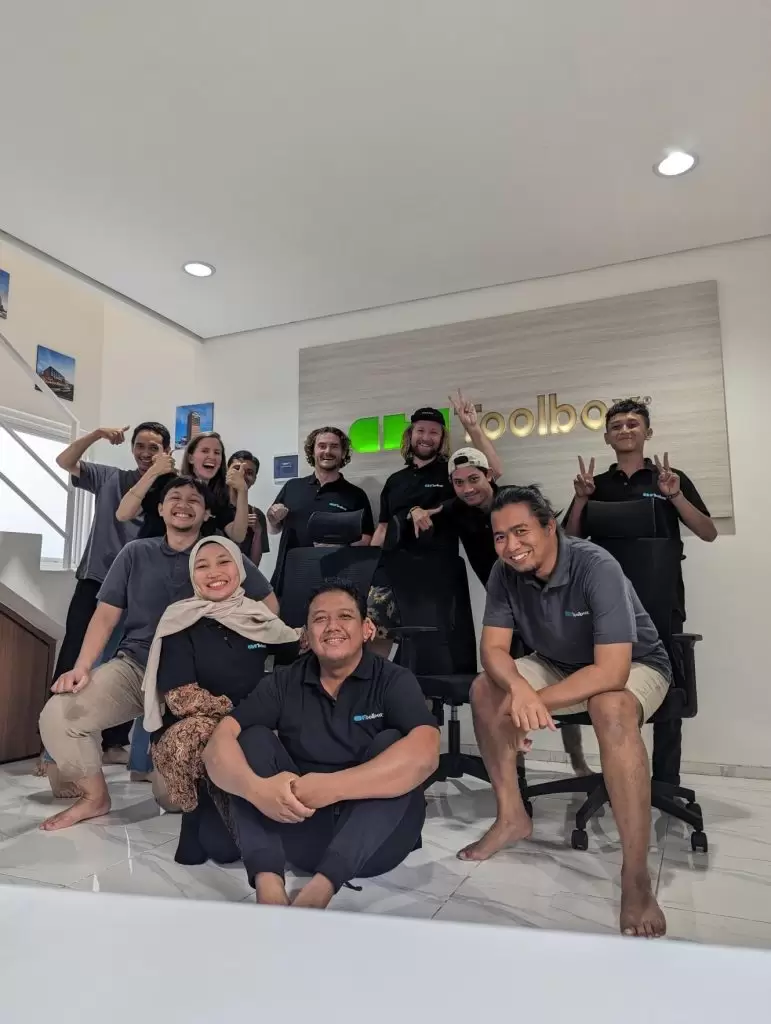 Jones said the global team reflects its ethos of working for the common good.
"We recently hired one new team member in Serbia and one in the Philippines," he said. "My co-founder Ringo Thomas and I are from Melbourne. We work across continents, but share values and a work culture that help us be creative every day.
"For example, there are 11 technical universities here in Addis Ababa that are teeming with talent, and a culture of learning and education. The economy is moving fast, and it's exciting to be here while it's on the way up."
Following the launch, Jones and his team intend to expand their attention from individual assets to an integrated approach.
"We try to solve the hardest problems engineers are experiencing, so they don't have to use, for example, overly complex Excel spreadsheets," Jones said. "We've started with member design, which covers floors, walls, beams, columns and the like. Our next focus is connections."
The Engineers Australia Excellence Awards will be announced in Melbourne on 29 November. There's still time to register for the Gala event here.