A new service aims to provide high-quality spatial data for engineers and planners within minutes.
With a background in surveying, Dan Paull understands the importance of accuracy. 
"[As a surveyor] I'd often go into building sites or be involved in the process of capturing information about a site very early in the design phase," Paull told create.
"Almost the very first thing would be to capture enough information about the site to understand how it could be utilised, or about how the infrastructure would fit … In my experience, we'd always underestimate the time it would take to find accurate data."
Now CEO of PSMA Australia, Paull and his team recently launched Geoscape Spatial Data on Demand, aiming to deliver high-quality data to engineers and planners, with a focus on improving efficiencies. 
"We capture a virtual representation of Australia, including all the key elements that you would expect to find in a representation of a map, at a high level of resolution and accuracy," Paull said.
"So it's building footprints, roads, property boundaries, address information and many of the attributes that go along with that, from whether a building has solar panels and a swimming pool, through to the height of trees on the property."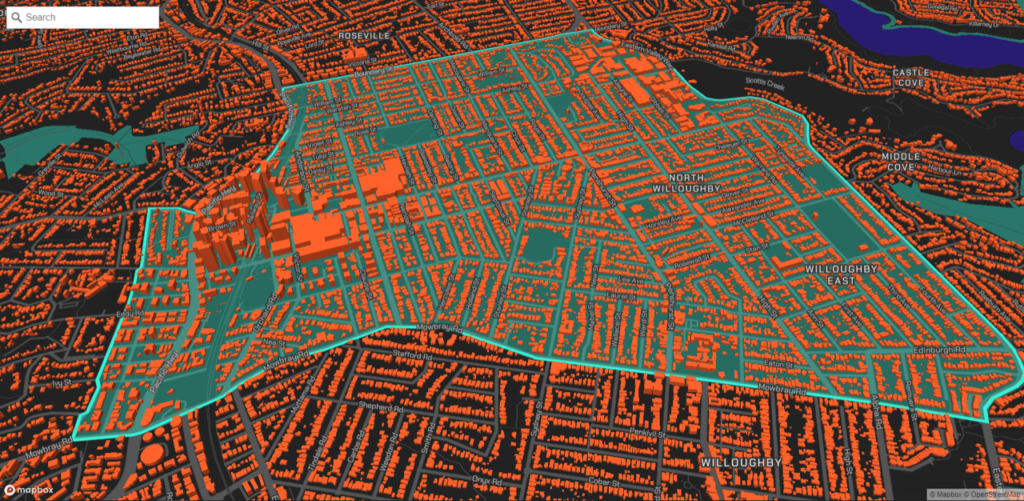 Encompassing spatial data for all locations with a population of more than 200 people, one of the applications of the data is visual representation.
"We can give representations of all the buildings and vegetation in the area in three dimensions, and then we can drop a new building into the virtual environment and people can interact with it," Paull said.
"We also have applications where people wear virtual reality goggles and use our data to move through that environment to see what things will look like when construction is complete."
But while the data can be useful for visualisation, Paull cautions it's not photorealistic, with its primary purpose being in running analytics. 
"You can query the database at a national level to understand how a particular question impacts a location," he said.
"For example, you might use the data to help understand the logistics of bringing a large transformer on a low loader truck to a site. This will involve questions about routes for the truck to take, potential disruption to traffic and to other buildings and businesses … It can help with planning, visualisation and design elements that go beyond the site itself."
"You can query the database to understand how a particular question impacts a location. For example, you might use the data to understand the logistics of bringing a large transformer on a low loader truck to a site."
Building the dataset
The Geoscape dataset comprises 15 million buildings across Australia's 7.6 million square kilometres, and was compiled using a variety of methods.
"We leveraged processes used by governments for registering land titles, which capture details such as local suburb boundaries, addresses and road names," Paull said. 
"We also implemented high resolution satellite imagery and machine learning techniques to generate building footprints, building heights and tree heights … We use satellite and aerial imagery techniques to update the data, too."
As such a geographically large but sparsely populated country, capturing the data in Australia presented an interesting challenge for the team. Unlike densely populated countries such as Singapore and Japan, compiling Australia-wide spatial data required a different approach, with technology playing a pivotal role.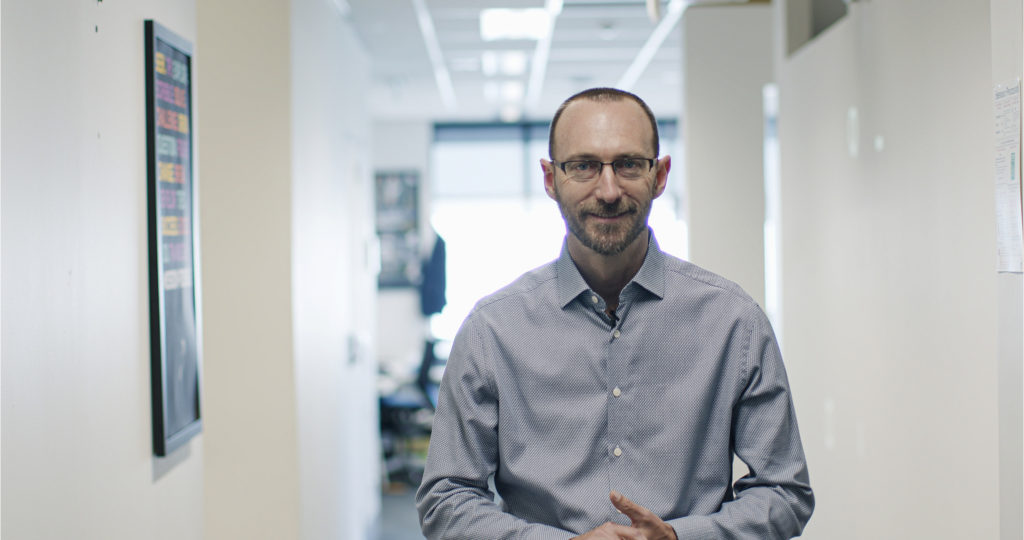 "Some countries have fantastic representations of what you can do with an unlimited budget," Paull said. 
"For example, Singapore is pretty much the world leader in terms of what you can do if you map everything at the highest resolution, and make the data photorealistic and interactive. 
"With Australia's low population density, however, there's not a large [enough] market to generate a return for capturing data across the whole country, which means you have to apply automation to make it affordable.
"We've tried to strike the right balance … representing Australia with a very high-quality and coverage that's fit for many purposes."