An interdisciplinary team of students from Monash University has recently returned from the US, where they went head-to-head with some of the world's top universities to design a robotic rover for Mars.
Dubbed Nova Rover, the team was the first Australian team to qualify and compete in the Mars Society's University Rover Challenge (URC) at the Mars Desert Research Station in southern Utah.
According to project and software team lead Benjamin Steer, who studies mechatronics engineering and science at Monash University, the competition was an exciting experience.
"It made us all very proud to be able to represent Australia on the international stage and show them our technical capabilities," he told create digital via email.
Nova Rover was one of 36 teams from 10 countries to secure a place in the competition finals. The Australian team finished in fourteenth place, with first place going to Czestochowa University of Technology in Poland, and second to defending US champions Missouri University of Science & Technology.
Steer said the year leading up to the competition was a whirlwind ride of new experiences, technical challenges, logistical nightmares and a constant process of learning.
"Everyone on the team has grown from the experience and gotten a real taste of what it takes to work on such a complicated technical project, from both a personal and professional standpoint," he said.
The red planet
Steer described the terrain of the Mars habitat at the Mars Desert Research Station as "unreal".
"[It] very much feels like a different planet," he said.
Team Nova Rover was under the pump during the competition rounds – completing challenging field 'missions' with their Mars rover under significant time pressure.
Pinpointing the cause of hardware and software issues in the complex Mars rover system was also a challenge.
"Fixing a problem usually isn't too hard, but finding the problem is a real challenge when the device has so many layers of hardware, electronics and software to peel back," Steer explained.
"We've learnt that the key to building robust systems is to prototype, test, assess, redesign, rinse and repeat, and that it is important to not only design for functionality but to make smart designs for convenient debugging and testing."
Multi-disciplinary design
The Nova Rover design incorporated on-board cameras to provide the remote operator with a first-person view of the course terrain through a virtual reality interface. The drive system and arm were controlled with an Xbox controller and navigation to GPS coordinates achieved via a graphical user interface.
Steer said it was incredible to see the full system in action during the Extreme Retrieval and Delivery Task, where teams remotely navigated their rovers across the arduous landscape to retrieve tools and deliver them to simulated astronauts.
"It took an incredible amount of work to get to this level and it has been so rewarding to see it come together," he said.
Nova Rover's Science team designed and constructed a novel hollow stem auger system, which could drill a core sample from the ground and hermetically seal it in a flexible 3D printed cache for later analysis. The auger system also had the capability to assess the drilled hole for signs of life by lowering in a soil moisture probe.
This system – combined with their experimental procedure and scientific presentation – earned the Nova Rover Science team a perfect score of 100 per cent from the competition judges.
Steer said Monash University had been very supportive of the team, as had the competition organisers, judges and even some of the other teams.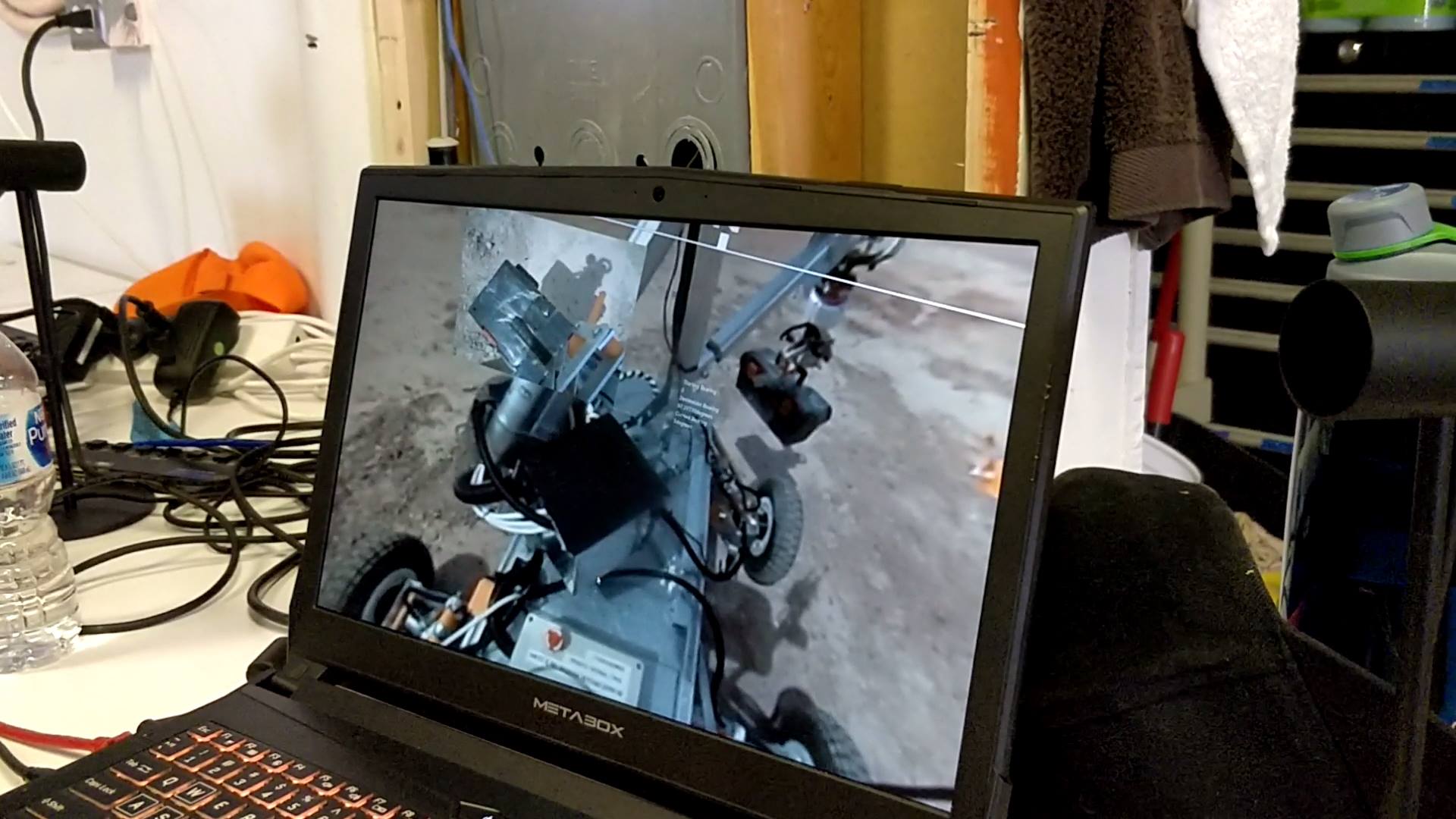 "You'll be surprised how much people are willing to help you out if you're passionate about an engineering project and want to get others involved," Steer said.
He encouraged other Australian university students thinking of competing in the URC to put together a team and follow Nova Rover's lead.
"To call it a challenge is an understatement, and it is daunting being on the international stage, but we showed that Australians do have what it takes to compete with the best of the best, so don't be afraid to show them yourselves," he said.