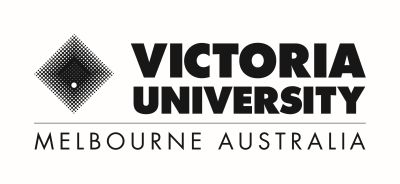 Researchers at Victoria University are manufacturing sustainable packaging from natural products including celery and pea starch to replace some plastics.
When protein from vegetable matter such as peas is extracted to create protein-rich edible foods, there is often a significant amount of waste left over in the process.
According to Professor Vincent Rouillard, a researcher in Victoria University's (VU) Institute for Sustainable Industries and Liveable Cities, it's often possible to extract up to 25 per cent of protein from products. But what happens to the remaining 75 per cent?
"It's a major problem to get rid of this organic waste matter. If you just dispose of it carelessly, it can cause more problems for the environment," says Rouillard, who has been working on packaging dynamics and packaging materials research for more than 30 years along with fellow VU researchers Dr Matthew Lamb and Dr Marlene Cran.
Together, the team has devised a sustainable solution.
"A couple of years ago we took the waste starch material that was left over from the production process that involved isolating protein from yellow peas. Through a treatment process that involved thermal processing and the use of different types of additives, we managed to make clear film out of it," says Rouillard.
Funded by the Victorian Government, VU's recent work in this space represents a significant step towards sustainable development.
"Moving towards the circular economy must include using compostable and biobased materials," says Cran.
"There will always be a place for conventional plastics, but in terms of single-use packaging, it makes much more sense to grow and use materials from nature."
Unpacking the process
After taking materials such as leftover celery, zucchini and lettuce from a local farm in Victoria, the researchers conduct extensive testing on each material to determine its suitability as a replacement packaging product.
"There's a whole host of standard tests we can apply," says Cran.
"We conduct mechanical testing and impact testing in different environments. Often we'll undertake application sensitive tests to look at solubility as we want to know whether a material would dissolve in water, and whether it would swell if it comes into contact with a high humidity environment."
Testing is conducted to establish the material's end of life characteristics.
"We don't want the product to have any detrimental impact on the environment at the end of the day. That's really key," says Cran.
The end-goal is to create functional materials, such as packaging, film, rigid board material or cushioning material, but finding materials that can perform a similar function to conventional packaging plastic presents challenges.
"Packaging needs to be cheap otherwise no one will pay for it, but it also needs to perform many practical engineering functions," says Rouillard.
"Many decades of work and billions of dollars of research needs to be done to completely shift single-use packaging material to materials that are environmentally friendly and can decompose on their own, but also have the right engineering physico-mechanical properties."
Translating VU's research
The researchers' core objectives for producing sustainable packaging can be translated to a range of other engineering sectors.
This is particularly the case for managing the end-of-life phase of construction products.
"There's a huge amount we can do as engineers to design systems, whether it's cars, bridges or buildings, to be more sustainable," says Rouillard.
"If you take a major structure such as a building and it gets bulldozed, very little, if any, of the materials will be recycled. It will just be bulldozed and disposed of."
When engineers design or create products, Rouillard suggests they ask themselves some critical questions: What does the product leave behind once it reaches its end use? And how can it be returned to the environment in a more sustainable way?

"Studying these aspects and having this approach is so important for engineers, and it's only going to become more important."
Discover more about the projects and industry opportunities with Victoria University's College of Engineering and Science.