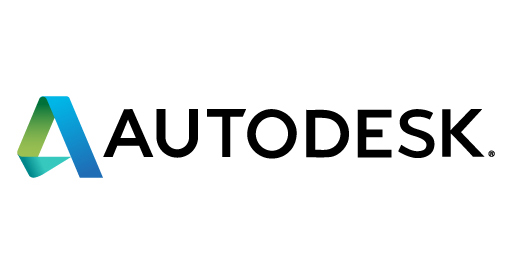 Building an 18-story hotel in the heart of Perth's CBD involves a lot of moving parts. Here's how the developers kept construction on time and on budget.
SKS Group is a property development and construction company based in Malaysia. Since its founding in 1983, it has grown substantially, expanding into investment holding and hospitality.
At its core, SKS Group remains dedicated to the development of landmark properties in key locations. Their projects are built to exceptional quality standards while maintaining their commitment to ecologically friendly urban designs. According to SKS Group Service Manager Thomas Powell, Autodesk's software is crucial to their process.
When the company first expanded to Australia in 2011, their portfolio initially included only a few residential apartment buildings. Things changed rapidly in 2016 when SKS Group leapt into the commercial development market, designing and constructing the Hilton DoubleTree high-rise property in Perth's central business district.
Today, the company is about to finish construction on their second DoubleTree Hotel development project and plans to break ground on their third development for Hilton later in 2020.
SKS Group made the switch to Autodesk software since 2011, starting with AutoCAD and Navisworks for their computer aided drafting. Autodesk Revit was introduced in 2016, and last year they made the move to integrate the cloud-based solutions of BIM 360 to streamline processes and take their construction management and project delivery to the next level.
SKS Group uses Revit and BIM 360 to stay in sync
At 18 stories high, The DoubleTree by Hilton project in Perth involved dozens of designs and hundreds of contractors, from architects, structural engineers and mechanical engineers to interior designers, electrical engineers, landscapers and more.
"An inordinate amount of time is spent resolving issues stemming from [poor] coordination and communication," Powell said.
This is where BIM 360 comes in, to help keep everyone on the same page as they put the finishing touches on an 18-story hotel.
Growing Pains
Powell realised previous methods and approaches to document control and project administration could be improved. Speaking about SKS Group's first commercial development project, he recalled the challenges with using other building information modelling software and document control systems.
"It was a time-consuming process," Powell said.
The team struggled when it came time for the company to start development of their second hotel, and Powell knew they needed to go in a different direction. After the growing challenges of SKS Group's first foray into commercial development, Powell and his colleagues adopted Revit to help ease the challenge of coordinating incompatible designs.
"An inordinate amount of time is spent resolving issues stemming from poor coordination and communication."
Still, communication breakdowns that come with a project this size can thwart even the best-laid plans. That's when Powell started speaking to Autodesk about BIM 360 for a cloud-based project delivery and construction management platform.
"We were impressed," Powell said, "and I was able to convince management to set up [the Waterfront] development on BIM 360."
He feels this has been a crucial step in getting them to where they are today.
Using Revit and BIM 360
During the development, SKS Group found the information parsing capabilities available in Revit to be invaluable.
"I can unequivocally say Revit has improved my productivity as a services manager," Powell said.
With a customised, federated model file in Revit, Powell is able to quickly filter through all the information that he keeps track of in order to find any pertinent information.
SKS Group has used BIM 360 to consolidate Revit models, collecting all the design teams' contributions into one centralised place. The onsite team of architects, consultants and subcontractors are looped into the latest project details seamlessly when BIM 360 publishes the consolidated data. Using BIM 360 Docs for desktop, in conjunction with the Android/iOS app for mobile, allows onsite teams to access up-to-the-minute project information from the home office.
And what about workflow?
"These days my Revit workflow is simply receiving updated Revit model files [from] the respective parties via BIM 360," Powell said.
"I then link the new models into my federate model and publish back to BIM 360 so all the architects, consultants and subcontractors onsite have access to the latest building information."
SKS Group relies on Autodesk software to coordinate the many teams working in concert to make the Waterfront Hilton DoubleTree in Perth a reality. As Powell puts it, BIM 360 lets SKS Group empower the project teams to access and share current project information easily.
In short, BIM 360 is essential to making all stages of this $100 million project run smoothly.
"This is the very reason we went with the BIM 360 platform," Powell said.
"To allow design teams, subcontractors, building certifiers, etc. access to all the project information."
Using the tools and solutions available with Revit and BIM 360 also helps Powell identify issues faster, which leads to cost savings.
It costs us tens of thousands of dollars in direct and indirect wages for every day that we keep this site open," he said.
Being able to communicate these issues quicker and develop and review solutions sooner moves the project closer to completion – and closer to being ready for guests on holiday and business travellers to start booking.
To find out more about taking construction management and project delivery to the next level, click here.