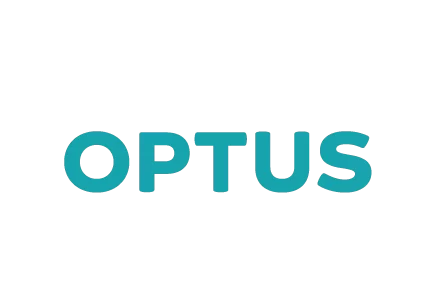 A new report by Optus finds construction companies are embracing technological advancement to meet evolving business needs.
Increasingly, businesses are turning to technological advancement to respond to new business challenges. Construction companies are no exception.
The Optus Business Construction Industry Pulse 2022, conducted by ACA Research with findings based on a survey of more than 400 respondents in the Australian construction industry, sheds light on some key emerging trends, including technological investments across various companies.
With the rise in remote work and the digitisation of the workforce, technology has become more paramount than ever before to business success.
Technology is integral to growth
Business growth and investment in technology are heavily entwined. In the Optus report, 60% of businesses surveyed indicated that technology is important in their business.
If you fall in the 22% of companies that regard technology as unimportant, then you might risk falling behind other companies that are embracing technology with open arms.
Indeed, a McKinsey Global Institute report, Reinventing construction through a productivity revolution, described the construction industry as having "an intractable productivity problem". It posited that improvement on some fundamental areas, including technology adoption, could rectify this problem.
Over the next five years, more than 80% of businesses with 20+ employees are planning to purchase technology including 3D printing, drones, Internet of Things devices, augmented and virtual reality, and AI-based applications.
Companies are intending to make these purchases for a range of reasons, many of which were highlighted in the Optus report. Chief among them are benefits including cost cutting, enhancing workflow and improving productivity.
While one respondent commented, "Latest technology could cut down cost dramatically while maintaining quality," another said, "It is exceptionally useful as it gives a deeper knowledge of the business and enhances the capability of work."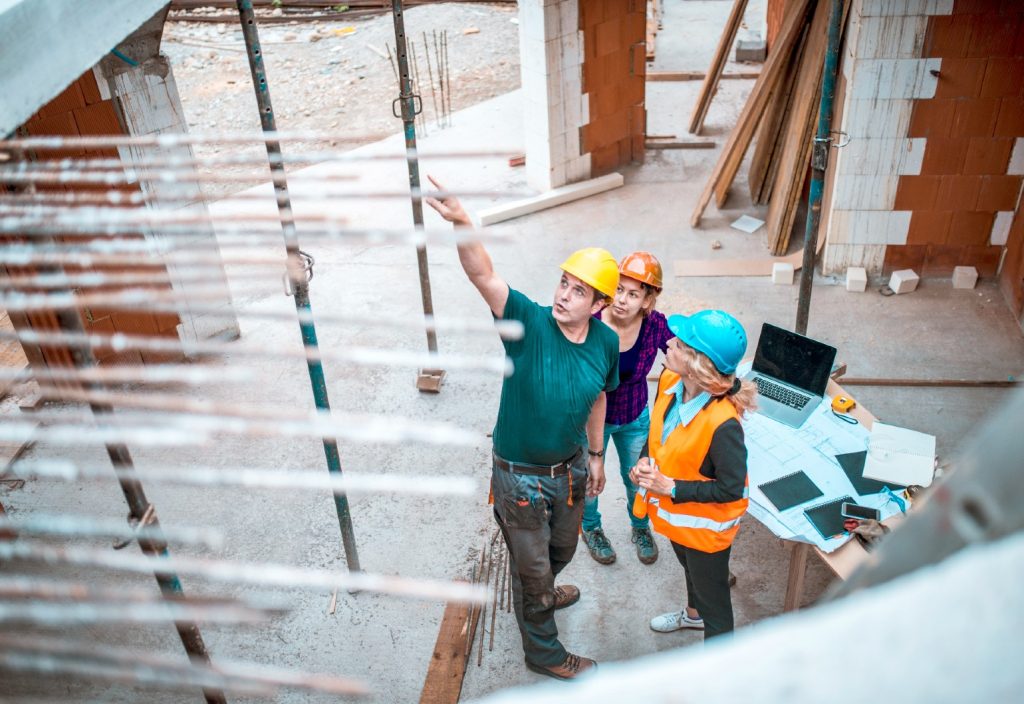 Technology can also put a business on stronger footing by streamlining tasks and automating workflows.
Optus Call Notes, which was recently launched as a feature of the Optus Living Network, is one such example. It captures calls in writing, enabling the caller to stay focused on the conversation. The ability to record notes in real time enables businesses to easily find material, cross-check information and operate more efficiently.
Despite the widespread adoption of new technologies, there are a number of barriers that can slow technological advancement, one of which is being small in size or deeming there to be no need to invest in technology. This challenge came out on top as the biggest barrier to implementing new technology, followed by lack of funding.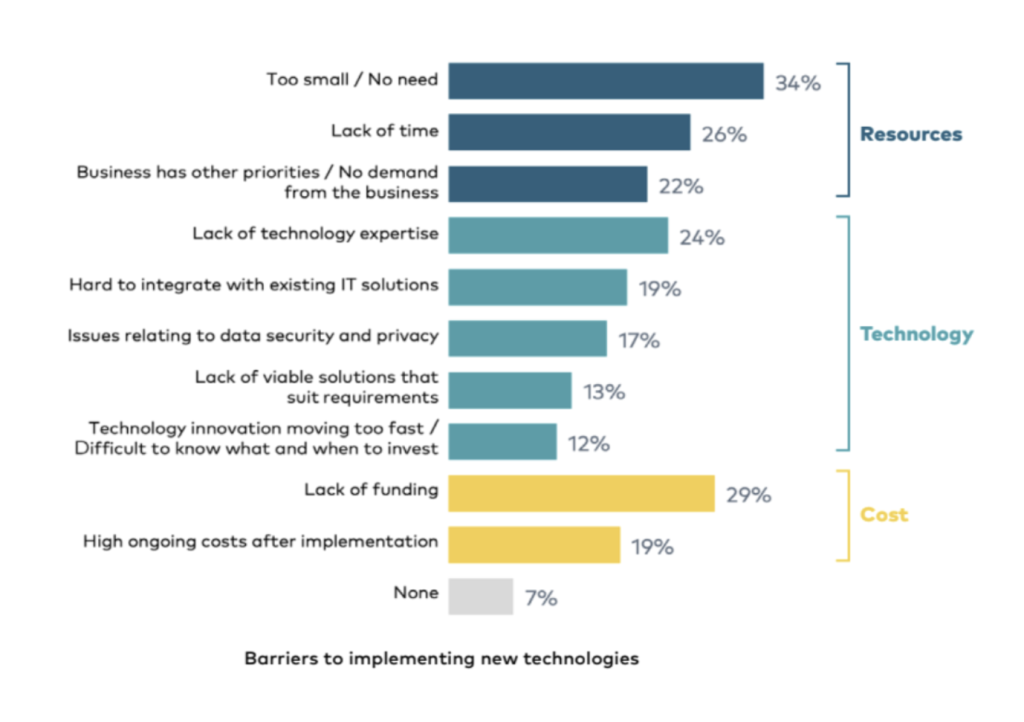 These challenges highlight the importance of ensuring technology is not implemented without additional support mechanisms in place.
Technology to boost wellbeing
It's now well-established that technology can contribute towards huge improvements in well-being. Technological innovations can provide online access to mental health resources and track changes in mood over time.
Machine learning and AI also carry huge benefits and opportunities, adding value by alleviating humans from time-consuming and menial tasks.
According to a 2017 McKinsey report, almost half of all work activities can be automated with technology. With the technological advancement that's happened over the last six years, it's likely technology can now automate even more tasks.
Sean Casey, VP Business Sales and Customer Care at Optus, said the intent of businesses to increase their investment in technology over the next year is "heartening to see considering the positive impact technology can have on helping business leaders get more hours back in their day". 
"Work-life balance became a real focus for many Australians during the pandemic and we've seen priorities change in response to lockdowns and other COVID-19 measures," he said.
Technology that enables businesses to optimise and boost productivity of employees not only contributes to growth but can also deliver improved work-life balance.
Technological advancement in construction is just one of many key trends occurring in the construction industry. To find out about other major trends, download the Optus Business Construction Industry Pulse 2022.