Innovations from the University of Cambridge in the UK and Rice University in the US are pushing boundaries in 3D imagery and ammonia extraction.
Wastewater processing
By adding ruthenium atoms to a copper mesh, a US team has created a catalyst that can filter ammonia from wastewater and polluted groundwater.
The process can extract ammonia from water with nitrate levels of 2000 parts per million, which is then collected through gas stripping and used for fertiliser.
Although previous studies had shown ruthenium was an effective catalyst for use with nitrates, by combining it with copper, the team was able to suppress unwanted hydrogen that formed from the water during the process.
"We fulfilled a complete water denitrification process," says Rice University postgraduate student Feng-Yang Chen. "With further water treatment on other contaminants, we can potentially turn industrial wastewater back to drinking water."
The process is effective at room temperature and under ambient pressure and can be easily scaled up. One outcome this could have is to help reduce the amount of ammonia produced with traditional industrial processes, which cause 1.4 per cent of the world's annual carbon emissions.
Stackable holobricks
Realistic holographic images have been created by stacking "holobricks" together using a technique developed at the UK's University of Cambridge. Working with Disney Research, the engineers took an approach common for two-dimensional displays but had not been applied to three-dimensional holograms.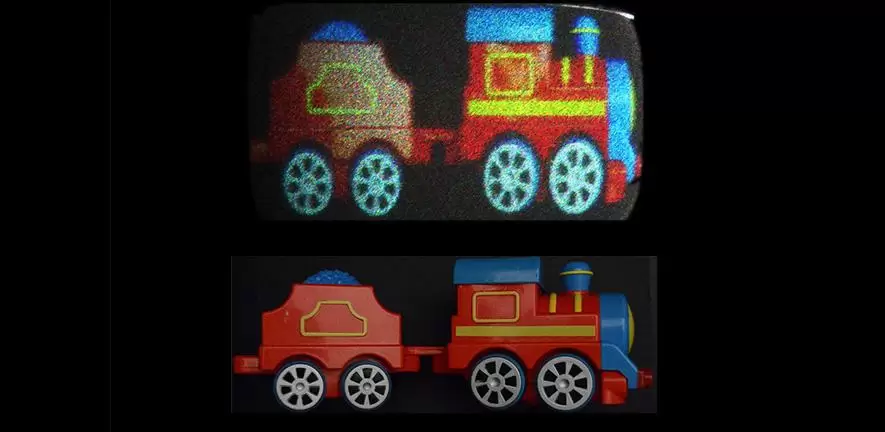 "Joining pieces of 3D images together is not trivial, because the final image must be seen as seamless from all angles and all depths," says Cambridge's Professor Daping Chu.
"Over the past ten years, we've been working with our industrial partners to develop holographic displays which allow the simultaneous realisation of large size and large field-of-view, which needs to be matched with a hologram with a large optical information content."
The team solved the problem with holobrick units that are angularly tiled and, with careful optical design, can cohere as a display. Two full-colour bricks have been developed by the researchers as a proof of concept.