From thread-like pumps to advanced robots inspired by insects here are the latest tech developments from Universities around the world
Thread pumps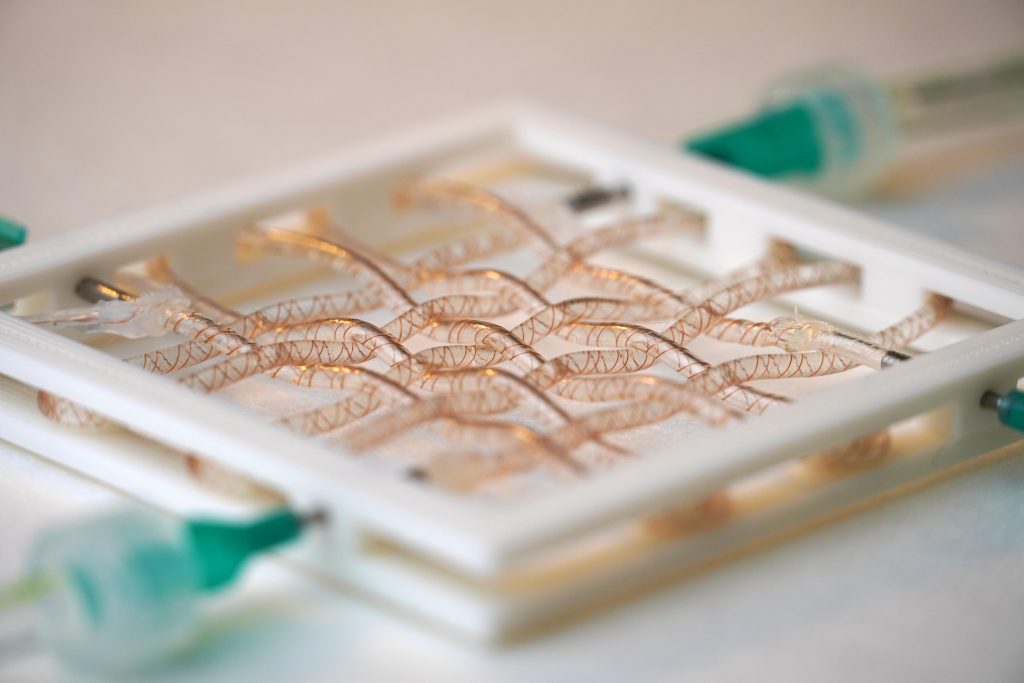 Swiss university EPFL has developed a thread-like pump that can be integrated into clothing, allowing wearable materials to incorporate high-pressure fluidic circuits.
Although wearable technology is already able to include fluid-based devices, these have required large and impractical pumps to operate. EPFL's soft, fibre-like pump, however, uses charge injection electrohydrodynamics to permit flow without moving parts. 
"We present the world's first pump in the form of a fibre; in essence, tubing that generates its own pressure and flowrate," said Soft Transducers Laboratory head Herbert Shea. 
"Now, we can sew our fibre pumps directly into textiles and clothing, leaving conventional pumps behind." 
A palm-sized power supply can operate the pumps' helical electrodes, which ionise molecules of a non-conductive fluid, producing movement. 
The technology could find use in such applications as soft supportive exoskeletons, thermoregulatory clothing and immersive haptics.
Energy-saving ink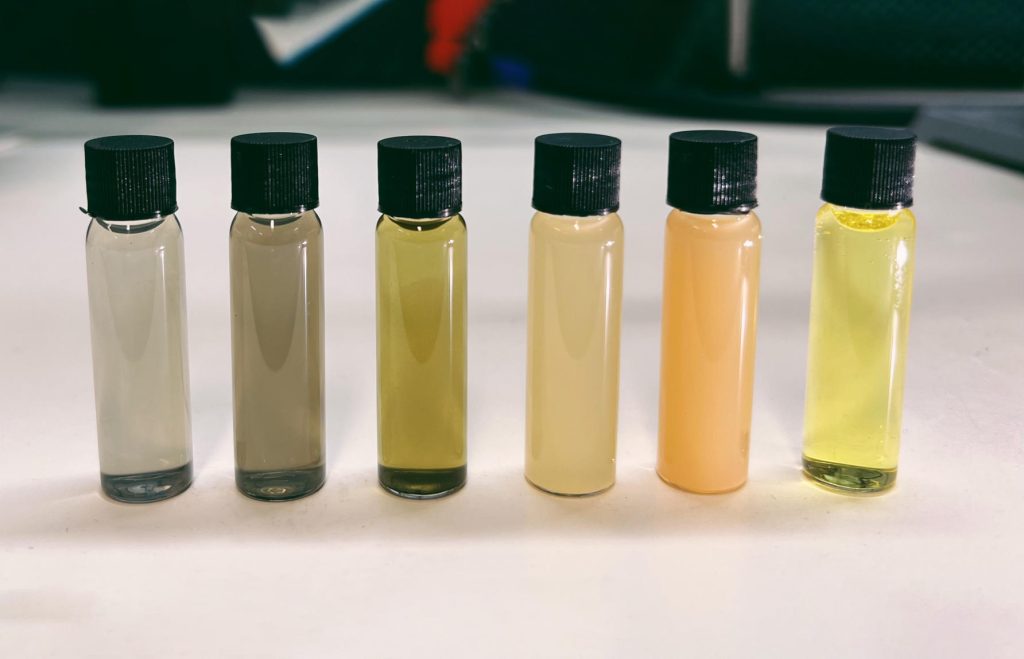 Research from the University of Melbourne focusing on inks that use nanoparticles could help develop materials that reduce energy consumption. 
The inks build on previous research into phase-change materials such as vanadium oxide, which block heat beyond a certain temperature. By bringing down the temperature at which this shift occurs — from 68°C to around 30 to 40°C — the inks help make the phase-change materials more practical to use. 
"These inks can adjust the amount of radiation that can pass through them, based on the surrounding environment, and could be used to develop coatings for buildings that enable passive heating and cooling — reducing our need to rely on energy creation to regulate environments," said Dr Mohammad Taha. 
"By engineering our inks to respond to their surroundings, we not only reduce energy expenditure, but negate the need for auxiliary control systems to adjust temperatures — these controls, like air conditioning or gas heating, are additional energy waste."
Centipede robot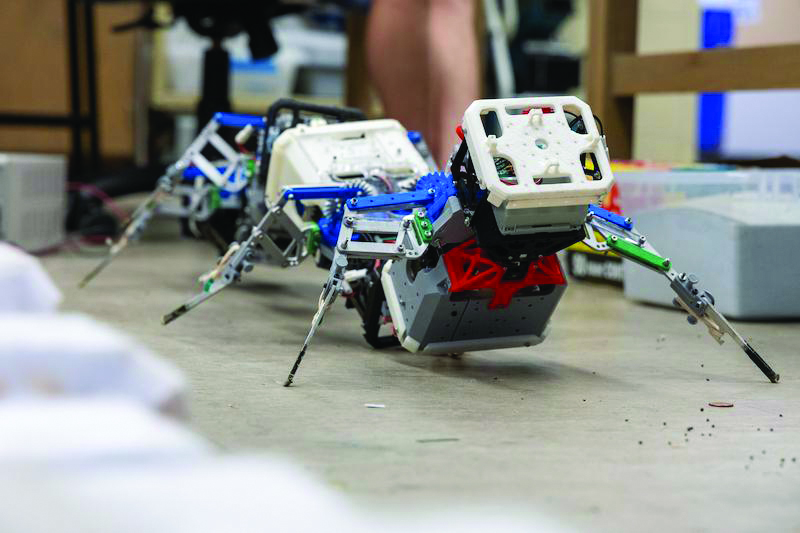 A team at the US's Georgia Institute of Technology is creating multi-legged robots inspired by centipedes, which it hopes will be better equipped to negotiate uneven surfaces without extra sensors or control technology. 
The team theorised that adding redundant legs to the robot would allow it to move more reliably; if one leg falters as the bot moves along, another will be there to pick up the slack. 
"With an advanced bipedal robot, many sensors are typically required to control it in real time," said postdoctoral researcher Dr Baxi Chong. 
"But in applications such as search and rescue, exploring Mars, or even micro robots, there is a need to drive a robot with limited sensing. There are many reasons for such sensor-free initiatives. The sensors can be expensive and fragile, or the environments can change so fast that it doesn't allow enough sensor-controller response time." 
Having found that increasing the number of legs enhances the robot's movement, the team is now looking to determine the optimal number of legs.
Appetite stimulator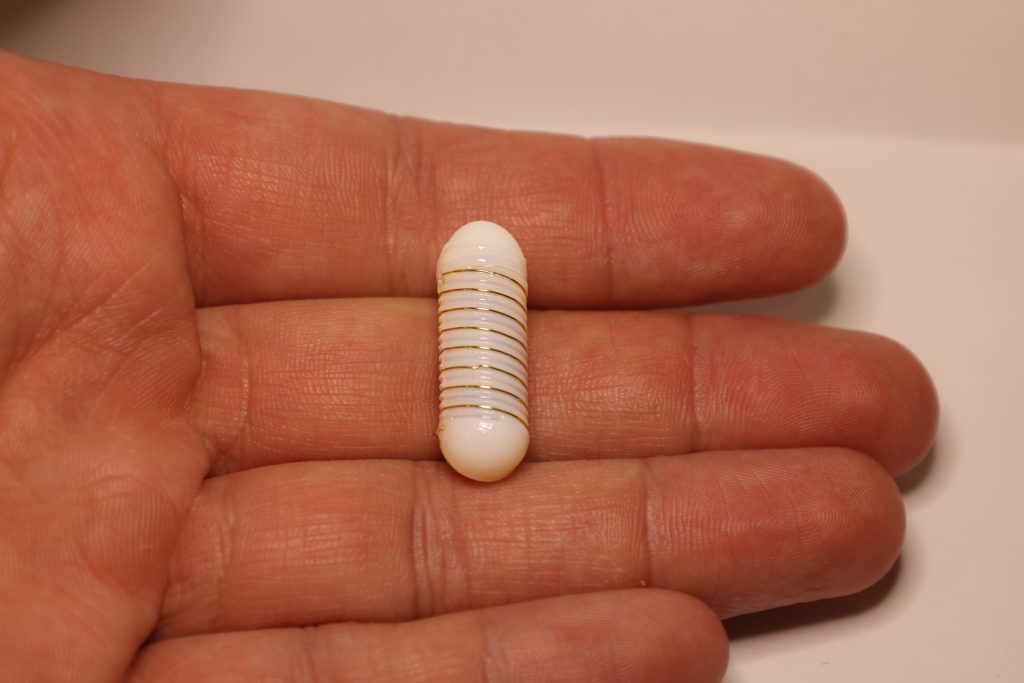 An ingestible capsule developed at the Massachusetts Institute of Technology can act as an appetite stimulant, sending electrical signals to cells in the stomach that produce hormones. These hormones, such as ghrelin, help to trigger feelings of hunger and reduce feelings of nausea.
Although previous research had established that electrical stimulation could encourage the release of these hormones, creating the capsule required developing electrodes that were capable of making contact with stomach tissue. 
"This study helps establish electrical stimulation by ingestible electroceuticals as a mode of triggering hormone release via the [gastrointestinal] tract," said Associate Professor Giovanni Traverso. 
"We anticipate that this could be used in other sites in the GI tract that we haven't explored here." 
If human trials are successful, the device could be used to treat conditions such as anorexia or cachexia, which causes chronic disease sufferers to lose body mass.