Extracting heavy metals from biosolids, robotics that mimic human touch and a 3D-printed augmented reality screen. Here are three of the latest developments in tech from Australia and beyond.
Heavy metal extraction
An RMIT engineering team has identified a method of extracting heavy metals such as zinc and copper from biosolids via mild acid pre-treatment.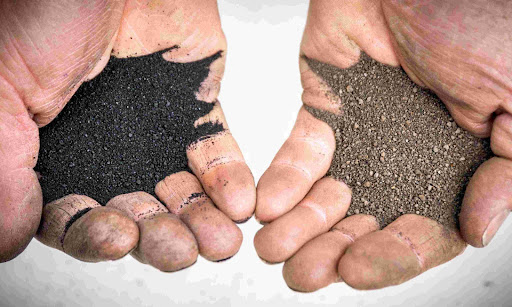 The project, which was a collaboration between RMIT University, South East Water and Manipal University in India, developed a closed-loop hydrometallurgical treatment process across three stages that minimises the leaching of heavy metals into the environment and retains nutrients for use in land applications.
"With further processing, the biosolids can be turned into high-grade biochar, which is a renewable energy resource and has a range of applications including as a fertiliser," said Professor Kalpit Shah Deputy Director (Academic) of the Training Centre for the Transformation of Australia's Biosolids Resources at the RMIT School of Engineering.
He said the team plans to work with South East Water to pilot uses of the innovation with stormwater lagoon sludge and mine tailings.
Inhuman touch
Researchers at Penn State University in the US and Hebei University of Technology in China have developed a sensor that is highly sensitive to changes in pressure, responding in a manner similar to human touch.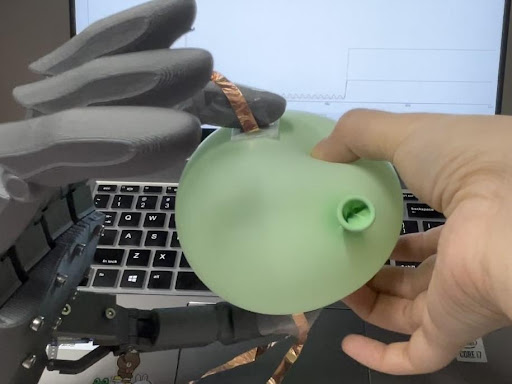 This makes it suitable for such purposes as operating robotic limbs or detecting subtle pulses, as well as determining subtle changes in weight.
The sensor uses microstructure patterns that increase its linear range, making it flexible enough so that its sensitivity does not decrease when the pressure it measures increases. The sensor itself is formed from micro-pyramidal structures with an ultrathin ionic layer.
"The sensor can detect a tiny pressure when large pressure is already applied," said Penn State Professor of Engineering Science Huanyu "Larry" Cheng. "An analogy I like to use is it's like detecting a fly on top of an elephant. It can measure the slightest change in pressure, just like our skin does with touch."
Augmented reality
A University of Melbourne team has led the creation of a flexible, transparent augmented reality display screen. A world first, the screen is created using low-cost materials and 3D printing and can be bent and curved to fit uneven surfaces and unusual shapes, offering flexibility in how it can be integrated into potential products.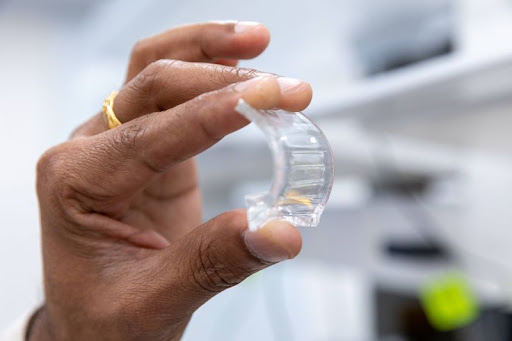 Because the screen is transparent, it allows digital content to be overlayed on a natural and unrestricted view of the world.
"In the gaming industry, flexible and transparent AR displays could be integrated into gaming accessories such as goggles or visors, providing a more immersive and realistic gaming experience," said Associate Professor Ranjith Unnithan.
"In education, AR displays could be incorporated into educational tools and simulations, allowing for interactive and engaging learning experiences. In healthcare, AR displays could be used in medical training, assisting surgeons with real-time information during operations, but there are many other potential applications, from transport to tourism."