The tension created when a Chinese balloon was shot down over American Airspace highlights the growing interest in lighter-than-air technology for military and civilian applications. 
In a flashback to the Cold War earlier this year, a giant Chinese balloon — packed with — instrumentation — drifted over US airspace.
Recently leaked Pentagon documents suggest the balloon was equipped with synthetic aperture radar (SAR) and its solar panels could generate up to 10,000 W of power, which the leak considered "excessive for a weather balloon"
SAR can resolve objects and terrain — even see through thin materials, like tarps — at night and through clouds, and generates images and other information with high precision and resolution.
But China isn't the only nation setting balloons afloat.
There are a number of projects underway in Australia and on the global scene that use the technology for communications, intelligence gathering and "friendly" surveillance, such as monitoring of crops and natural disasters.
Stratospheric ambitions
Robert Brand started experimenting with high-altitude balloons in 2011, motivated by a desire to inspire his then nine-year-old son, Jason.
Their first balloon reached just over a quarter of the way to space, bursting at an altitude of almost 85,000 feet above West Wyalong, in the Riverina region of New South Wales.
Twelve years later, Jason has become the CEO of the Brands' space and aviation start-up, Flight Design. Last year, aged just 19, he became the youngest person to win the National Australian Industry and Defence Network Young Achiever Award.
"What started out as a fun thing to do became a business," Robert Brand told create.
He approached defence officials and formed a partnership to get balloons into the stratosphere, the region of the atmosphere above controlled airspace.
In 2020, Flight Design's sister company, ThunderStruck Space, partnered with the Royal Australian Air Force (RAAF) for a balloon test flight with a payload of sensors and communications equipment.
"Having these high-altitude balloons as part of Australia's sovereign capability means that we could deploy advanced sensors into the atmosphere quickly and cost-effectively, giving our forces comprehensive data in the air, on the ground, or at sea," said Linda Reynolds, the Australian Minister for Defence at the time.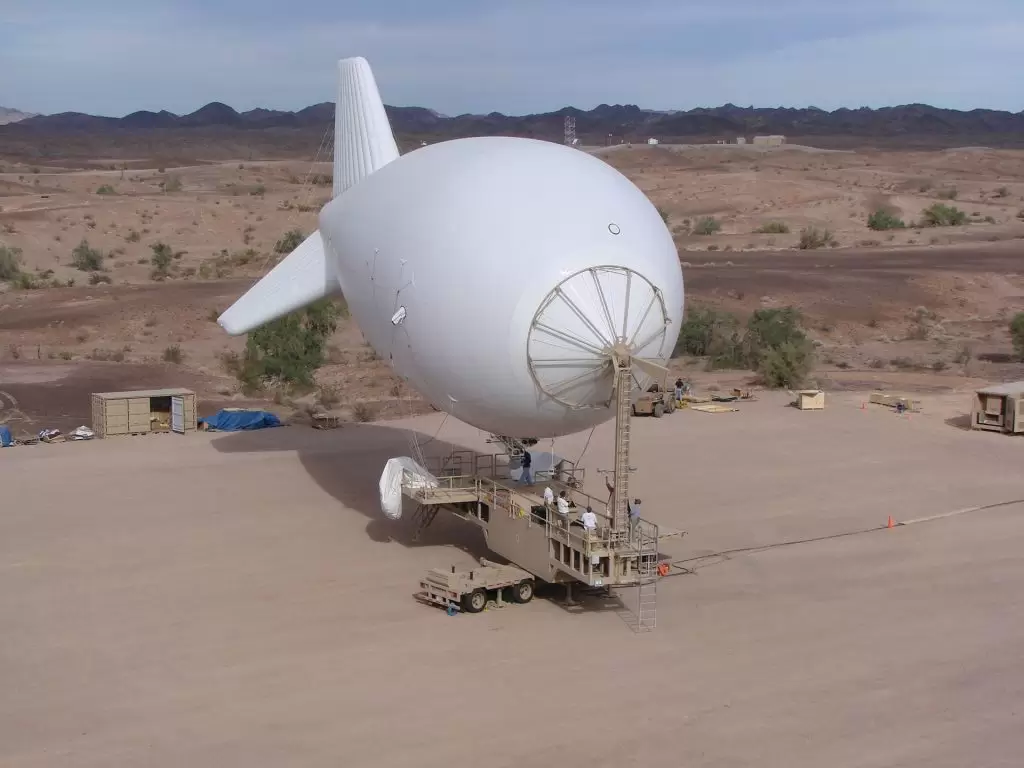 Since then, the Brands have sent up test balloons with a range of payloads, including hyperspectral cameras, which provide images that "slice up" the visible light spectrum into narrow bands for highly accurate detection and identification of objects on the ground.
This could have applications in the battlefield, as well as civilian uses in such domains as agriculture and geology.
While Flight Design's current test flights use small latex weather balloons, the company is working towards a balloon almost as large as China's spy balloon.
Known as "StratoDrone", it will have its own fluidic propulsion systems to allow for steering and control, which work as "air multipliers", in a similar way to Dyson bladeless fans.
Brand explained that the StratoDrone will stabilize in a sweet spot for balloon flight: the tropopause, which is between the troposphere and the stratosphere, or about 16 to 18 km above the ground.
"The wind there is usually 8 to 10 knots — almost nothing," Brand said, adding that there may be the occasional strong gust which could cause damage or set balloons off course.
Users and benefits
So why use balloons rather than satellites or drones?
There are two reasons: lower cost and, in the case of airships or balloons with propulsion, power and control — the ability to provide continuous coverage of a target area for weeks or even months, and get much closer to a target than a satellite in geostationary orbit.
Uncrewed airships, planes and balloons with the ability to maintain a set position are known as high-altitude pseudo satellites, or HAPS, and have been described by the European Space Agency as the "missing link" between drones flying closer to the ground and satellites in space.
According to Dr Peter Layton, an aviation and defence expert at the Griffith Asia Institute and the UK's Royal United Services Institute, a convergence of technologies has led to a resurgence of interest in stratospheric balloons and HAPS.
"HAVING THESE HIGH-ALTITUTDE BALLOONS AS PART OF AUSTRALIA'S SOVEREIGN CAPABILITY MEANS THAT WE COULD DEPLOY ADVANCED SENSORS INTO THE ATMOSPHERE QUICKLY AND COST-EFFECTIVELY"
"Twenty or 30 years ago, payloads were around 20 kg. Now they can be measured in grams," he said. "There are also more ways of transmitting information — communications links and the internet are much better, and materials are more durable."
But Layton added that increased knowledge of stratospheric winds was the most important factor: "Solar-powered motors are still at the mercy of the environment."
Dr Dennis Desmond, a former senior intelligence officer in the US military, is now a cyber security lecturer at the University of the Sunshine Coast. He told create that additional benefits were the ability to bulk manufacture high-altitude balloons and "fire and forget" them to obtain continuous surveillance streams.
And surveillance can go beyond military intelligence, he said: "Friendly intelligence to monitor bushfires and climate change is extremely important."
Balloons could also be used to monitor hard-to-detect movements of people — whether soldiers or migrants and refugees — as well as monitor food production and storage.
As well as surveillance, HAPS and balloons can be used for communications and to improve internet coverage in remote areas. This can have both military and civilian applications.
"TWENTY OR 30 YEARS AGO, PAYLOADS WERE AROUND 20KG. NOW THEY CAN BE MEASURED IN GRAMS."
One Australian company looking to move into this space is Queensland start-up Stratoship, run by electronic and aerospace engineer Daniel Field.
The company has worked with partners including the RAAF Air Warfare Centre, Melbourne's RMIT University and the Adelaide-based SmartSat Cooperative Research Centre to develop and test a prototype stratospheric airship with propulsion and control.
Last year, the company launched a fully functional prototype to 8000 feet (2.4 km) and is currently running trials to prove its control system and seeking commercial customers.
At the Avalon Airshow PitchFest in March, Field said deploying the Stratoship as a communications platform could replace the private radio networks and provide coverage for defence, mining and transport users.
There are more than 20,000 registered ground stations in Australia alone, and hundreds of thousands worldwide. He estimated the annual lifecycle cost of a medium network as $5 million to $15 million.
"We put the ground station on our helium balloon high in the stratosphere … and this extends our range out to hundreds of kilometres," Field said.
"And unlike certain Chinese spy balloons, we don't just drift with the wind; we have propulsion and control to stay in place."
Brand also sees communications as a prime application for the StratoDrone when it is developed.
"We could have StratoDrones 400 km apart communicating as a relay to reach the ground," he said. "It could be a self-sealing network and stay above cyclones and other nasty weather."
Internationally, Airbus Defence and Space launched a subsidiary company in July 2022 to provide commercial internet connectivity using its Zephyr HAPS.
The Zephyr was tested at Woomera in South Australia in 2015 and 2018, and operates at an altitude of 64,960 feet with a communications range of 7500 km 2. It has a winged design and is solar-powered with backup batteries.
In August 2022, the Airbus Zephyr S completed a test flight of over 64 days, which earned it the record for the longest uncrewed, continuous flight.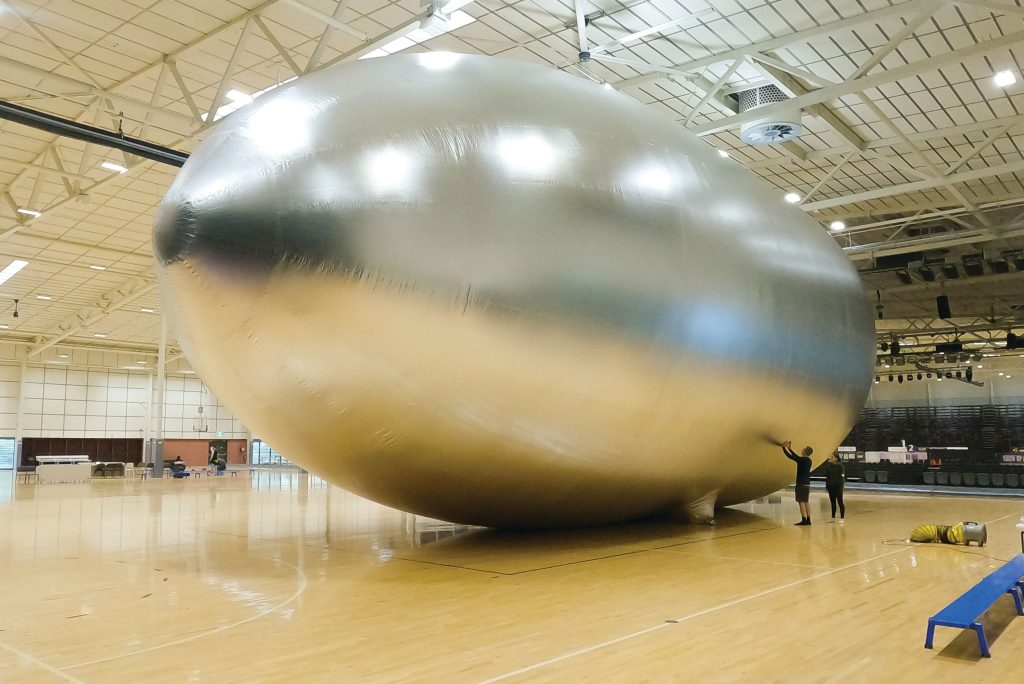 Challenges and threats
While they may be an economical way to collect intelligence, current stratospheric airships and balloons have a hard time going incognito due to their size.
As seen in the balloon dispute over North America, they can be spotted by the untrained eye and have diplomatic ramifications.
"Balloons might only be viable during periods of peace, or over your own territory," said Layton.
Smaller, weather-balloon sized craft could be viable and expendable alternatives, he added, as they are slow moving and difficult to pick up on radar. However, these would be at the mercy of the environment unless they were in a low-wind area.
Desmond said agencies such as the North American Aerospace Defense Command, or NORAD, have also gotten better at detecting and jamming balloons and low-flying drones.
They are also easy to identify and shoot down. Image quality can be affected by the weather, unless they are equipped with infrared cameras or SAR.
The good news is that Australia should be equipped to take down any hostile high-altitude balloons that breach its borders using missiles from existing fighters.
Australian Strategic Policy Institute senior analyst Malcolm Davis told The Guardian that F-35s could use a "zoom climb" to reach the required altitude.
Balloons can also be vulnerable to attacks from uncrewed aerial vessels (UAV) such as drones, Brand said.
Consequently, he's developing a high-altitude winged drone which he will pitch to the RAAF as an alternative to shooting spy balloons down with missiles.
"Missiles are very expensive, at around $400,000. Drones are much cheaper," he said, adding that the winged drone could be lifted into the stratosphere by the StratoDrone, and drift downwards on patrol for hostile balloons.
The future
There is a lot of promise in the current developments in high-tech balloons and airships in Australia, but they are not yet at the stage of commercial adoption — although Stratoship is getting close.
Brand says his development of the StratoDrone has been hampered by the COVID-19 pandemic and the recent intense weather during the La Niña cycle.
"It's hard to say when we will get one in the air," he said, although Flight Design still believes there is a viable business case for StratoDrone, particularly in the communications space.
Layton is more sceptical about the case for high-altitude balloons for defence applications, believing that nanosatellites or drones may often be a better option, as they are harder to detect and unlikely to cause international incidents.
On the international stage, Layton says that for balloons to be an option outside of domestic air space, the global community will need to agree to new laws that do not classify balloons travelling under 60,700 feet (18.5 km) above a country as a threat to national security.
"This may be appealing, as they have a much lower cost to launch than satellites," he said.
But he does see the use of AI to combine data from many balloon payloads as an
exciting prospect.
"You could launch 1000 balloons over a space of interest and gain useful information when the data is filtered through AI," he said.