A world in which an amputee controls their prosthesis with their mind might have once seemed like a far-off science fiction future. But research into neural interfacing could make this a reality sooner rather than later.
Dr Leonardo Silvestri, Senior Research Fellow in the University of New South Wales's School of Electrical Engineering and Telecommunications, is one researcher working in this area.
Silvestri started working on the technology for a different application in 2011 and, together with colleagues Dr Zourab Brodzeli and Professor Francois Ladouceur, developed a liquid crystal optical transducer that could convert an electrical signal into an optical signal.
One day, Professor Nigel Lovell from the School of Biomedical Engineering suggested using a smaller version of the same optical transducers to try and measure brain signals, and Silvestri and his team started to apply the technology to read biological signals.
The team is now looking at establishing two-way communication between the brain and the outside world, which could mean being able to control an artificial limb with very high precision.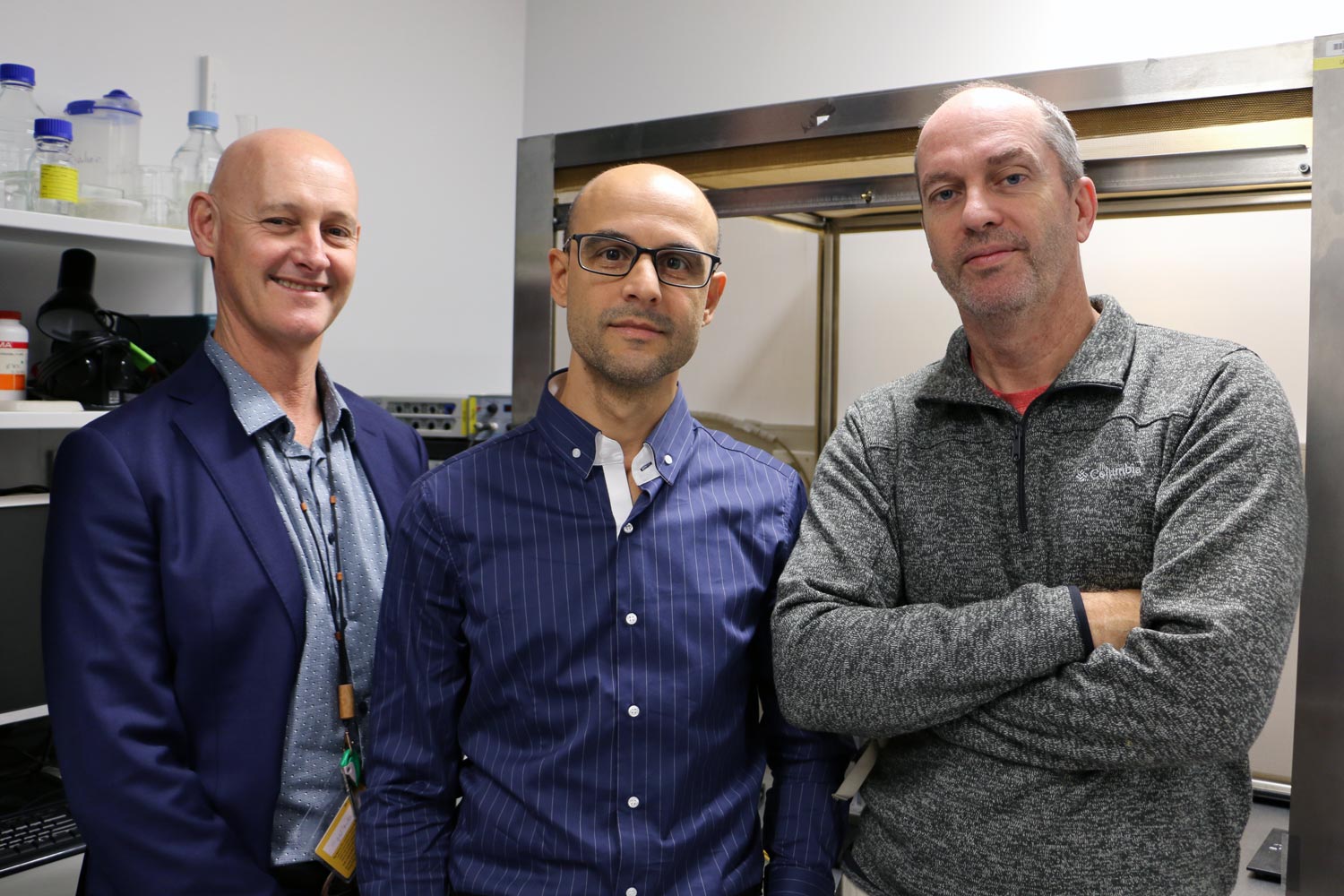 Other applications include treating epilepsy and teaching the brain to control seizures, as well as uses for neuro-degenerative conditions like Alzheimer's disease.
It could also be used for fun, such as by controlling a video game through thoughts, or even for military uses by simulating war scenarios to train soldiers.
The chip itself, which would be implanted into the brain, comprises a grid of pixels that have optical fibres on one side, which measure brain activity and translate it into a visual image.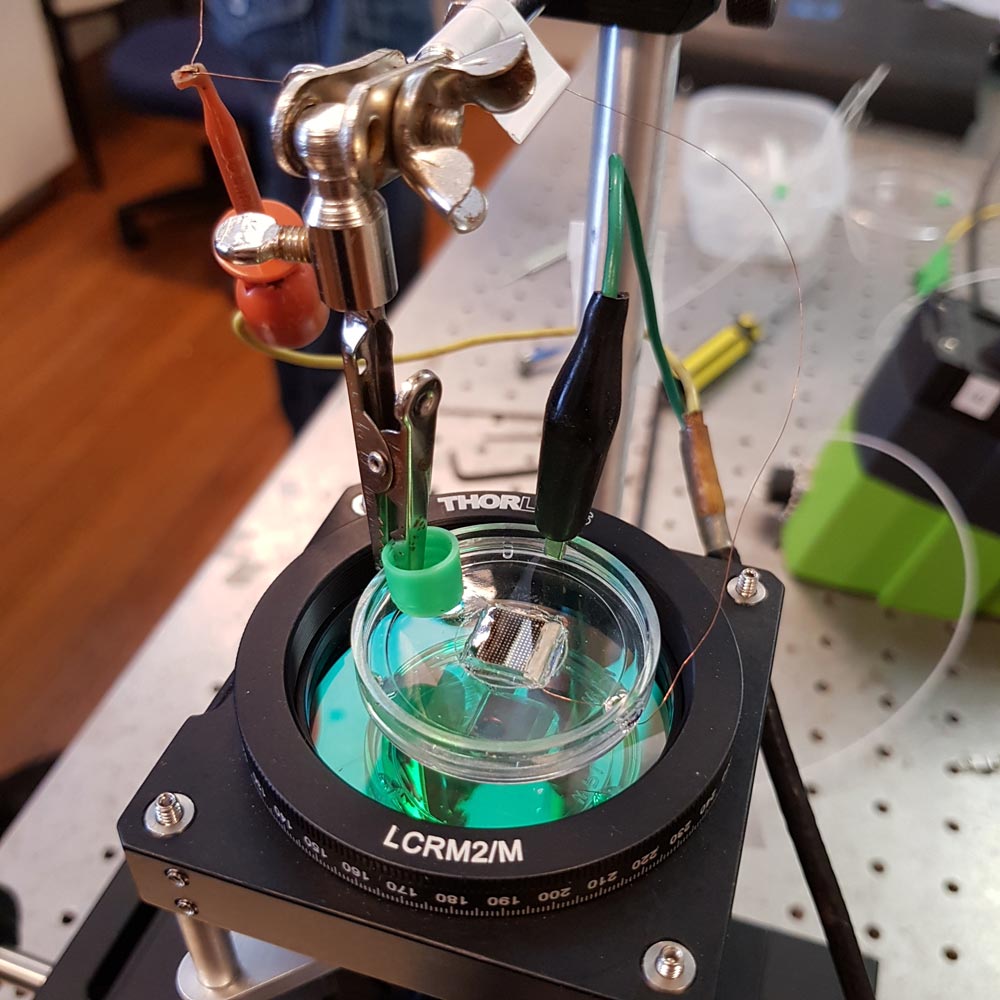 "If you place tissue there, then the electrode picks up the voltage that the neurons generate. What we do to read them is we have a look at the other side there through a liquid crystal and we try to take an image of all the pixels," Silvestri said.
"In this way, through that image, we have a direct measurement of the electrical signal."
There are several advantages to this method, and to using fibre optics. For example, fibre optics are very thin, they can be packed closely together, and they can send signals over long distances without electromagnetic interference.
Eventually, the team hopes to read brain signals emitted by a person's neurons through a very thin bundle of fibres that connect to the chip.
The current challenge for the team is in trying to establish if they can detect tiny signals, and what the level of noise is.
Another is in fabricating a dense array of optical waveguides and biocompatibility — how the end product is packaged to ensure that it can survive in a biological environment.
Additionally, although research around fibre optics is advanced, it hasn't been used in this type of application before. The team has to design its own chip and electronics and can't use off-the-shelf electrical components or products.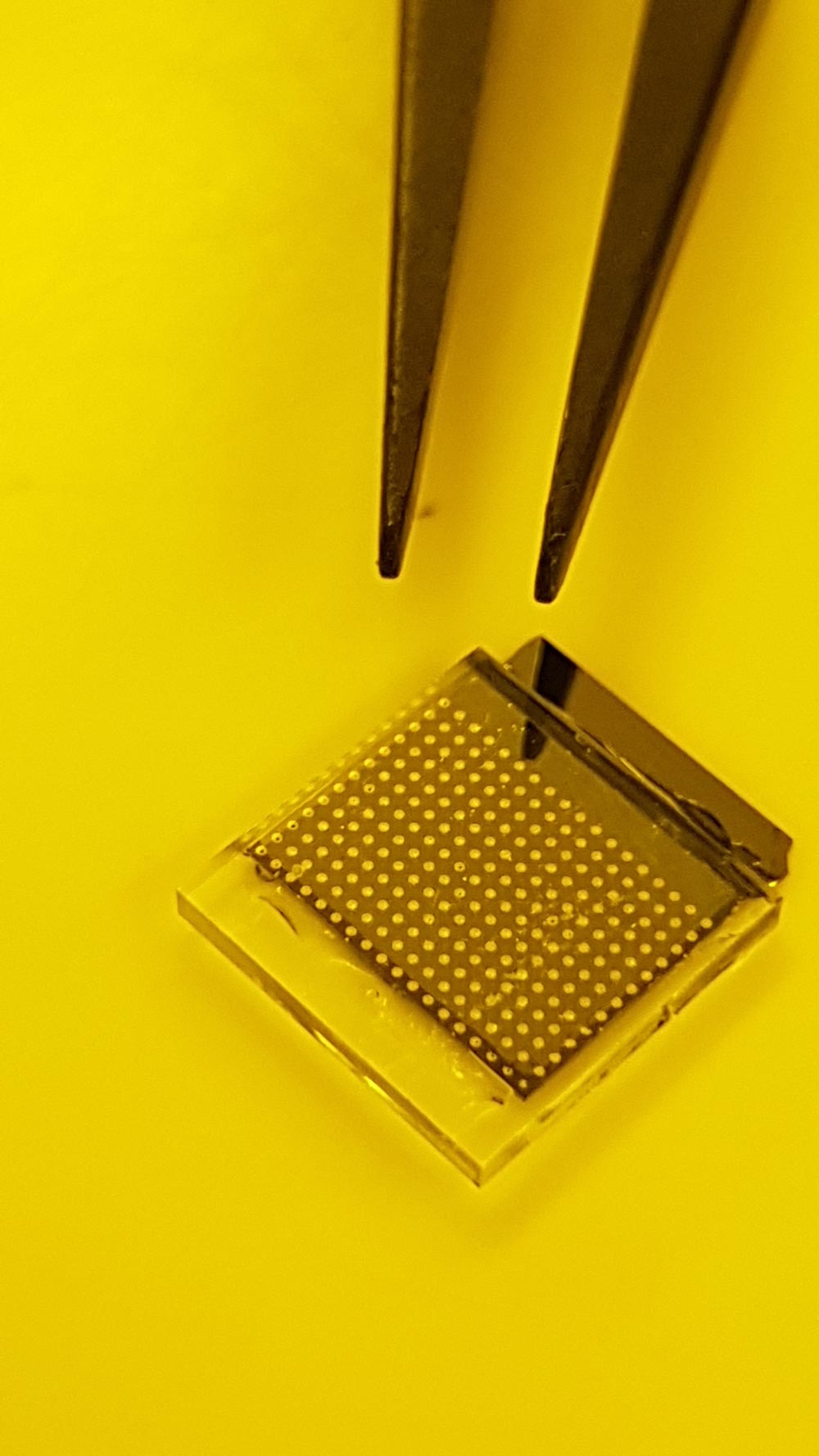 Along with the technical challenges, this type of research will also involve ethical issues.
"If you imagine a future where you can implant a chip into your brain and then connect your brain directly to the outside world, let's say a computer or a smartphone, I think there will be a lot of problems like ethical issues and even legal issues," he said.
"Because at that point, you will start asking questions that are really hard to answer. What are you — your brain? Your body? What if you're controlling someone else's body?"
Over the next year, the team hopes to build a device that is able to measure from a peripheral nerve both in vivo and in vitro. It aims to prove that the technology can work in three years.
"Hopefully, within 10 years, we might see these things actually being used to control prosthetic limbs," Silvestri said.  
Right mind
Military uses of thought-control technology raise questions around what practices should be allowed.
For example, the United States' Defense Advanced Research Projects Agency (DARPA) has been testing this type of technology to control drones. The University of New South Wales's team's current grant comes from the US Navy, but researcher Leonardo Silvestri says they have no obligation to the Navy and their research will focus on medical uses.
"With every technology, you cannot really control how they're used. I imagine there will be some boundaries that will need to be set," Silvestri said.
"Technology is not inherently good or bad. This one has so many useful medical applications that it would be criminal not to try and pursue it. Then hopefully other applications will be controlled in some way."
This article originally appeared as "Thinking out loud" in the April issue of create magazine.