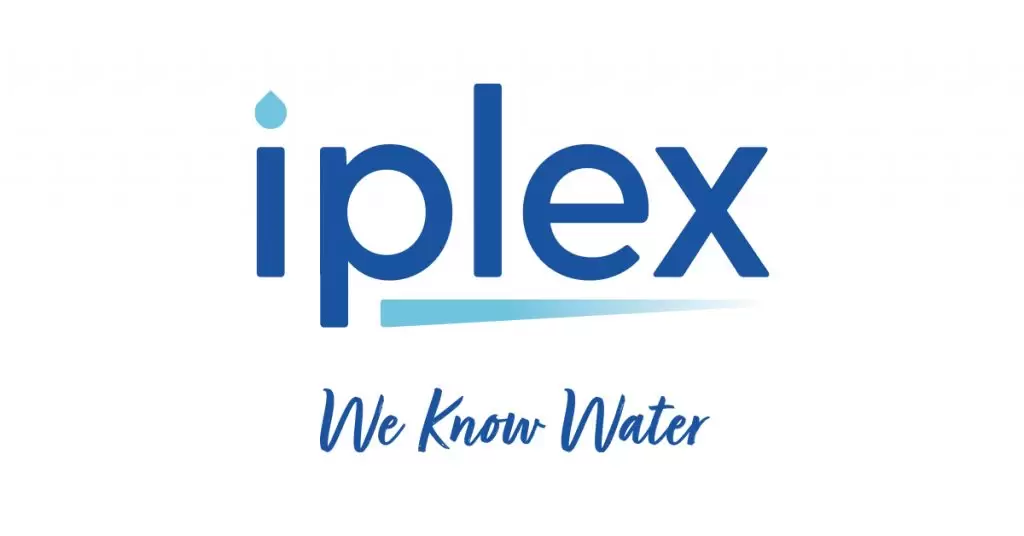 The ability to push and pull long sections of threaded sewer pipe leads to significantly less disruption for residents and businesses during trenchless renewal and installation works.
The topic of trenchless installation and renewal across all types of water projects has been a hot one. The disruption that comes with trenches – particularly in business and residential areas and roads – is something councils and water authorities are keen to avoid. At the same time, conventional trenchless technologies come with their own issues, as they usually  require large areas for laydown and welding. 
Iplex is overturning that problem with the Restrain PVC-U gravity sewer system. It enables numerous lengths of PVC-U sewer pipe to be threaded into one another. This threading provides full axial restraint at the joint, which means it can be pushed or pulled through the bore hole.
Engineer Desmond Moseley, Founder and Senior Engineer at DPM Water, recently designed Restrain into Townsville's Wulguru Gravity Sewer project with great success.
"Because it's a deep gravity sewer through existing residential areas, and along a Department of Main Roads corridor, the design allowed the contractor to provide the most cost effective and minimal disruption option," says Moseley. "That was to have sections of the sewer between maintenance holes installed via trenchless methods."
Current standards allow 180 meters between maintenance access pits for the 375mm pipe Moseley was working with, he says. Most of the distances between pits on this project were around 90 metres apart.
"There are a number of benefits," he says. "While it's cheaper to dig and backfill an open trench for a sewer in a new residential development or an open area, when you're in an urban area it becomes a trade-off between the impact on the community and risk of damage to existing services, and so on. In an urbanised area, the cost of trenchless is often quite comparable to open trench, but without all of the risk and disruption."
A simple solution
Stuart Harrison, Managing Director of Edge Underground, has long appreciated the benefits of trenchless applications in water infrastructure. In fact, he is the inventor of the Vermeer Australia AXIS laser-guided boring system.
Since the development of such tunnelling technology, the issue with trenchless has been the challenge of pushing or pulling pipes through the bore.
"The pipes previously had not been designed for trenchless installation," says Harrison. "They'd been designed to lay in a trench with bedding. When you push or pull that pipe through a bore, the joints weren't made for those forces. They'd come apart or telescope inside each other. Conventionally, this has been managed by welding or gluing the joints, which is costly, time consuming and requires a fair bit of space on site."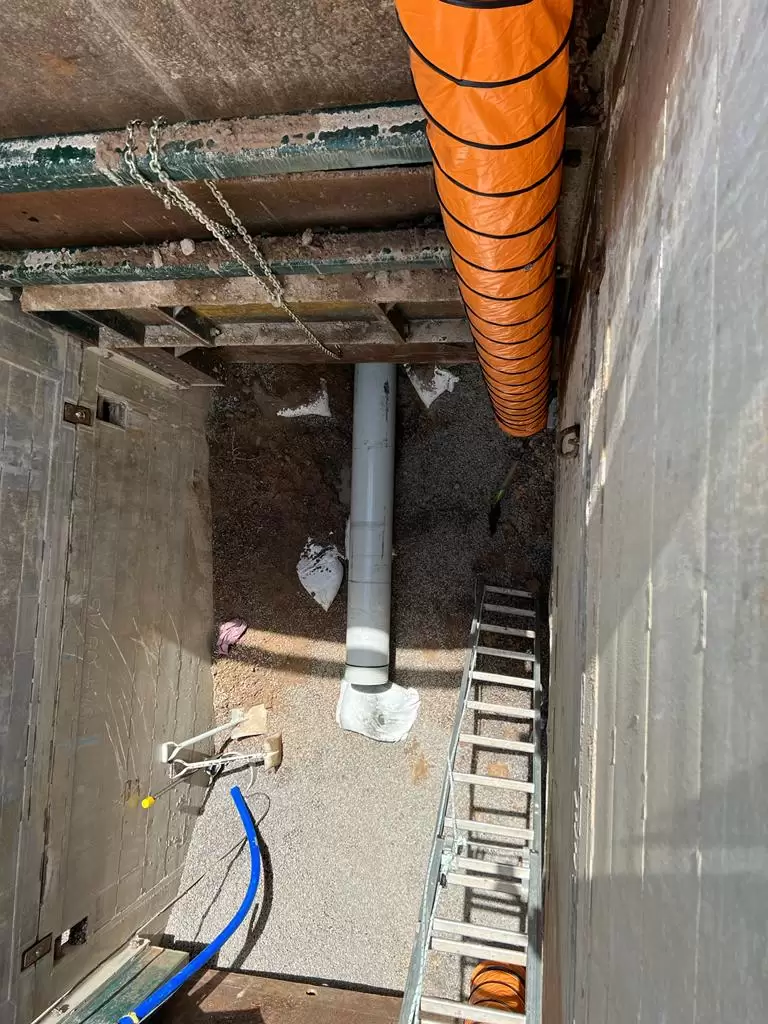 The Restrain line of products from Iplex provides a surprisingly simple and effective innovation.
"It's the only product on the market specifically designed for a trenchless gravity sewer application, to push or pull through a borehole," says Andre Nunn, Technical Sales Engineer at Iplex. "That threaded end, which includes a rubber seal ring, is capable of full axial restraint, which allows it to be pushed or pulled without any gluing or welding."
Time saver
Of course, pipes with a solvent weld joint can be pushed in some applications, but usually each joint must typically be left for 24 hours to cure after gluing. They can be pre-welded, but then the issue of transporting and storing very long sections of pipe creates its own problems, as does the fact that the access pit must be enormous.
"Smaller diameter Restrain products can be screwed together by hand up to the witness mark," says Mr Nunn. "Larger diameters require a strap wrench. Either way, the process to screw two pieces together takes around 30 seconds per joint."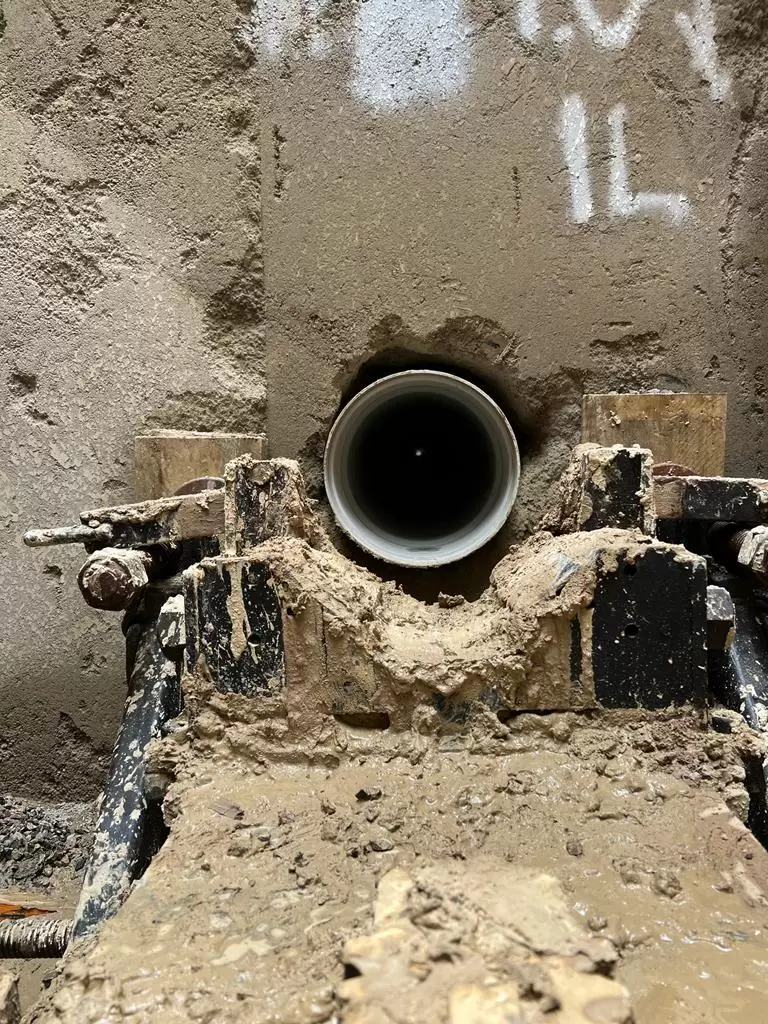 The shorter lengths of the pieces of Restrain pipe allow for smaller access pits and for exceptional accuracy, Harrison says. This is vital in the gravity sewer application.
"We want 2.5mm of fall per meter," he says. "If the pipe has got an accuracy of plus or minus five millimetres, it doesn't matter how well we install it because the pipes won't be accurate enough to meet the requirements."
"So we love the accuracy of the Restrain pipe compared to polyethylene pipe. We've found PVC is the most cost-effective product pipe in open trenching, and now we have a PVC product pipe we can use in trenchless."