In the 150 years since Australia's first engineering school opened in Melbourne, global market forces and changing expectations have continuously redefined what is needed to prepare the profession's future leaders.
According to Professor Mark Cassidy, Dean of Melbourne School of Engineering and a keynote speaker at the upcoming World Engineers Convention, engineering is the 'action' arm of the STEM professions — the application of science and technology and maths to find solutions to the world's greatest challenges.
He said today's engineering students identify strongly with this ethos and are hungry for opportunities to leave a positive mark on society.
"They can see what the issues facing the world are and they really want to make a difference," he said.
According to Professor Cassidy, the challenge this sets for universities is to create programs that meet this desire for practical experience while also laying a strong theoretical foundation.
Another thing that sets today's young engineers apart is many have more of a 'problem-finding' mindset, Professor Cassidy said, and they want to pursue solutions to issues they are passionate about. He said this entrepreneurial spirit is a big shift from when he was an engineering student.
"We all just wanted to work for a major corporation or government, but now this entrepreneurial spirit is very strong in a lot of students," he said.
"They see it as a different pathway, and that's something that bodes well for the future of Australia."
A precinct approach
Providing this balance is the driving force behind the university's $1 billion investment to see the Melbourne School of Engineering 2025 (MSE2025) strategy to completion. This includes two new large-scale developments devoted to the discipline. Melbourne Connect will focus on data science and digital technology, including artificial intelligence and machine learning, and co-locate academia, industry and students. MSE's new campus at Fishermans Bend will be an innovation precinct, a place for large-scale interdisciplinary research and project-based teaching.
"Both precincts are looking at where engineering will go in the future, and we're hoping to co-locate with industry to give our students experience" Professor Cassidy said.
"We also want to make sure our academic work is really focused on the challenges that are facing the world into the future to ensure we are making a difference with what we do in our research and our teaching."
When asked what the university is currently known for, biomedical engineering immediately sprung to Professor Cassidy's mind. University of Melbourne Professor Graeme Clark's work on the bionic ear is a well-known example, and more contemporary projects include creating a brain-computer interface that allows a prosthetic to be manipulated with just a thought. Robotic exoskeletons are another promising project.
On the cyber side, the school is moving more into cutting-edge technologies, such as artificial intelligence. This work is applied in many sectors, again linking back to health. As a biomedical example, Professor Cassidy mentioned the use of sensors plus machine learning to predict the likelihood of someone having an epileptic seizure.
"Can we have sensors connected to the brain that are able to predict in real time when someone might have a seizure?" he said.
A precinct-based approach is representative of the shift to project-based teaching. In this way, industry and academia have a symbiotic relationship: more engineering students are asking for and expecting this industry-relevant training, and for its part, industry is looking for graduates who are ready to apply what they've learned to real-world scenarios.
"Industry are looking for graduates who are industry-ready, and hungry to apply their fresh perspectives and skill sets to the new organisations they join. We're ensuring our graduates are prepared to do just that," Professor Cassidy said.
This means universities can no longer do what Professor Cassidy refers to as "postbox work", where industry and academia conduct their work separate from each other and researchers send their work to industry in a postbox, never to be applied to solve a challenge or deliver an outcome.
"A lot of the grand challenges engineers are facing are multidimensional and multidisciplinary. They need larger teams to come together — teams comprising academics and industry," he said.
"We're trying to really put those together. Our strategy is much more about engagement, it's much more about partnerships and it's much more about building larger teams together to work on these issues."
On top of that, engineering careers — and the skills required to undertake them — are changing at a rapid pace. How can students entering school now prepare for a profession that might look quite different by the time they graduate?
Professor Cassidy said one way he thinks Melbourne School of Engineering is answering that question is by giving students a broad range of electives to build out a diverse skill set. For example, he said the new precincts will look to marry data science and engineering to prepare students for Industry 4.0.
"There's much more emphasis on the ability to interpret data, so we look at adding computer science applications to all of our degrees," he said.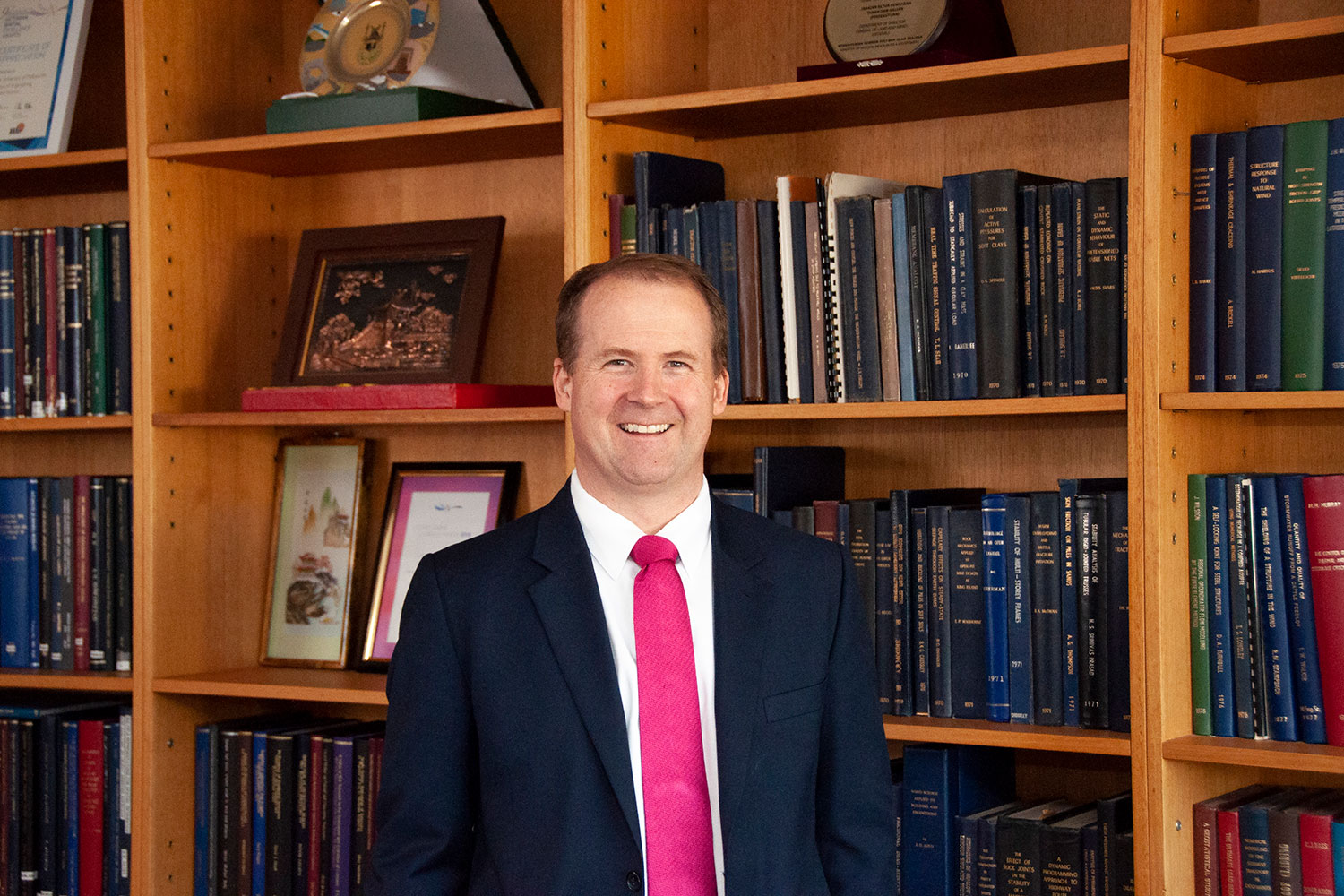 City living
Being a CBD-based university also gives Melbourne School of Engineering an opportunity to place this work in terms of benefit to society, Professor Cassidy said. Melbourne is undergoing a period of immense change, from large city-shaping infrastructure projects to steep population growth – all while trying to maintain its crown as the country's most liveable city.
Professor Cassidy said the engineering school's new precincts will play a key role in helping Melbourne navigate through these looming challenges. He sees the University of Melbourne's role as a convener, uniting startups, academics, entrepreneurs, industry and the future workforce to flesh out ideas and tap one another for expertise. Melbourne itself also serves as a living lab and testing ground for these ideas and technologies.
One example of field testing ideas in this way is AIMES, or the Australian Integrated Multimodal EcoSystem. Located in Carlton, adjacent to the University of Melbourne's Parkville campus, on 6 square kilometres is the "most highly sensored area of roads, footpaths, intersections and traffic lights in the world", Professor Cassidy said.
Nearly 50 companies joined together with the university to test how sensors and smart technology can be used to improve the way we move around the city. Everything from traffic lights to parking meters to cameras are being used to test pain points and gauge how people move through an urban environment.
"Anyone who has been in Melbourne knows there's quite a bit of traffic, but all cities are going through that," Professor Cassidy said.
"If you look around the world, with the desire to keep cities moving and enhance liveability, we need to design better systems for transport, traffic and vulnerable road users. It's the use of data like that from AIMES that will make a big difference."
A mirror to society
As the world becomes more connected and collaborative, Professor Cassidy said engineering educators need to lean into the challenge of making sure the profession reflects this.
"The design of society is affected by who creates it. And if engineers are creating society through the application of science, then we need to have diversity in the student cohort, so that our future engineering professionals are a true representation of our society," he said.
Boosting the number of women in engineering is an imperative for educational institutions and private organisations alike. Australia's engineering workforce is only 12 per cent female, and while issues like workplace recruitment and retention affect that number, establishing a robust talent pipeline is firmly within a university's remit.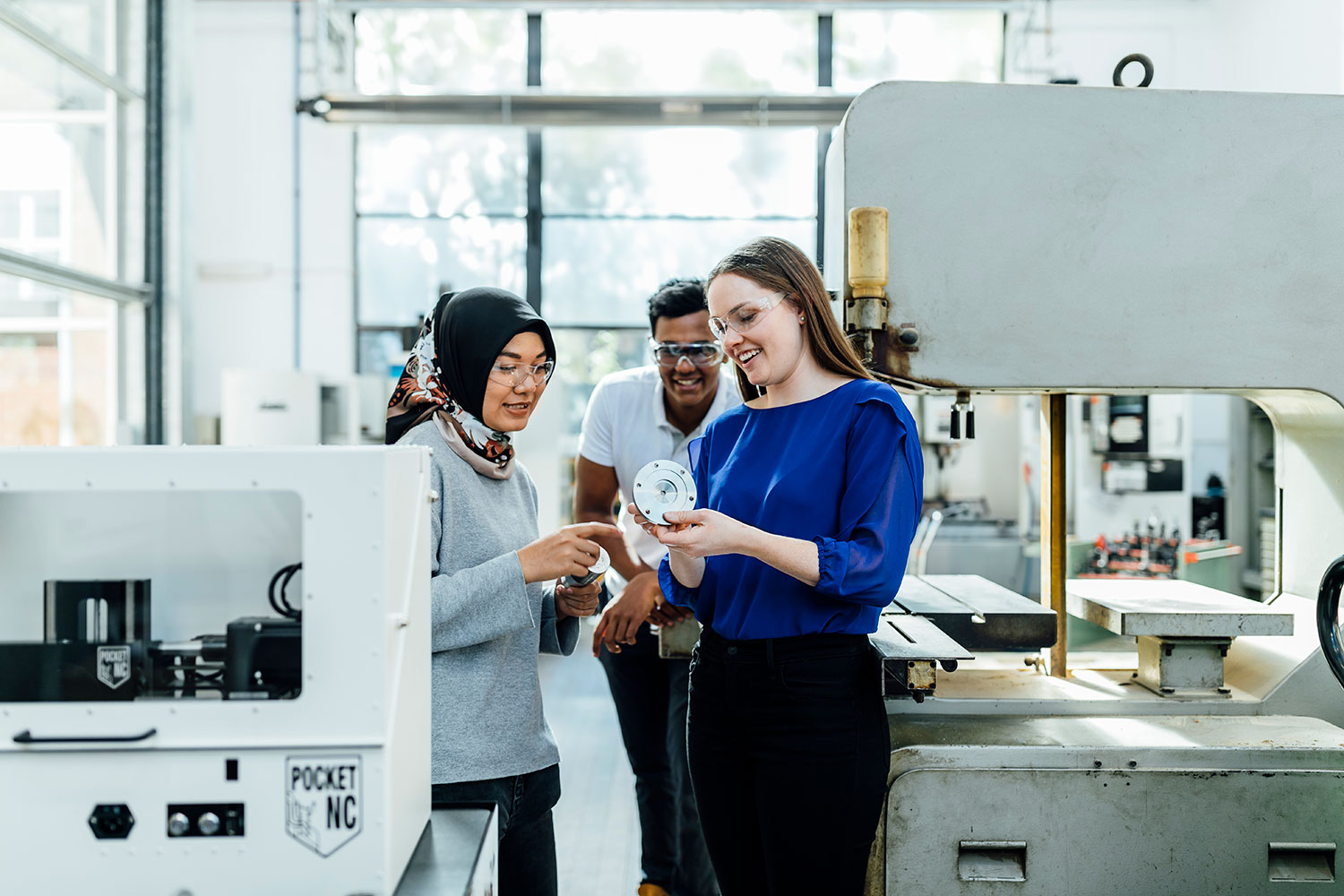 Across engineering and IT, Professor Cassidy said women make up 34 per cent of Melbourne School of Engineering's student body, a number he is particularly proud of.
"That is the highest in Australia, and we've been nudging that up a per cent or so a year," he said.
Getting there has been and remains a concerted effort by a team of professional and academic staff. The school employs a suite of programs to attract diversity of gender and culture into engineering degrees and keep them there. One of its most successful programs for girls is the three-day Girl Power engineering camp for Year 9 students at the Parkville campus.
But beyond gender, Professor Cassidy said diversity in all its forms is important for shaping the future of the profession. For example, the Melbourne School of Engineering is working to increase the number of Indigenous engineering students. The school hosts and coordinates the Victorian Indigenous Engineering Winter School (VIEWS) program alongside three other universities, which brings Indigenous Australian students from around the country to Melbourne to showcase opportunities in STEM education through the lens of problem-finding and hands-on experience.
The school is also focused on rural and regional impact. One initiative, the Mallee Regional Innovation Centre (MRIC) taps into the creativity and drive of students in the Mallee district of Victoria to work on projects that more directly affect their communities and local economy, particularly agriculture.
"Agriculture is a big industry in Australia, and there are really interesting problems to solve in that space. How can we apply tech tools including automation, computer vision, robotics and drones to farming?" Professor Cassidy asked.
The Melbourne School of Engineering is halfway through its MSE2025 transformation strategy, and it has "massive ambitions" for the future, said Professor Cassidy.
So, where will the school be by 2025? Professor Cassidy said by then he wants the University of Melbourne to be internationally known for the quality and contributions of its engineering and IT research – and for its outstanding graduates.
"Whether it's in the transport system, or biomedical engineering … I see demonstrable examples of how our work is contributing to society," he said.
What are the major trends influencing engineering education? How can today's professional prepare the next generation of engineers? This will be a them at the upcoming World Engineers Convention 20-22 November in Melbourne. To learn more and to register, click here.