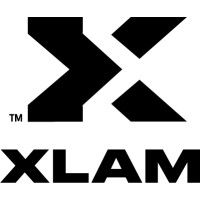 Four major projects that XLam has recently been involved with highlight the benefits of mass timber construction.
The use of timber reduces embodied carbon by up to 75 per cent compared to conventional steel and concrete, according to the Clean Energy Finance Corporation.
With its low carbon footprint, timber is proving a viable building material for companies that are placing sustainability at the top of their agenda.
"Building owners, developers and designers are looking more closely at the embodied carbon content of a building, so sustainability is definitely a major benefit driving them towards mass timber and using XLam CLT & GLT," says Tom Watts, Principal Structural Engineer at XLam.
"The potential speed of assembly is another huge benefit, as well as being able to have fewer workers on site because most timber construction happens in a factory. That then can lead to fewerwork, health and safety (WHS) risks on site."
Robert Mansell, Specification Manager at Hyne Timber, sister company to XLam, says these factors have resulted in timber rising in popularity as a building material.
"Timber has been explored in Europe for a number of years. But we're now seeing very strong growth in the US and Canadian markets, as well as in Australia, New Zealand and Japan," says Mansell.
"More and more companies are realising the benefits of working with timber."
As an example, here are three major projects that XLam has recently worked on that drive home the benefits of timber.
1. The two NIOA buildings: NIOA munitions factory and NIOA head office
The advantages of timber construction came to life in two of XLam's recent projects: the NIOA munitions factory in Brisbane and the NIOA head office.
NIOA, a national defence supplier, sought to reduce its carbon footprint.
"NIOA has a munitions factory in Maryborough in Queensland where they use a huge amount of energy to create shell casings for artillery," says Mansell.
"When building a new office space attached to the munitions factory, they wanted to offset some of their carbon footprint so they opted for a timber-based building… They also drew on local traders and used local materials such as our XLam CLT (Cross-Laminated Timber)."
On a project nearby, NIOA was developing its head office at Brisbane Airport. With the pressures of a tight timeframe (NIOA needed to have the building ready by the end of April 2022 to host a conference focused around military capability), using timber as the primary building material enabled NIOA to complete the project between November 2021 and April 2022.
"That meant they had little more than six months to construct a building of five storeys plus a roof in a really confined space close to the airport that had height limitations."
Due to forward planning and collaboration with the client, architect and engineers, XLam met the required timelines for supply and developing the structure in 26 days. Constructing buildings with other materials, such as concrete or steel, requires a far longer lead time, says Mansell.
"Generally, every floor in a concrete or steel structure needs at least a week to form and then you need three weeks for backpropping. So for every floor there's a four-week delay until you can start on the next floor and commence the secondary processes," says Mansell.

"This means a five-story office building like the NIOA head office would normally be around 12-month build, compared to ours that took six months.
"The offsite prefabrication of the XLam mass timber elements meant that the assembly and the installation of the structural timber took us around 26 working days for five stories. That's unheard of."
The lightweight nature of timber also meant a smaller crane was used to lift the roof panels into place. This ensured the structure stayed under the airport radar systems.
To find out more about timber construction, view Engineers Australia's Thought Leaders webinar, in partnership with Xlam on 10 steps to designing your first mass timber building using XLam CLT & GLT.
2. The Queensland Fire and Emergency Services North Coast Region Headquarters and the Maryborough Fire and Rescue Station
In collaboration with the project Architect Kim Baber, engineers Bligh Tanner and the design and construction team, Xlam designed and supplied the cross-laminated timber used in the North Coast Region Headquarters and Maryborough Fire and Rescue Station.
XLam also applied an innovative new technique in framing the timber structure.
Observing how a significant amount of time is put towards coordinating the building structure with mechanical elements such as air conditioning, the XLam team came up with an innovative solution.
"Usually engineers need to make allowances for large cut-outs in the beams and take the ducts through them," says Watts. "You can see this type of design in many commercial mass timber buildings such as those at Barangaroo in Sydney."
To circumvent this issue, XLam implemented a new mass timber structural system – referred to as CLT 'band beams' – which were used for the administration building that sits next to the fire and rescue station.
"Using this approach, everything goes underneath the band beam. It's much easier to coordinate the air conditioning ducts and a more efficient way of designing certain types of commercial buildings."
"Our work in bringing this technique to the project meant we were able to support the project from an engineering perspective, as well as being the material supplier," says Watts.
"We're now looking at opportunities to apply this technique on other projects. Using it for the fire station was a fantastic first step."
3. Monterey apartments
Using lightweight timber served as a key advantage for XLam when working on the Monterey Apartments in Kangaroo Point – a 10-storey project sitting above a road tunnel underneath the Brisbane River.
"The tunnel can only hold a finite amount of weight, so by using a lightweight material like timber, we could get greater density – a larger building – in the location," says Mansell.
The project has a concrete basement, with the remainder of the building constructed with timber. The Monterey Apartment building, using XLam CLT is now Australia's tallest engineered timber residential tower. Buildings that reach taller heights are now in the planning stages.
"If we constructed the entire building using traditional concrete, the developers, Gardner Vaughan Group would've only been able to develop five or six storeys. Instead, they built 10 storeys in that environment, further achieving premium river views.
"Timber is a great solution to increase the density of the population. We definitely couldn't have achieved that feat on this project without using timber."
To access the XLam technical documents, visit the Technical Resources Request Page.