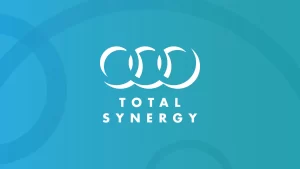 With Total Synergy's digital tools, engineers can spend less time on managing projects and more time doing the work that's meaningful to them and their clients.
It used to take several days – or even weeks – for consultants at Building Services Engineers (BSE) to add new disciplines to their service offerings.
Consultants were also unable to assess each office's project success and profit independently. Under the server-based system, a maximum of 12 employees could access data remotely via a VPN.
But that all changed when BSE made the switch to the Total Synergy cloud platform.
With the new system in place, it takes BSE 10 minutes to set up a new discipline – such as starting a new SharePoint – in Synergy cloud, consultants can view business data between offices, project managers, regions and disciplines using Synergy's multi-office feature and all staff can work anytime, anywhere.
The move to Synergy cloud has also enabled BSE to view company data with granularity and accuracy, closely observing their state-level profit and loss, performance and customer satisfaction. This information can also be filtered according to the project manager and discipline.
"Synergy really clearly gives us that information – on screen and through the reports – to understand where the losses are coming from, if there are any, and why they're there," says Jessica Chesser, National Operations Manager at BSE.
"The cloud gives you flexibility and agility that servers don't necessarily."
Reaping the benefits of new tech
The positive outcomes that BSE has experienced are typical of many companies who partner with Total Synergy.
"Our technology allows you to collect real-time data about everything in a business from the tactical aspects of a particular project to the granularity of profitability in a given period and the exact work you can expect from people assigned to a project," says Mike Cardno, Global Head of Sales at Total Synergy.
"You can see which part of the business is delivering the biggest returns. If you're looking strategically at the longer-term, consider how you can weave that knowledge in response to the market and customers to deliver the most value for them.
This knowledge guides a company towards better decision-making, says Cardno.
"It's really hard to change an ineffective system if you haven't measured what the problems are."
Total Synergy recently released an Analytics Plus module to give people greater control over projects.
"It provides a huge amount of detail and gives a user the ability to visualise data and make agile decisions on the go about important pieces of work."
One of the best parts, says Cardno, is that it's customisable.
"Technology that can't be customised forces a business to run its operations in a certain way. It can negatively impact your core work. But Analytics Plus is an example of a tool that can be used by businesses to get a better picture of overall project management and guide informed decision-making."
Learn how Analytics Plus can help your business drive successful outcomes
Digital tools can also alleviate employees from time-consuming administrative work, enabling them to focus on higher-level meaningful tasks instead.
"Technology helps people spend more time on their passion," says Cardno. "It frees people up to deliver for their clients in the most impactful ways.
Adopting tools that automate something as simple as timesheeting gives someone time back in their day.
"A lot of people think admin has to be done when in reality there is a lot of admin that doesn't need to be done if you take the next step."
Putting tech into practice
With the introduction of any new system, there's often a period of adjustment as it's rolled out in an organisation.
"Having a trusted team who takes a consultative approach, along with a world-class product, is essential. It helps to build employees' confidence in the new process," says Cardno.
While it can be tempting to avoid this period of adjustment by sticking with the status quo, adopting new and high-quality technology will likely serve your organisation better in the long run.
"The worst thing you can do is stick with something that's not working for your business because it's comfortable," says Cardno.
"It's not going to sustain your company and it definitely won't help you grow."
One of the first steps that Total Synergy takes when engaging a customer is to agree on a set of goals.
"We ask our customers: What do you want in six months after this change has been introduced? It's so important to paint a future vision. Whether it's to gain greater control over processes, improve efficiency in the business or bolster customer satisfaction, set those goals at the outset. You need to be aligned before anything happens."
Want to find out more about how technology can increase efficiencies in your business? Register for Engineers Australia's Thought Leaders webinar on June 7.