Students from UNSW Engineering's Competitive Robotics Group are flying the Australian flag this week at the Mohamed Bin Zayed International Robotics Competition (MBZIRC) in Abu Dhabi. 
Running from 23-26 February at Khalifa University in Abu Dhabi, the aim of MBZIRC is to inspire future roboticists, with this year's competition focusing on smart city solutions. 
Dr Mark Whitty, UNSW senior lecturer in mechatronics and the team's mentor, helped prepare the students for the upcoming finals. 
"I've been involved with a number of international robotics competitions since being an undergraduate student myself, so now my role is to make sure the team has all the ingredients for success," Whitty told create.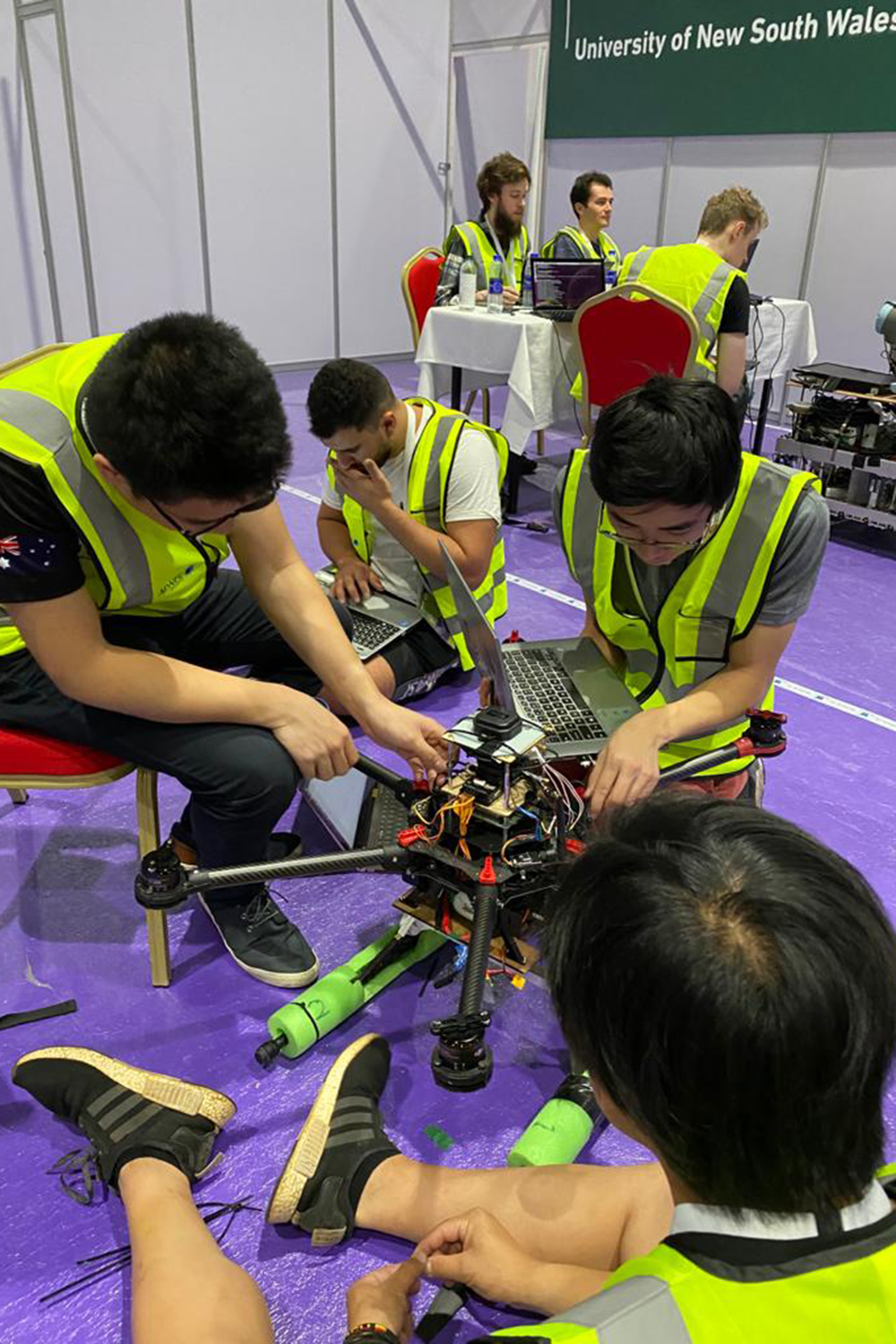 "The sheer complexity of the systems involved [in robotics challenges] is often surprising for the students; no one team member has complete knowledge of the entire system."
The competition involves a series of four challenges, whereby teams will carry out a range of navigation and manipulation tasks in unstructured outdoor and indoor environments. 
This year, the UNSW team is taking three unmanned aerial vehicles (UAVs, aka drones) and one unmanned ground vehicle (UGV) to compete in two of the competition's four challenges: an autonomous building construction challenge and a firefighting simulation challenge. 
Dylan Sanusi-Goh, team member and third-year mechatronics engineering student, said being involved in the competitive robotics group has fuelled his drive to use his degree to make a difference in the world, although his interest in the field had much earlier beginnings. 
"I've been interested in aviation and travel for as long as I can remember," Sanusi-Goh said. 
"During high school, this passion developed into drones and robotics. Now, through the competitive robotics group, I get to work firsthand with disruptive drone technologies, being advanced by an international community of researchers."
Thirty-one teams from 18 countries are competing for a share in more than $7 million in sponsorship and prize money, with entrants being judged on the speed and accuracy in which their robots complete the required tasks.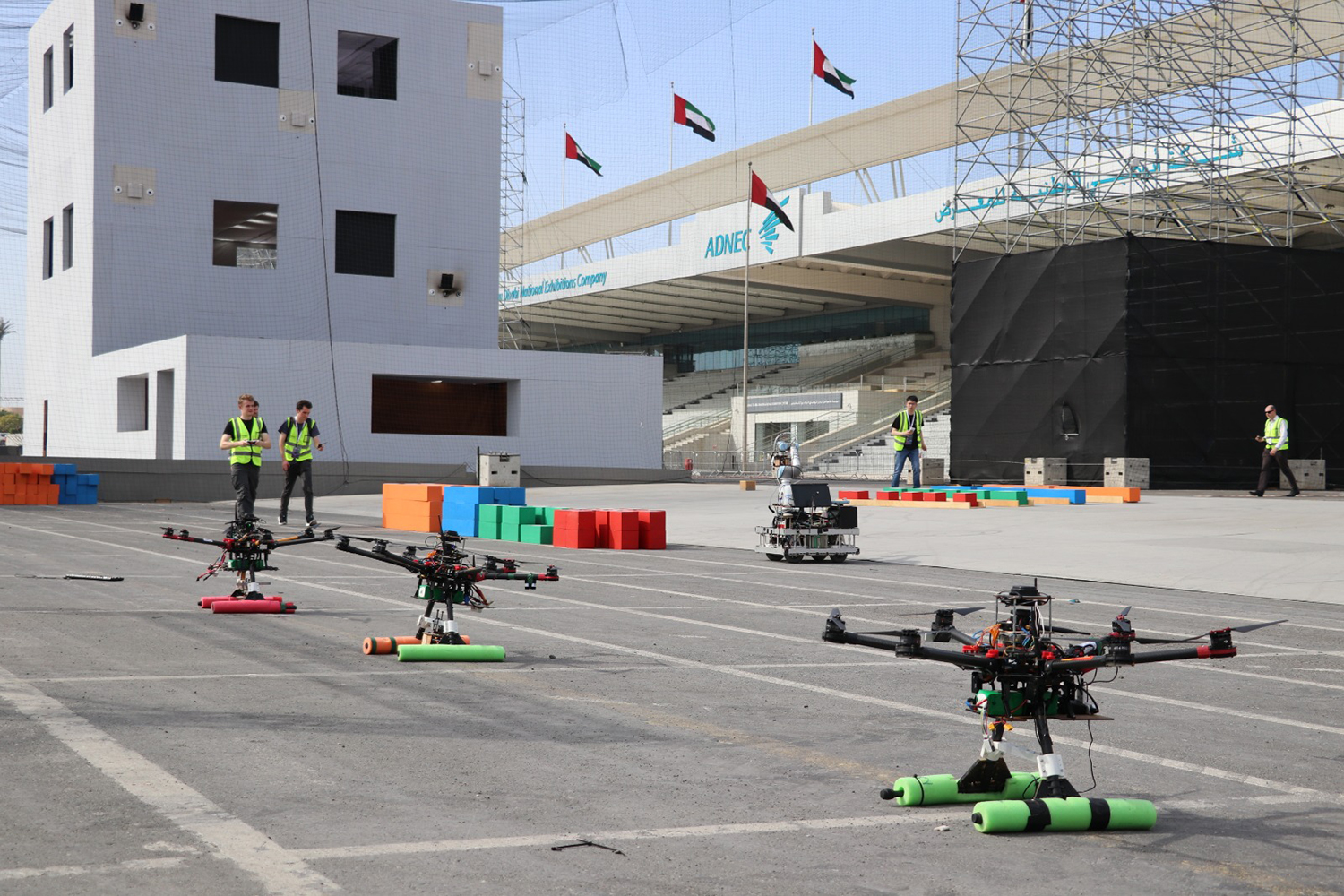 The UNSW team is the only team from Australia, and they're also expected to be the only team comprised mainly of undergraduate students.
"The students are being pushed hard to put their engineering skills into practice," Whitty said. 
"Some of the team members participated in the finals in Abu Dhabi in 2017, so for them the incentive is to achieve a higher ranking [this year]. As far as learning environments go, this is as good as it gets."
And it's not just the rankings that the students will come away with. 
"The 2020 MBZIRC challenges to fight fires and construct structures has really demonstrated the relevance of robotics and my degree to make a difference in the fast-paced future," said Sanusi-Goh. 
"In the future, my goal is to research, design, maintain and develop avionics and mechanical systems on aircraft, which will allow me to make a difference in how humans connect and survive globally."