The upgrading of the Outback Way, a 2700 kilometre road from Laverton in Western Australia, via Alice Springs, to Winton in Queensland, shines a light on the immense challenges and rewards of building remote roads.
Christopher Francis, from the remote township of Yirrkala in North-East Arnhem Land, speaks of roads not in terms of speed and efficiency of travel, but instead in terms of "uptime" and "downtime". 
Any year that the only road in and out of the area has uptime greater than 85 per cent is an extremely good one, he says.
Louise McCormick, a senior civil and structural engineer and road construction specialist who works in Palmerston City, near Darwin, speaks not of a road's capacity to carry certain numbers or types of vehicles, but instead of its capacity to give people access to healthcare and education. In fact, she says, in the Northern Territory roads are not so much roads as they are bridges to a better future.
And rather than discussing the specific terrain challenge a road engineer in the Northern Territory might face, Darwin-based civil engineer Ernie Wanka speaks instead of the enormous diversity of terrains, because every road covers such immense distance. 
Along the way, he says, it's often so difficult to source the right naturally occurring road-building materials that they must be trucked in from hundreds or even thousands of kilometres away and sometimes require special treatment and other construction models.
Road construction in remote Australia is a complex beast that offers unique challenges compared to those a road engineer might face in an urban or semi-urban environment.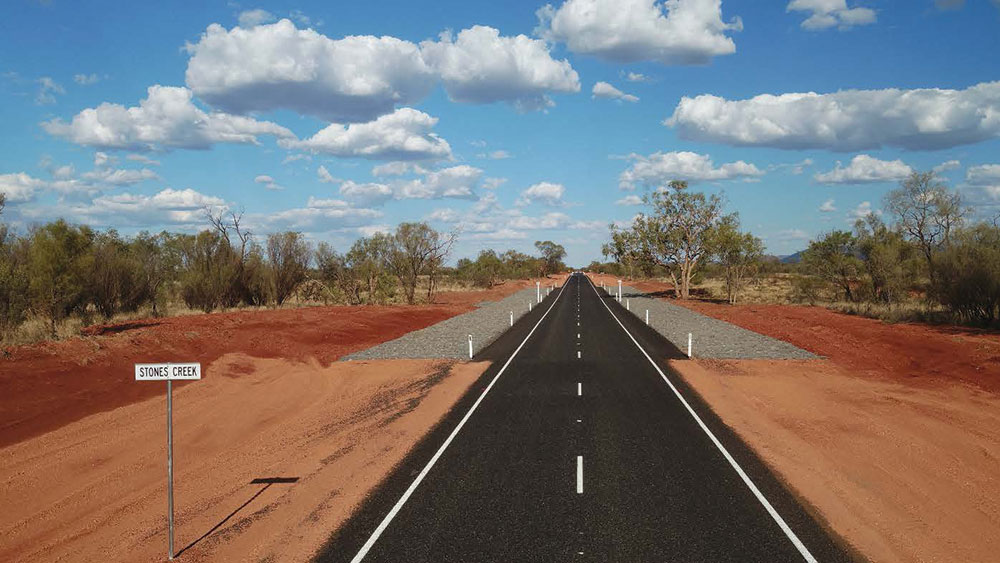 Resourcing challenges, for both materials and people, are entirely different. Climatic and weather conditions, particularly in terms of wet season and dry season, hold absolute sway over whether and when construction can go ahead. And the roads' purpose and meaning — the opportunity for connection and movement between families and friends, cattle stations and ports, children and their schools — is absolutely unique.
"That's actually one of the reasons I prefer the public sector to the private sector in the type of work that I do," said McCormick, General Manager, Transport and Civil Services with the Northern Territory Government's Department of Infrastructure, Planning and Logistics. 
McCormick also sits on the boards of AustRoads and the Australian Road and Research Board (ARRB). 
"I feel like I'm using my skills to help people," she said.
"Up here, roads make a much bigger difference to people to be able to access healthcare, education and all the other basic things that residents take for granted on the eastern seaboard. I've dealt with a lot of Aboriginal communities and they really own the infrastructure you put out there for them. They understand it and value it as something that has been put there for them so they can go and see their families and do other important things.
"So there's definitely a social component in the Northern Territory that makes it very satisfying to use your engineering skills to help people."
Roads represent change
Of Australia's roughly 900,000 kilometres of roads, about 575,000 kilometres, or 65 per cent, are unsealed. The remainder, according to the ARRB's Unsealed Road's Best Practice Guide 2 (May 2020), is sealed with either sprayed bituminous seal, a must-have for heavily-trafficked urban roads, or with an unbound natural or blended gravel or crushed rock base.
"There's definitely a social component in the Northern Territory that makes it very satisfying to use your engineering skills to help people."
Around 36,000 kilometres of Australia's roads are in the Northern Territory, and about 70 per cent of those are unsealed.
Sometimes Christopher Francis, CEO of the Laynhapuy Homelands Aboriginal Corporation, which supports around 30 remote Indigenous homelands across North-East Arnhem Land, wishes for such infrastructure as fully-sealed roads. 
Then he considers what such a road system might bring.
"Up here, you've got a highway from Darwin through to Alice Springs and onwards to Adelaide — the Stuart Highway. So, you've got one highway which is north-south," he says. "Then you've got a road network, which you can drive from Cairns all the way down through the gulf, across to Katherine and then over to Broome. So Australia is served by some major roads, but they don't necessarily allow for local development.
"The major road that comes into Nhulunbuy and to North-East Arnhem Land is a private road. It's subject to the Aboriginal Land Rights Act and to discussion around how it's going to be developed.
"One of the concerns people here have around roads is not that they just traverse land, but they potentially bring in the unwanted things. Roads represent connectivity and social connection, economic development and the transfer of goods, but also risk. No matter which angle you come from, the problem is that it's very difficult to build roads in remote Australia, because of the cost."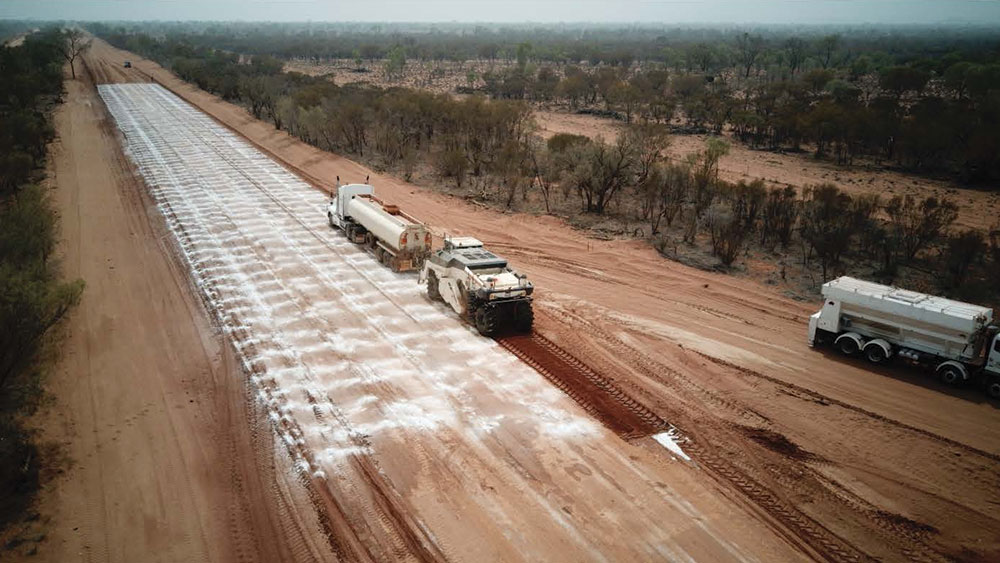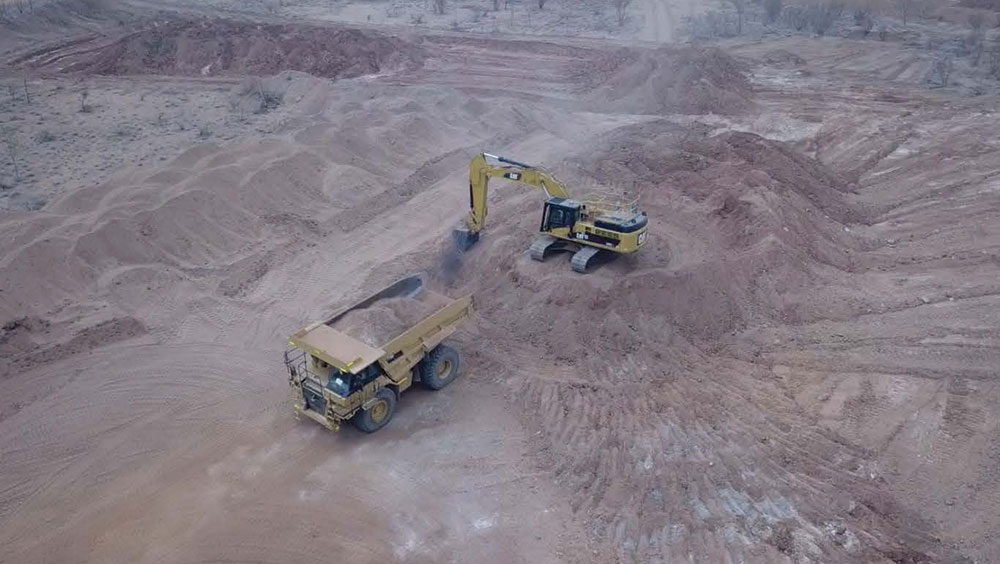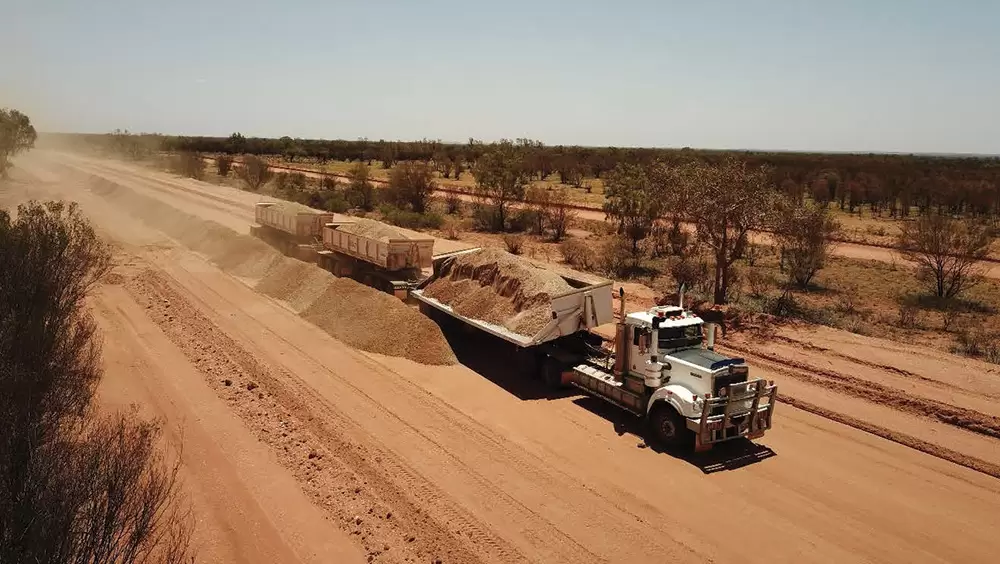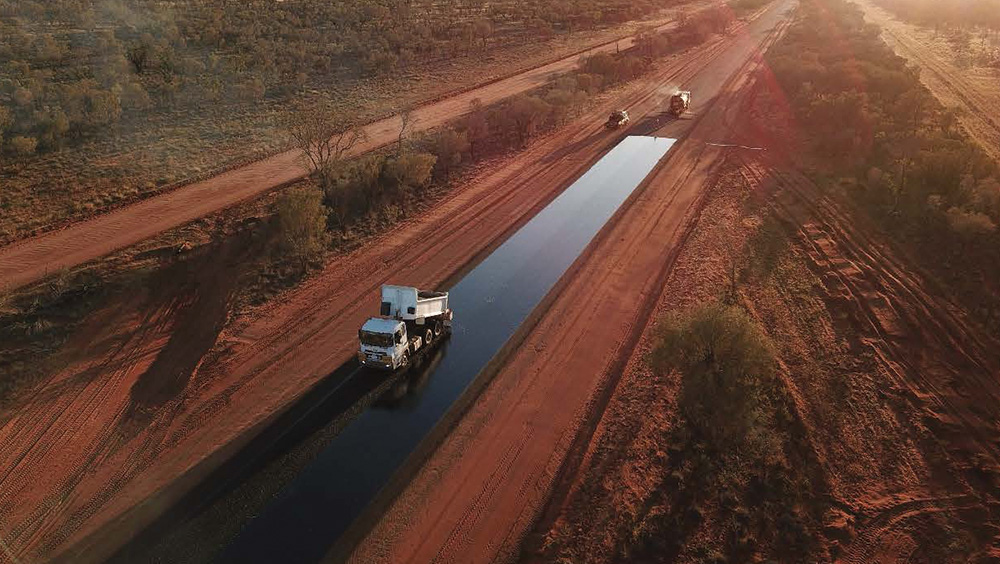 Endless challenges
A road such as the Outback Way, which traverses landscapes from Western Australia, across the Northern Territory and into central Queensland, represents a fearsome challenge for a road engineer, says Ernie Wanka, GHD's Technical Director, Civil Engineering. 
Wanka is the former Executive Director of Transport Infrastructure Planning Division at the Northern Territory Department of Transport and former Chief Engineer of the Northern Territory.
When discussing the challenges of such a road, and others like it, Wanka raises the issue of the quality and availability of water, which is mainly sourced from bores in remote areas.
"With poor quality bore water, which is often very saline, you get poor adhesion of the chip seals that you seal the road with," he explained. "It impacts on the adhesion on your sealing operations.
"You just have to try to get the best quality water you can. There have been cases, such as during the sealing of the Lasseter Highway, that we used the best quality water that was available but it still meant early resealing of the road because of the adhesion problems."
"With poor quality bore water, which is often very saline, you get poor adhesion of the chip seals that seal the road."
There is a similar issue with construction supplies. 
The Northern Territory Government requires an in-house materials specialist whose job is to search far and wide for the perfect quality raw materials – a gravel whisperer, of sorts.
"We don't have a quarry supplying us endless materials of consistent quality," McCormick said. "Before we even go to tender, our materials specialist goes out and searches for gravel, and this is a bit of an artform. He gets a pit surveyed that the contractor can use to produce the material for the road.
"A lot of the land in the northern parts of the Territory is more rocky and provides natural gravels we can use. But as you get closer to Central Australia, it's very difficult to find gravel because there are a lot of sandy clays and red dirt. So we're constantly having to develop specifications based on what's available."
Dollars per kilometre
This all adds up to greater cost per kilometre. Then there are the transport costs and the fact that construction camps must be set up along the way, too.
Because of the cost and challenge of gathering and housing the remote workforce, the workload is intense once the job begins.
"Quite often we'll work over 24 hours in shifts to get in and out as quickly as possible," Wanka said. "Where possible, we use local contractors, but that's not always possible."
Roadside construction camps, McCormick says, are similar to remote mining camps, except mining camps don't have to up sticks and move so often.
"Because there's such a high mobilisation cost, working out a full program of works for that region is generally the most efficient way of doing it," she said. "We also talk with our Local Government colleagues about whether they've got work that needs doing at the same time, so we can share costs in an attempt to be as efficient as we can."
So, as a highway project nears and passes a township, the highway crew will often be brought into town to work on local road and aerodrome upgrade and seal projects.
And sometimes, McCormick said, considering the fact that 70 per cent of roads in the Northern Territory are unsealed, one of the biggest logistical issues is getting to the worksite in the first place.
"In Northern Australia, and often in Central Australia as well, the wet season can close down sites for six months of the year, so we also have time constraints," she said. 
"We try to plan and design in the wet season, but it's not always possible because we have to work within our budget cycles, which aren't always in sync with weather cycles. But we're getting much better at it and our Treasury is well aware of the issue. That's just one more challenge we have to manage that engineers in major cities wouldn't see. They may have wet days, but they wouldn't have six months straight."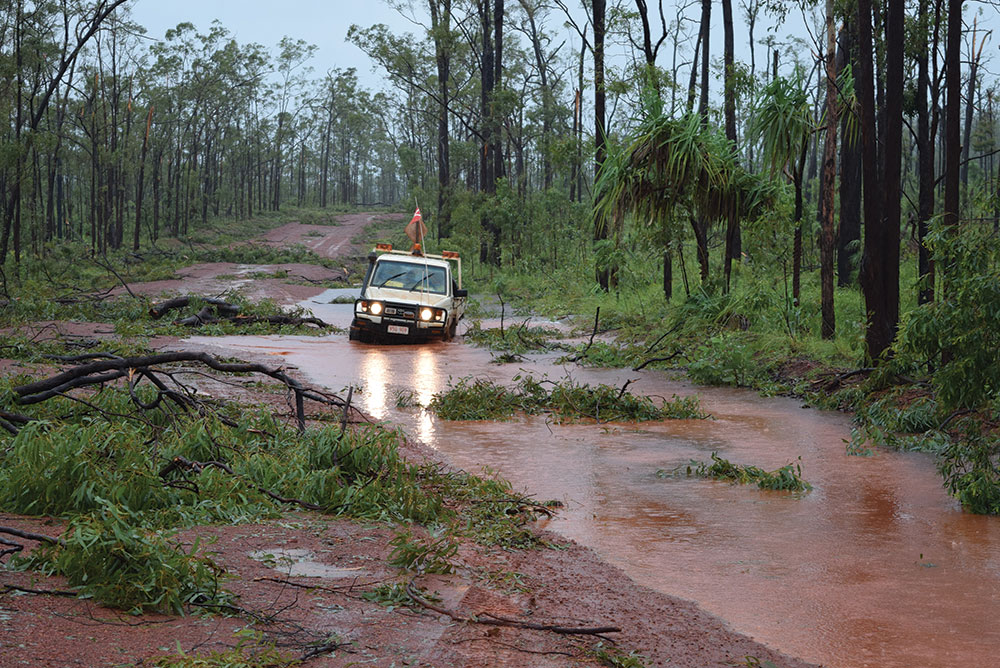 Finally, there is the fact that the Northern Territory is 50 per cent Aboriginal land, which is governed by the Aboriginal Land Rights Act, Land Councils and Aboriginal land trusts. 
This brings a further layer of engagement, consultation and approvals that do not exist elsewhere in the country. 
Often, the people in remote Indigenous communities do not speak English as their first language, so communication can be a challenge. But providing infrastructure for these remote communities is one of the reasons the work is so satisfying, McCormick said.
Rolling programs
Because of the effort and expense of building roads in the Northern Territory, and varying community priorities, McCormick now organises what she calls "rolling programs of work". 
These begin with an analysis of strategic corridors across the Territory, such as between regional centres, and providing second sealed links to other states. There is currently just one sealed link to Queensland, South Australia and Western Australia via the national network. 
"Rolling programs have multiple benefits for communities, agriculture, tourism and other developments within that road corridor," she said. "And because there is a deficit of infrastructure, the cost is large. A rolling program breaks this cost down to eventually lead to a fully sealed link, but over a longer period of time."
"A rolling program provides the opportunity to look at a corridor strategically and at what links are going to give us the best bang for our buck."
On top of completing unrelated works in towns along the way, there are great professional and social benefits to the slower, more gradual rolling out of a road. 
It doesn't overwhelm the available resources. It guarantees a pipeline of work. It offers long-term employment for Indigenous people, including opportunities for apprenticeships and engineering qualifications. And along the way it upgrades vital facilities, including all-important airstrips, in townships.
The upgrade of the Outback Way is one of those programs. 
"The Outback Way is actually one of our first rolling programs," McCormick said. "It is working very well, because the contractors are getting more efficient. They're getting used to working with the materials available to them, and the remoteness."
In the end, everyone benefits from a road. It might be the agriculture business that now has a 1000 km trip to a port instead of a 2000 km trip. Or it could be the public and the drivers at the wheels of triple-road-trains, who can now more safely traverse unimaginable distances in highly variable weather and road conditions. Or it might be the young Indigenous child, as McCormick said, who can now get to school each day, something those in cities have taken for granted for decades.
The challenge is worth it, they say, because remote roads truly transform lives.