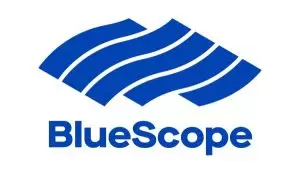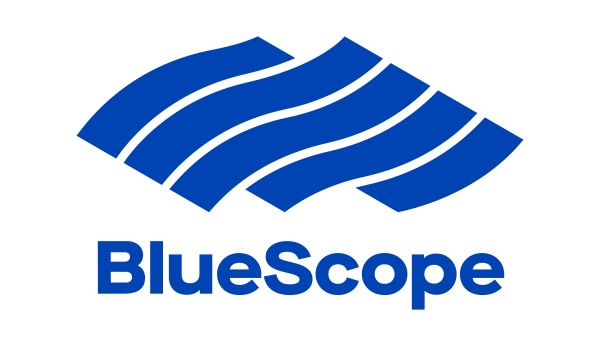 Held bi-annually, the Australian Steel Institute's Excellence Awards showcases the versatility of steel in application and demonstrates the skill required to bring these projects to life.
Two projects featuring TRUECORE® steel were named category winners for 2022. The category of 'Innovative Cold Form Steel Buildings' was awarded to the Grattan Street Facade and the winner of the 'Steel-Clad Structures' category was the CSIRO Clean Laboratory.
Submitted by Dynamic Steel Frame, the Grattan Street Facade project in Victoria featured the innovative use of framing to create a striking, raked facade structure that was able to support the weight of the tiles and large windows. 
"Using our automated roll-formers and high-tech design software, we were able to design and manufacture floor joist styled frames that were shaped over the slab ends at each level of the building. This method compensated for deflections in the slab ends. At site, it was a simple process of bolting on the brackets and then bolting the brackets to the frames," said Peter Blythe, Director of Dynamic Steel Frame.
In his submission, Peter highlighted that cold form steel framing was able to faithfully produce the architectural intent of the project. According to Peter, "This project really showcases what structural framing made from TRUECORE® steel can achieve with the right expertise."
The CSIRO Clean Laboratory located in Narrabri in regional NSW was fabricated and supplied by Austruss. The project adopted a Design for Manufacture and Assembly (DfMA) approach which saw six-metre-high steel panels prefabricated in Mittagong and transported to Narrabri for onsite assembly.
Austruss supplied a prefabricated floor system, prefabricated of cold form steel wall frames, prefabricated facade panels and prefabricated roof panels.
According to Austruss, prefabrication reduced the preliminary site costs, truck movements, on-site waste and trade requirements at site. With parallel procurement, the project timeline was able to be accelerated. Prefabrication assisted with delivery certainty and improved the build quality.
As proud sponsors of the 2022 awards, BlueScope congratulates Dynamic Steel Frame, Austruss and all the national winners of ASI's Excellence Awards for 2022:
Buildings Large Projects – Allianz Stadium (NSW)

Buildings Small Projects – Memorial Drive Tennis Centre, Sunken Show Court Roof (SA)

Steel Clad Structures – CSIRO Clean Lab (NSW) – Austruss

Innovative Cold Form Steel Buildings – Grattan Street Facade (VIC) – Dynamic Steel Frame

Engineering Projects – 308 Exhibition St – Sky Bridge (VIC)

Judges' Commendation – Central Station Concourse Roof (NSW)

Young Designer/Detailer/Trades Person – Shannon Kieran (NT)


To see more projects featuring light gauge steel framing made from TRUECORE® steel, go to Hall of Frame | TRUECORE® steel.