For Kala Senathirajah, solving the world's water problems means striving always to do more, and do it better. She's now been honoured with an Engineers Australia Excellence Award in recognition of this ongoing commitment.
Water industry engineer Kala Senathirajah FIEAust CPEng has been named the Western Australia Professional Engineer of the Year.
She was praised by judges for having made a significant contribution to the engineering profession, specifically in the water space, and for collaborating extensively with Engineers Australia, Engineers Without Borders and other organisations through her work.
Senathirajah, who has worked and lived in places such as Perth, Singapore and the Maldives, will now compete as a finalist in the national Excellence Awards, to be held at a gala event in November.
She shared with create what it means to receive the award, why she became so motivated to address issues such as the abundance of microplastics in the water supply, and more.
What does being named WA Professional Engineer of the Year mean to you?
Kala Senathirajah: "Being named WA Professional Engineer of the Year is a huge honour. This clearly isn't an award that goes to the loudest and most visible engineer. There are engineers who are seen and heard, but there are also a lot of engineers who are not. It's a privilege to represent the latter group and, in a way, break down the barriers to being recognised.
"This award serves as a reminder that I am a part of a community of people committed to bettering our world. It's a validation to follow my heart and be my authentic true self. It's a testament to the power of collaboration and innovation to address critical issues of water, such as quality, quantity, access and equity.
"The award inspires me to continue striving for excellence and to make a positive impact."
How does that desire to make a positive impact translate into your current research into microplastics and plastic waste?
"Before COVID hit, I was living in Singapore and had just had my third child. We started hearing about microplastics in drinking water – not only in bottled water but also from the tap.
"I contacted the Public Utilities Board, Singapore's local water utility, and other Australian utilities to ask if this was going to become a problem. I reached out to universities such as the University of Western Australia, Monash University, the University of Queensland and the National University of Singapore, which led to more questions than answers.
"So I decided to do some further research to help fill some gaps and to get on top of the issue, and am now a PhD student at the University of Newcastle. My research aims to provide water utilities and other generators of microplastics waste with management strategies to reduce and remove microplastics."
Tell us about your work at the Bureau of Meteorology?
"Working with plastics highlighted to me that we need solutions both upstream and downstream. One of the reasons I joined the Bureau was to help with building resilience and responding more effectively; we provide services to everyone in Australia about water and the climate.
"I work within the Bureau's Business Solutions Group in the agriculture and water team, where I help to develop standards and guidelines for water quality and quantity.
"The world is at the stage where we can't depend on technology and pure engineering solutions. We need to take a multi-faceted, systematic approach, not just for the plastics problem but also for water supply, water quality and climate problems; and we can't wait to act until after the issue has emerged — we need to take a proactive approach."
How has your personal and professional background informed your determination to effect change?
"During my formative years, deforestation of the Amazon Forest and the hole in the ozone layer were at the forefront of environmental concerns. They left a profound impression on me, and led me to contribute to finding solutions.
"When it came to deciding on what to study at university, engineering won out for its potential for the greatest reach in numbers of people and size of projects. After graduating, I had the good fortune to work in many diverse areas, including increasing the profile of water quality in risk assessments, planning for droughts, capacity building and post-tsunami projects.
"Meaningful work that makes an impactful difference drives me. Although we face many issues, there is hope if we work together with a positive mindset for a sustainable future."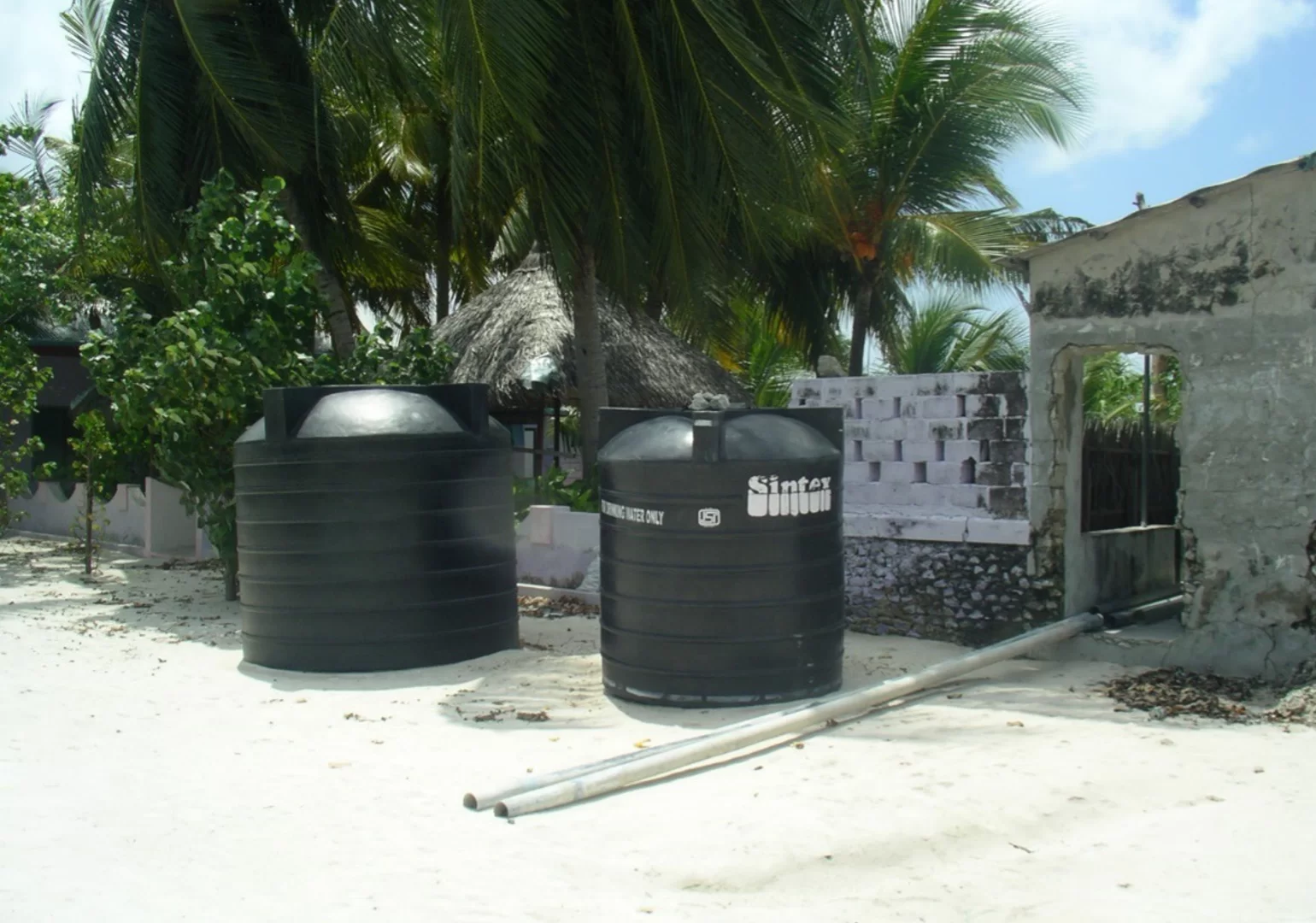 What's next for you professionally?
"My focus remains on pushing the boundaries of sustainable engineering to meet our critical needs.
"I hope that this award will help me grow my professional network, form greater collaborations and expand my sphere of influence, thereby enabling me to aim for higher targets and achieve more. The time sensitivity of the crises and limited resources means that it is paramount for us to join forces and act collaboratively to achieve ambitious goals.
"Specifically, I plan to continue to contribute to policy, disaster risk and water quality issues, especially to address plastic pollution in the water supply cycle. I also hope to build on my core skills in disaster risk reduction through formal education and work experience."
Professional achievements
Some of Senathirajah's other current and recent commitments include:
Providing technical input to the UN global treaty to end plastic pollution

Being active in the Australian Water Association's Water for All Specialist Network, and assisting with publishing research via her involvement with the AWA e-Journal Technical Committee

Chairing the College of Environmental Engineering Board (2024-26)
The winning projects and engineers from each state and territory will now compete as finalists in the national Excellence Awards, to be announced in Melbourne on 29 November. Register for the Gala event here.