Researchers have developed a heavy-duty water filter that's capable of making even Sydney Harbour water drinkable.  
Sydney Harbour is iconic for many reasons – having pristine water quality is not one of them. However, it gave a group of Australian researchers the perfect opportunity to test the capabilities of a new water filter made from the world's strongest material.
The device, developed by CSIRO researchers, is made from a commercially available water filter with an added film of a new form of graphene they have dubbed Graphair. While the material retains the strength and durability of graphene, it differs in one crucial way: unlike graphene, Graphair isn't water repellent.
A series of microscopic nanochannels in the coating allows water to percolate through the material, but prevents pollutants from passing through. Initial tests were so successful that the water filter was able to convert Sydney Harbour's water into a drinkable product with a single pass.
"Our graphene membrane enables 100 per cent salt rejection as well as 100 per cent rejection of household contaminants such as detergents and oil," said Dr Dong Han Seo, a CSIRO researcher.
"In Graphair we've found a perfect filter for water purification. It can replace the complex, time consuming and multi-stage processes currently needed with a single step."
As an added advantage, Graphair is made from more accessible and environmentally friendly sources than is traditionally used for graphene. It uses soybean oil, more commonly found in vegetable oil, as the precursor.
Changing the process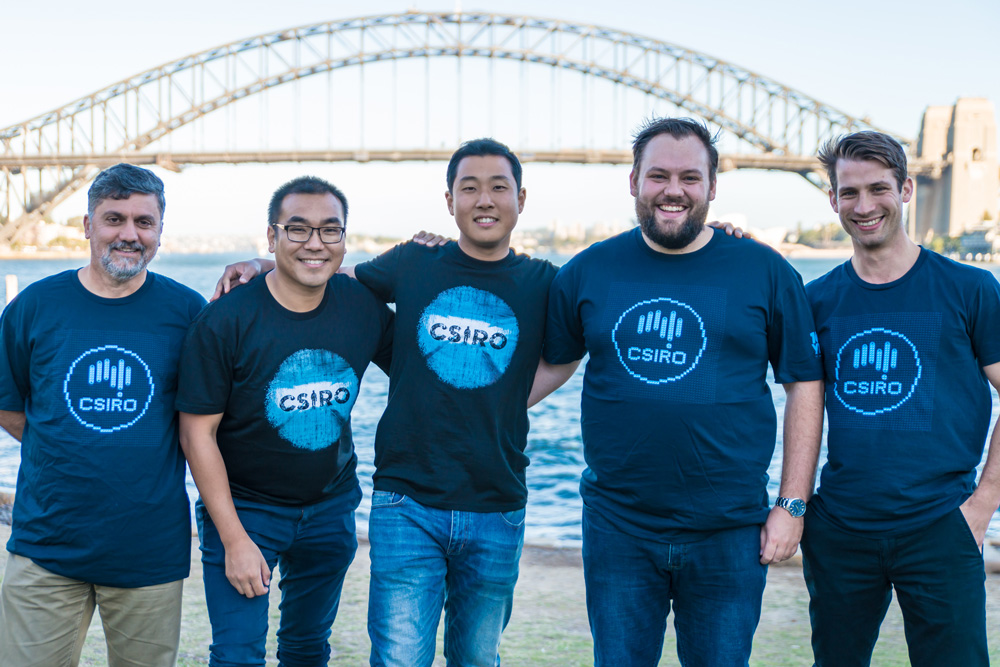 The developers have high hopes for their bespoke fabrication process. Graphene synthesis usually relies on a multi-stage affair involving high-temperature annealing, purified and compressed gases, and a lengthy vacuum operation. As such, there are huge barriers to manufacturing graphene at a larger scale and at lower cost.  
To overcome these problems, the team designed a thermal chemical vapor deposition process to produce graphene in an ambient-air environment without the use of compressed gases. According to their research paper, published in the journal Nature Communications, this could lead to cheaper, more widely available graphene products
"This ambient-air process for graphene fabrication is fast, simple, safe, potentially scalable and integration-friendly. Importantly, it offers the scope to address the critical roadblocks towards large-scale, efficient graphene manufacturing," their paper stated.
Preventing fouling
Another breakthrough here is this water filter could help solve one of the biggest problems with current filtering methods: fouling.
Over time chemical and oil based pollutants coat and impede water filters, meaning contaminants have to be removed before filtering can begin. Lab tests showed Graphair continued to work even when coated with pollutants.
During testing, researchers first assessed the capabilities of the water filter without a Graphair coating. They found the membrane's filtration rate halved in 72 hours due to contaminants clogging up the system. With the Graphair coating, it was able to filter more contaminants at a much quicker rate.
"This technology can create clean drinking water, regardless of how dirty it is, in a single step," Seo said.
"All that's needed is heat, our graphene, a membrane filter and a small water pump."
Seo said one of the team's main motivations for this project was to find a practical application for graphene. Given that 1 in 9 people in the world lacks access to a clean water source, providing communities in need with a robust and reliable water filter is putting this technology to good use.
The team is looking for opportunities to scale the technology by "commencing field trials in a developing world community next year". They are also investigating other applications, such as treating seawater and industrial effluents.
"The potential impact of this research is actually enormous because what we are talking about is eliminating all the expensive, complex pre-treatment, enabling a single-step membrane-based purification process where, regardless of the different class of, or how heavily contaminated the water is, we will get pure drinkable water in a single step," Seo said.