The ability to skip electric vehicle charging queues and recharge while driving with free, clean energy is among the key benefits claimed by solar-electric vehicles. But decades after Australia hosted the inaugural World Solar Challenge, we're still waiting to see one enter mass production.  
When the first group of solar-powered vehicles lined up on the starting grid of the inaugural World Solar Challenge in tropical Darwin in 1987, hopes were high no doubt that the journey to driving clean-green solar-powered vehicles was under way.
Fast forward 35 years and contestants in this October's Bridgestone World Solar Challenge will again set off from Darwin to tackle the 3000 km journey along the Stuart Highway to Adelaide. The best of these latest generation solar vehicles will be able to cover distances of up to 1200 km without charging from the grid, significantly further than even the best electric vehicles (EVs) on the market today.
Yet while sales of EVs are soaring globally, solar-powered cars remain stuck in the slow lane, with a mass market model still seemingly a distant dream, despite some recent high-profile efforts.
Of these, Dutch company Lightyear looked to be the most promising, getting so far as starting production of its Lightyear 0 at a plant in Finland last December.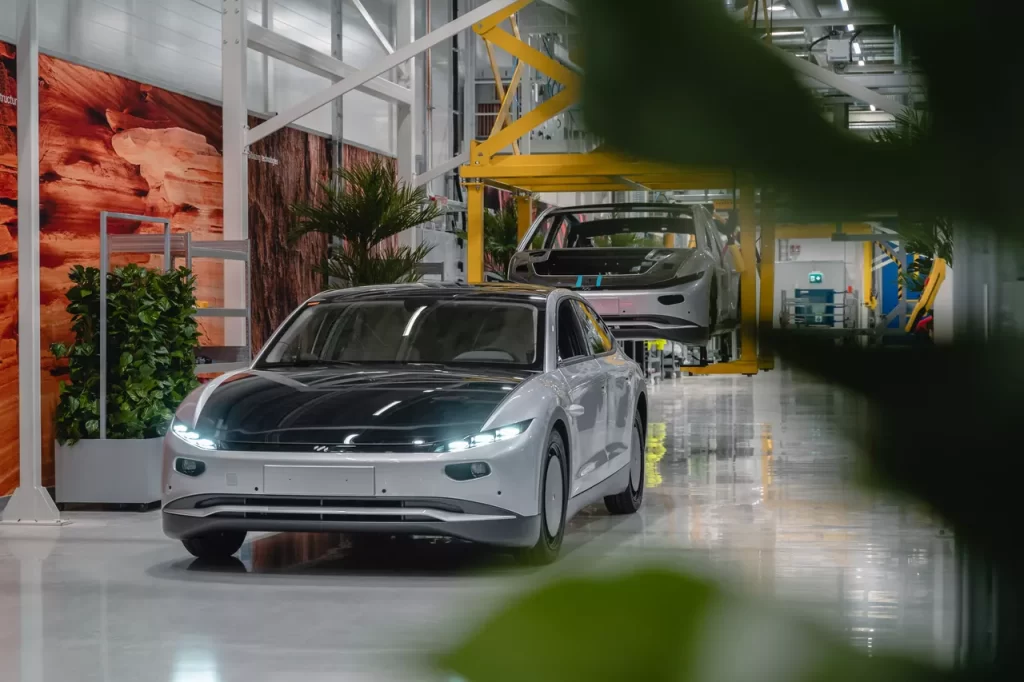 With five square meters of double curved solar arrays, comprising 782 IBC — interdigitated back contact — monocrystalline silicon solar cells arranged on the roof and bonnet, the car's integrated solar technology can charge whether parked or on the move, with a peak solar charging speed of 1.05 kW. 
Unfortunately, production of the ground-breaking solar EV was suspended just a month later, in January, after the company got into financial difficulties. The Netherlands-based company said that despite this setback it's still aiming to release the mass-market, Lightyear 2 solar EV sometime in 2025.
Information on that model is scant at present, but it's likely to be an evolution of the Lightyear 0, which features a 60kWh battery and claimed range of 625km, with an additional daily solar range of up to 70km.
Then, just one month after Lightyear's production plans came to a shuddering halt, news broke that Sono Motors, a German solar electric-vehicle manufacturer, was also cancelling development of its Sion passenger car program, due to a funding shortfall. 
First revealed in 2017, the Sion was described as the world's first affordable solar EV and was targeting a launch price of €25,000 ($41,000), with a claimed average solar range of 112km under ideal conditions. 
The stillborn Sion's outer shell features 456 monocrystalline silicon solar cells integrated into the bonnet, fenders, sides, roof, and rear of the vehicle, with a 54kWh lithium-iron phosphate (LFP) battery and a 120kW three-phase synchronous motor providing a total range of 305km.
Promise and pitfalls
"I don't think, as a technology, solar has advanced at the same rate as other comparable energy technologies," says Richard Hopkins, Professor of Practice at UNSW and Principal of the university's world record-breaking Sunswift Racing team.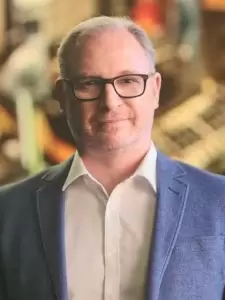 "I remember being a 10-year-old and having a solar-powered calculator at school and believing that was fantastic. So solar technology is obviously not new, but its advancement in scale of performance just hasn't grown as quickly as it maybe should have.
Hopkins credits his UNSW colleague Professor Martin Green as doing an enormous amount to advance solar technology globally through his research on photovoltaics, but says much remains to be done before the technology is primed for mainstream automotive design.
"Will we ever have a car that is purely powered by the sun? I think there are capabilities of [solar] to power cars on short journeys," Hopkins says. 
"Will we ever be able to drive from Sydney to Melbourne at 110 km/h just purely from the sun? Martin Green will tell you that's never going to be possible. I don't necessarily agree. I hate saying that things are never going to be possible, but maybe not in my lifetime."
As a former head of operations with the Red Bull Formula 1 team, and someone who was instrumental in the team's 50 Grand Prix victories and four consecutive world championships between 2010 and 2013, Professor Hopkins has been at the coal face of an industry that excels at making the seemingly impossible, possible.
Today, he is charged with heading up UNSW's Sunswift Racing program, which has built seven different solar vehicles since 1996, achieving success in numerous solar vehicle races.
In December 2022, the Sunswift 7 solar-powered car set a new Guinness World Record for the "Fastest Electric Vehicle over 1000 km on a single charge", covering 1000km in under 12 hours without having to recharge, at an average speed of nearly 85km/h.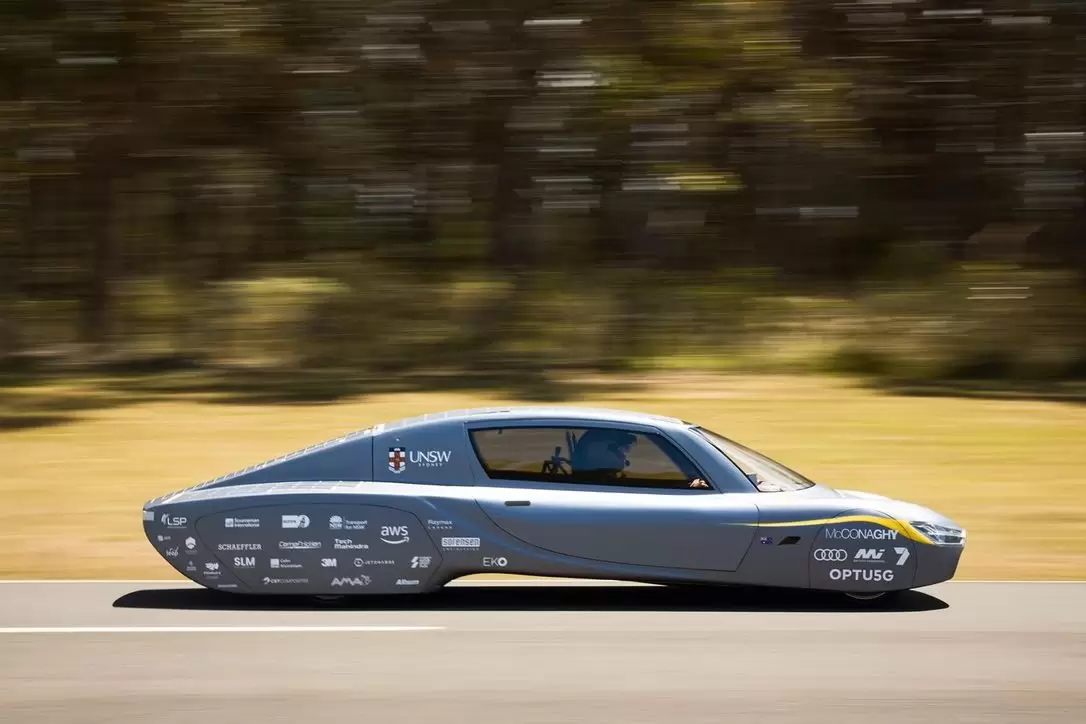 Despite this success, Professor Hopkins said that calling Sunswift 7 a solar car is something of a misnomer. 
"It's actually a battery EV with solar technology to enhance it," he says. Even with five square metres of solar cells with an efficiency above 22 per cent, the solar array adds perhaps 5 per cent to the range and performance of the vehicle.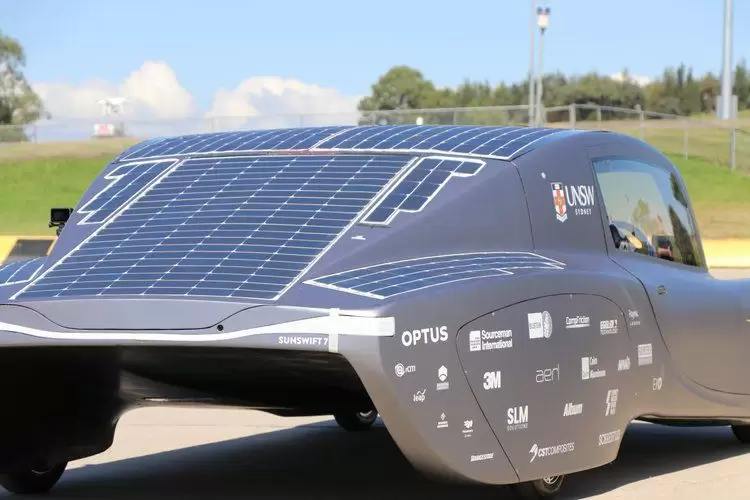 "So that gives you some idea that even when you cover a car with solar cells, it doesn't really give you an awful lot," he says.
Glimmers of light
Despite the setbacks, Hopkins believes there is a place for solar in automotive design, as evidenced via other new models using solar roofs to help charge their batteries, including  the Mercedes-Benz Vision EQXX concept, the Fisker Ocean, and the Hyundai Ioniq 5.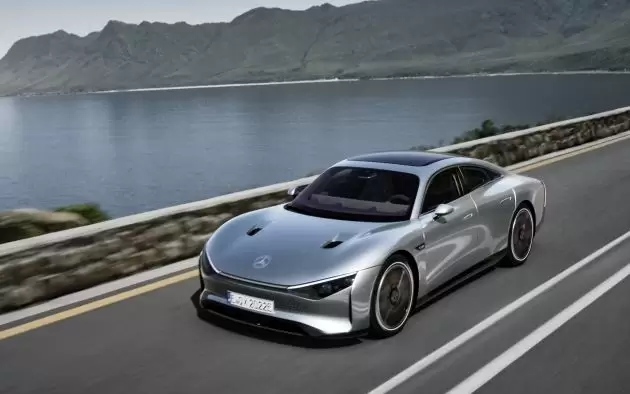 "I think there is an opportunity to use that capture of energy from the sun to power auxiliary systems, maybe to power our air conditioning within our cars so we don't necessarily need to use the primary energy source. 
"I think this can be done in collaboration with other energy sources. As we all know, lithium-ion isn't an endless source, so we need to look at alternatives. Going forward, I think, there will be "tri-brid" technology that might be battery, hydrogen, and solar, all playing a part. 
"So, I think it has a part to play, but I don't think solar will ever, or certainly not for a long, long time, be the answer. I don't think we'll be able to get free energy from the sun to enable us to drive how we drive now in that autonomous, without restriction, way going forward."
As for the World Solar Challenge and the commercial endgame in developing different iterations of UNSWs' Sunswift solar racer, Professor Hopkins says that in addition to improving the performance of photovoltaics, the initiative is also about finding new ways to collaborate with industry to commercialise the research that happens within universities.