The next generation of low-voltage switchgear is creating new levels of efficiency and safety.
If you're trying to keep both company costs and carbon emissions down even as energy demands grow, one of the solutions is greater efficiency. Also known as 'laminated bus plate, ABB's NeoGear laminated busbar technology offers just that for switchgear.
As described in a whitepaper written for engineers and the technically-minded, compared with legacy busbar technology, laminated bus plate is safer, has lower energy losses, runs 20 per cent cooler and takes up 25 per cent less space.
What is laminated bus plate technology?
With laminated bus plate technology, the traditional bus plate system is put into a sheet-moulded compound material that insulates the conductive copper components. The structure merges horizontal and vertical bus plate functionality onto a single, touch-proof and maintenance-free component that is easily installed into switchgear panels. It has 92 per cent fewer busbar parts than traditional switchgear and 90 per cent fewer electrical joints.
"It's basically like a sandwich," says Saw Chin Toh, ABB Australia's Product Marketing Manager. "Rather than a traditional busbar with copper bars, bolts, joints and so on, we put everything in a laminate, which is very space saving."
The system generates far less heat than traditional busbar technology, says Toh. This is important because the IEC standard puts a cap on heat output by bus plates which, in turn, means currents are strictly limited to meet those standards. By running 20 per cent cooler, laminated busbar can distribute larger amounts of current.
How is it safer?
Fully tested for reliability across a broad range of electrical tests to meet various mechanical and environmental standards, laminated bus plates are also safer. In fact, the fully insulated bus plate system is, by default, classified as an arc-ignition protection zone.
"Because of the product's reliability and safety, it's particularly fitting for sectors where safety and continuity are most important," says Toh. "On mining sites, around oil and gas businesses and in data centres, these factors are vital. But actually, safety and continuity are imperative in all industries."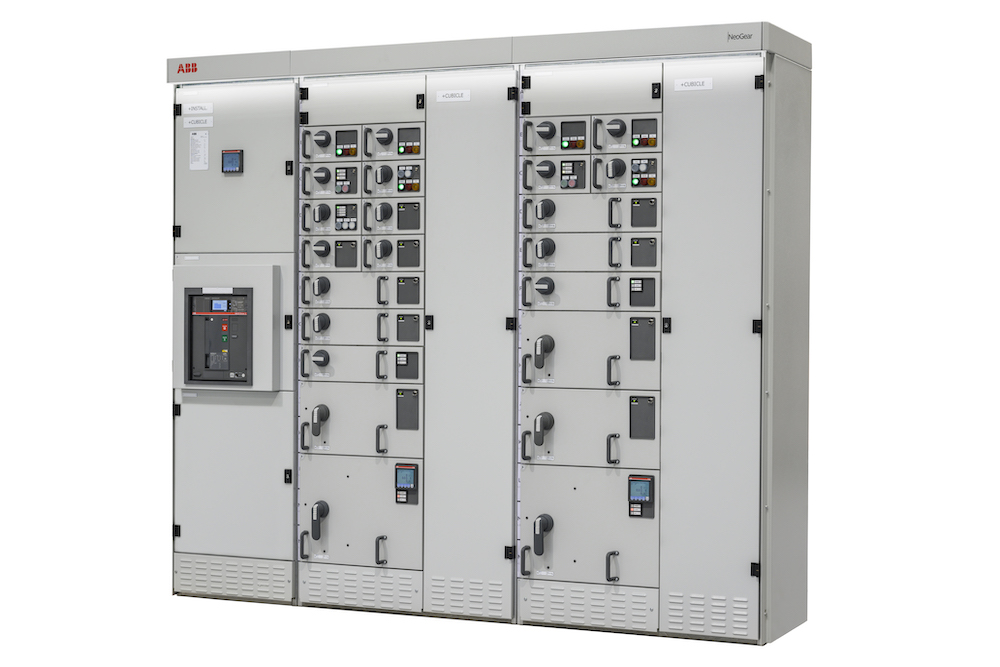 The NeoGear laminated bus plate cannot be penetrated by a solid object of 1.0 mm or more in diameter, keeping operators' hands safe from live parts. Its IP42 rating means it's also protected against vertically dripping water when the enclosure is tilted up to 15 degrees range.
"It's touch-proof and there's no maintenance needed throughout the life of the product, so it eliminates a lot of safety risk," says Toh.
All NeoGear laminated bus plates are embedded with digital functionality, meaning remote, cloud-based monitoring of switchboards is now a reality. This enables smart energy management that further maximises energy efficiency and sustainability by allowing for predictive maintenance. This can result in a 30 per cent reduction in operational costs, as it increases uptime and performance.
"You can do remote monitoring, temperature monitoring, predictive maintenance and more," says Toh. "In an increasingly data-driven environment, the operator can look at usage data and ambient temperature of the switchboard and other electrical gear and find out what's happening and intervene before a problem surfaces.
"This really is the bus plate of the future, for businesses that want real performance."
To find out more about the technology, download the whitepaper 'Next generation low-voltage switchgear'. Free signup required.