Individuals from across the country converged on Sydney last night to toast the engineering profession's best and brightest at the Australian Engineering Excellence Awards.
After hours on the second day of the Australian Engineering Conference, delegates donned their best and headed to the Australian Engineering Excellence Awards.
Gongs were handed out for individual and project categories, with finalists for each award coming from every state and territory in the country.
Here's a look at the night's big winners:
Category: Infrastructure
Winner: Webb Dock East International Container Terminal by AECOM Australia
In May 2014, Victoria International Container Terminal (VICT) was announced by the Victorian State Government as the successful bidder for the contract to design, build, finance and operate the new international container terminal at the Port of Melbourne.
Just over two years later, and having worked in close collaboration with AECOM (designer) and BMD (contractor), VICT delivered an advanced container terminal in Australia. In designing and building VICT at Webb Dock East, leading technologies from around the world were selected, many of which were new to Australia.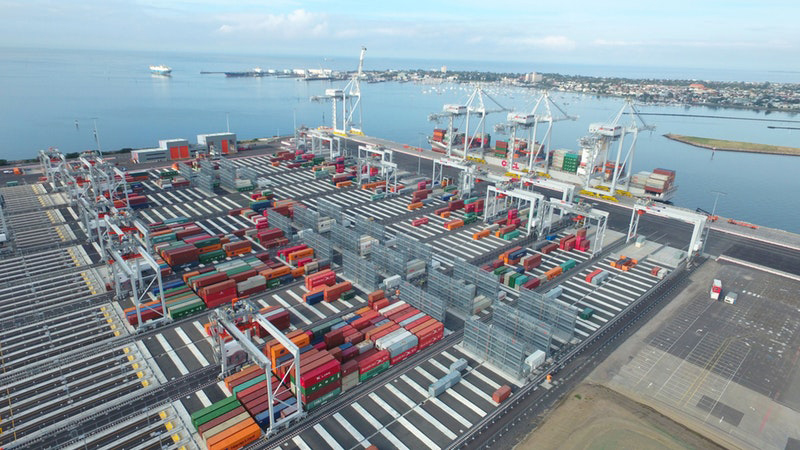 But VICT's real innovation lies in integration — putting those technologies together in new ways to create one seamless operation. Everything about VICT, from its technology to its location and layout, has been designed to deliver a high level of efficiency, safety, sustainability and security.
Category: Products and Manufacturing
Winner: Leica GS18 T – World's Fastest GNSS RTK Rover by Leica Geosystems
The heart of the Leica GS18 T innovation, the world's fastest GNSS RTK Rover borrows a key idea from the aerospace industry to integrate a sensor fusion of GNSS and IMU sensors to deliver the fastest and easiest to use GNSS smart antenna to surveying and construction professionals.
Developed by the Australian R&D Leica Geosystems team, the GS18 T innovation is the first true tilt compensation solution that is immune to magnetic disturbances and calibration free, allowing surveyors to save up to one hour of every working day and 20 per cent over conventional surveying practices to dramatically improve safety, productivity and accuracy of GNSS-based surveying operations.
Category: Control Systems, Networks, Information Processing and Telecommunications
Winner: Land 2072Ph 2B – Project Currawong by Boeing Defence Australia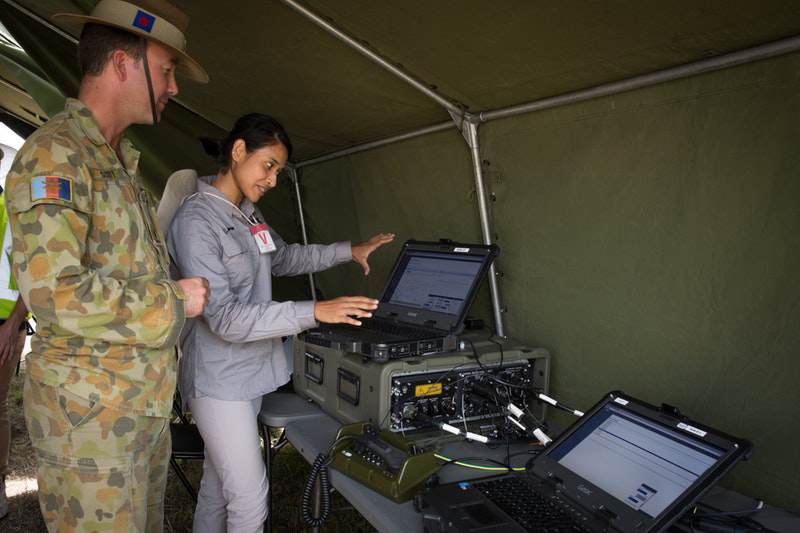 The Currawong project is delivering a next generation deployed integrated battlespace communications network solution to the Australian Defence Force (ADF).
Currawong enables secure wideband voice, data and video services over wireless and wired infrastructure between deployed forces and headquarters around the globe. Boeing Defence Australia (BDA) was awarded the prime contract in September 2015.
Since then, the BDA team, together with its ADF partners has developed and delivered the mission and support system products in 27 months, ahead of schedule and budget.
Category: Control Systems, Networks, Information Processing and Telecommunications
Winner: Balconi Smart Torch — Global Live
The Balconi Smart Torch is a portable in-field telehealth office with global coverage via internet, smartphone and two-way video conferencing. Powered by a set of included solar panels, it can be fully contained in a case small enough to be checked on to a flight as carry-on luggage.
Primarily developed for emergency trauma first responders, remote face-to-face consultation for general or mental health, and remote nursing stations, the technology provides remote and disadvantaged communities access to medical specialists globally, bringing health care to remote communities.
Category: Innovation/Research and Development
Winner: Alinta Energy Newman Battery Storage Project
The Alinta Energy Newman Battery Storage Project is one of the world's largest battery energy storage system projects. It is the first, as far as can be determined, utility-scale battery energy storage system to provide grid-forming services on a high voltage network.
Until now, the conventional thinking had been that electrical networks needed thermal generators to be online and operating to provide the required inertia to support the network. Thanks to this significant milestone in electrical engineering, that is no longer the case.
The project encompassed the development, design, construction, commissioning and testing of a 30MW/11.4MWh battery energy storage system at Alinta's Newman Power Station in the Pilbara region of Western Australia.
This capability makes it not only the largest, but the first battery energy storage system globally with the capability to support a high voltage network entirely on its own.
Category: Innovation/Research and Development
Winner: Byron Bay Railroad Company World First Solar Powered Train
Byron Bay Railroad Company has created the world's first solar-powered train, modifying an existing sixty-nine-year-old diesel locomotive, and restoring the original carriages without substantially altering their heritage value. The project was achieved with no government funding or support, and transformed the train so that it could operate by electric traction supplied from solar PV panels and batteries rather than diesel engines.
The never-before-performed feat was a challenge for the team. Carts and trolleys have run on solar power, but never a full-size train. The train is net carbon positive, with one third of the energy generated being used to run the train and the remainder exported to the grid.

Category: Energy, Water and Resources Projects
Winner: Canberra Virtual Power Plant
In 2017, more than 400 homes in the ACT were connected through Reposit Power's virtual power plant (VPP). This feat has helped put consumers back in charge of their energy use while also relieving some of the burden from utilities – especially during peak demand times.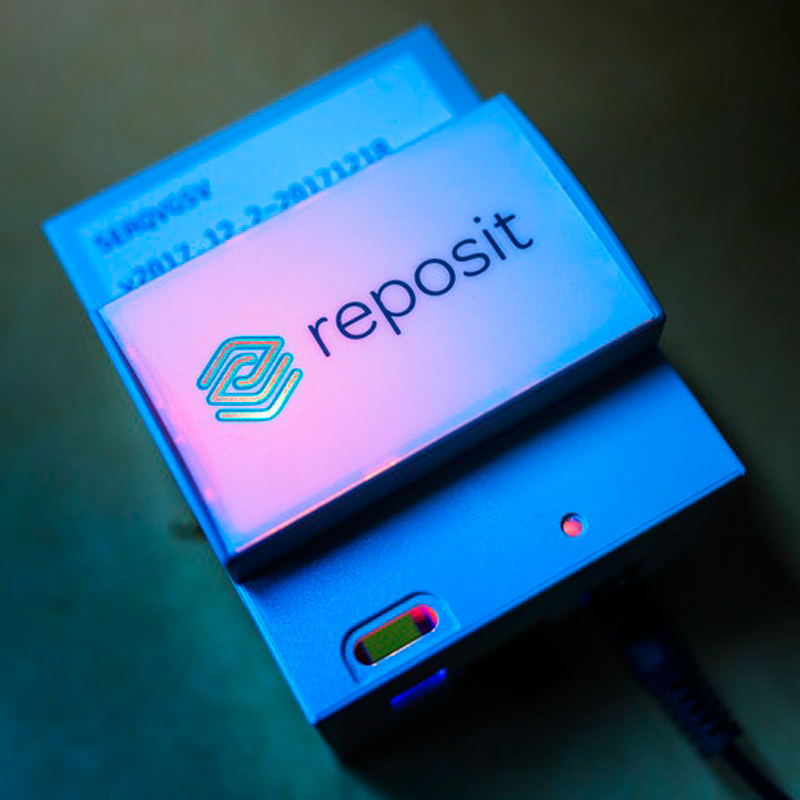 According to the project submission, this project is the largest of its kind in the world and brings together a variety of organisations and capabilities to make the service as seamless as possible. Project collaborators are energy management software provider Reposit Power, grid operator EvoEnergy, electricity retailer ActewAGL, and solar and storage installation company SolarHub.
The VPP successfully delivered in excess of 2 MW of grid support over the summer of 2017-18.
The project was designed and built locally by a team of engineers from multiple disciplines and backgrounds. According to the awards submission, it is an excellent example of how Australian engineering can set the benchmark in the clean, green energy revolution.   
The judges thought so as well, and awarded it the Sir William Hudson Award – the highest honour for a project awarded by Engineers Australia.
Engineers Australia's CEO Peter McIntyre said the awards were an important opportunity to acknowledge the significant contribution engineers and engineering make to the community.
"All nominees and winners demonstrate the best of Australia's engineering sector," he said.
"They also all share a commonality – world class, ground breaking and creative engineering innovations that benefit society."