This week saw the celebration of International Women in Engineering Day. The global event aims to highlight the amazing work done by women in the profession, and although it was marked for the first time just six years ago, engineering has benefited from the contributions of women for millennia.
Even so, the engineering profession continues to be a male-dominated one. In 2018, women made up only 14.6 per cent of engineers, and 18 per cent of the students commencing engineering courses.
These numbers are growing, albeit slowly, but history shows that women have always contributed to STEM fields, even when the forces of discrimination and institutional sexism have sought to keep them out.
To celebrate the female future of STEM, create investigated the overlooked history of women's achievements in the field, extending from some of the very first recorded accomplishments in chemistry to 20th century contributions to defence, communications, and the space race.
Florence Violet McKenzie
The first woman in Australia to graduate with a Diploma in Electrical Engineering, Florence Violet McKenzie had innovative ways to get around the restrictions placed on her by gender in the early 20th century.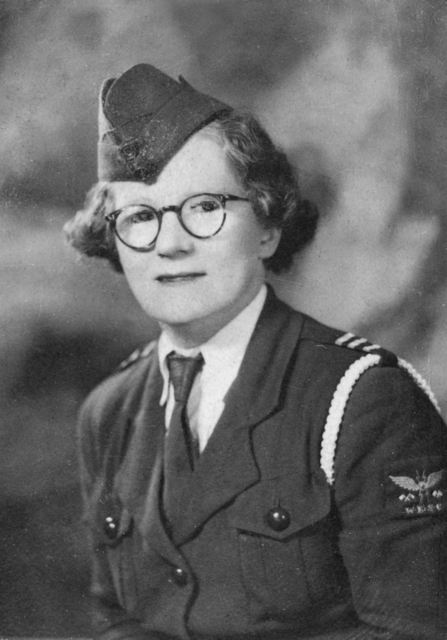 To enrol in her degree, for instance, she was required to have an apprenticeship — but nowhere would accept a woman apprentice. Undaunted, she found a solution: she started her own business, and apprenticed herself to herself, thereby meeting the school's requirements.
 A passionate advocate of the then-new technology of radio, McKenzie became the first female member of the Wireless Institute of Australia as well as the first woman in the country to be certified as a radio telegraphist.
In the 1930s, she founded the Electrical Association for Women and wrote cookbooks and children's books about working with electricity, but it was when World War II arrived that her radio knowledge paid off. Forming the Women's Emergency Signalling Corps, she trained thousands of women — and eventually men, too — to be wireless telegraphists, providing vital civilian and military support during the war.
Emily Warren Roebling
What do you do when your bridge-building husband succumbs to "caisson disease" — the name used at the time for the diving-related malady called the bends — while working on his latest project? And what about if that latest project is the world's longest suspension bridge?
If you're Emily Warren Roebling, you take over as chief engineer and oversee the completion of what would become New York's Brooklyn Bridge.
Married to Washington Roebling, the son of Brooklyn Bridge designer John Roebling, Emily was integral to completing the iconic structure after her husband had fallen ill.
Supervising construction, liaising with politicians and working with other engineers, Emily's input ensured that, even through his convalescence, Washington retained his title as chief engineer. 
Her husband may have had the title, but Emily knew the import of her contribution.
"I have more brains, common sense and know-how generally than have any two engineers, civil or uncivil!"
Later in life, she wrote to her son, saying: "I have more brains, common sense and know-how generally than have any two engineers, civil or uncivil, and but for me the Brooklyn Bridge would never have had the name Roebling in any way connected with it!" 
A plaque dedicated to the Roeblings on the bridge is more circumspect, but perhaps more candid about how overlooked Emily's contribution has been: "Back of every great work we can find the self-sacrificing devotion of a woman."
The "Hidden Figures"
The contribution of African American women to the US space race is less unheralded today, following the Hidden Figures book and subsequent 2016 movie of the same name, but their long-overlooked contribution to mid-century STEM remains remarkable. 
Working as human "computers" during the 1940s in a still-segregated National Advisory Committee for Aeronautics — which would become NASA — women like Katherine Johnson and Dorothy Vaughan struggled to advance in their careers, despite their prodigious mathematical abilities.
After the West Computers division, as it was known, was incorporated into NASA, the women used their talents in service of the new realm of space exploration. Johnson calculated the trajectory of the capsule of Alan Shepherd and John Glenn, the first American men in space, and helped plot the path of the Apollo 11 craft from the Earth to the Moon in 1969. In 2015, Johnson was awarded the Presidential Medal of Freedom.
Another West Computers alumna, Mary Jackson, would go on to become NASA's first female African American engineer, studying mathematics and physics at an all-white school to prove that she was qualified for the role. 
Specialising in wind tunnel experiments, she became an aerospace engineer in 1958 and, throughout her time at NASA, dedicated herself to helping other women and minorities advance their careers. Jackson's achievements were recognised with a posthumous Congressional Gold Medal in 2019.
In June 2020, NASA honoured her contributions by naming its headquarters in Washington DC after her.
Australia had its own human computers — women tasked with cataloguing the stars in the night sky as part of the ambitious Astrographic Catalogue project.
The largest international scientific project undertaken in the 19th century, the goal was to develop photographic charts and catalogues of the positions of stars based on accurate measurement of photographs.
Australian observatories in Sydney, Melbourne, Perth and Adelaide agreed to participate in the research and more than 70 women were recruited to work on the project. These women, including Prudence Valentine Williams who was employed at the Perth Astrographic Bureau, spent years doing complex calculations but their work largely went unrecognised.
A passionate astronomer, Williams was also outspoken about the rights of women to earn a fair wage and be treated with respect in the workplace. This included advocating on behalf of her colleagues for better pay, writing in a 1913 letter to the Director of the Observatory: "…we are quite sure that no other girls in the service engaged upon such responsible and exacting work, are so poorly paid".
Her persuasive argument led to a stepped increase in wages for the women, which effectively meant their pay doubled within a few years.
Tapputi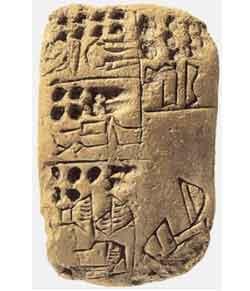 According to a Mesopotamian cuneiform tablet created around 1200 BC, Tapputi Belatekallim — the second name shows her to be in charge of running a palace — produced perfumes for Babylonian religious rituals and medicinal functions.
Her approach was one rooted in engineering principle, and the tablet contains directions for producing an ointment that made use of a still, designed to distil and filter liquid, marking the earliest reference to this equipment in human history.
The tablet makes mention of a fellow chemist working alongside Tapputi, but the script is incomplete, meaning we only know her counterpart as —ninu. The suffix of that name, however, shows that like Tapputi herself, this other Babylonian pioneer was a woman.
Hertha Ayrton
In 1880, Hertha Ayrton passed the Mathematical Tripos — an elite University of Cambridge qualification — and yet the university did not award her a degree; in its opinion, women did not qualify for their honours. Ayrton, who was born Phoebe Sarah Marks and renamed herself after an Algernon Charles Swinburne poem, would prove throughout her career how mistaken the university had been.
After Cambridge refused to recognise her work, Ayrton gained a Bachelor of Science from the University of London and set to work in the field of electric arc lighting — a powerful yet troublesome and noisy form of illumination. This would be one of her most significant contributions to electrical engineering.
Her research culminated in a number of articles on how to make the lighting more effective, such as by reducing exposure to oxygen, and she became the first woman to deliver a paper before the Institutional of Electrical Engineers. 
However, her accomplishments were not confined to electrical engineering. Ayrton acquired 26 patents across her career, including for mathematical equipment and an anti-gas fan that could be used to protect troops from the poison gas attacks of World War I. (Britain's War Office rejected her idea when she first presented it, so she began production of the device herself.) In addition, Ayrton was one of the first members of the 1919-founded Women's Engineering Society and a passionate supporter of suffragette causes.
Laura Bassi
The first recorded woman to have earned a doctorate in the sciences, Bassi was an 18th century lecturer and experimental physicist from Bologna, Italy — and an esteemed voice in the European scientific world of the time. 
Expert in the work of Isaac Newton, a keen follower of Benjamin Franklin's ideas, and supported by the patronage of a future pope, Bassi took up her lecturer's position at the University of Bologna in 1732, when she was just 21 years old. 
Despite her reputation, she struggled against an academic system that thought women should not lecture as much as men. Nevertheless, she was adept at turning the positions she was given, including acceptance into Academy of Sciences of Bologna Institute, into proper avenues for academic inquiry. 
She married fellow professor Guiseppe Veratti in 1738, and the couple pursued research into questions such as the properties of electricity and the make-up of air. In 1776, Bassi's accomplishments were recognised when she was made Chair of Experimental Physics at Bologna, a position she held until her death.