One Brisbane high-rise is showing why timber is making a comeback as a building material.
Timber has long been used in Australia for residential construction. But its use in high-rise buildings is relatively new, and many myths about it abound: that timber buildings require more maintenance, aren't fire resistant and are at risk from termites.
One high-rise building in Brisbane — 25 King Street — is busting those myths, while also earning the label of being Australia's tallest and largest engineered-timber office building.
Two types of engineered timber have been used in the high-rise: cross-laminated timber (CLT) and glue-laminated timber (glulam).
Engineering and infrastructure advisory company Aurecon is the building's anchor tenant and responsible for the structural engineering design, in collaboration with Lendlease's DesignMake, and for ecologically sustainable development, services and acoustics.
One of the main challenges of the project was getting the balance right between the different materials, since timber couldn't be used in all areas.
"In some areas you have to use other materials, so we had to use concrete, and getting that to merge together and work as one was quite a challenge," said Callum Lillywhite, Senior Structural Engineer at Aurecon and 25 King's Project Structural Engineer.
For example, the team needed to allow for the difference in how timber moves and deflects compared to concrete or steel, and to design connections to suit the movements that might occur.
"In terms of the grain of the timber — with the grain, it's quite strong in compression. However, against the grain, it's not," Lillywhite said.
As all of the timber was prefabricated off-site, penetrations in structural elements had to be locked in at an early stage.
"Other prefabrication that isn't new to the industry in Australia was also employed, such as roof steel framework and precast concrete panels," Lillywhite said.
To achieve this, the team spent more effort on the design stage of the project, working collaboratively to come up with solutions.
"Consideration of column and beam layouts allow a minimum number of large penetrations, and therefore reduce the cost of the structure," Lillywhite said.
Lendlease also employed prefabrication methods on-site for some of the timber core walls. Walls that had to be joined together were connected on the ground to form modules and then craned up as one element.
As the world shifts its focus to more sustainable living, the use of timber in high-rises is becoming more popular.
Lillywhite said the advantage of timber is not only that it is so sustainable, but also that it is lighter than concrete, which allows for smaller-sized foundations and the ability to build higher and taller in some areas.
But dealing with a relatively new product in the commercial industry also means educating subcontractors about how the material behaves and is installed.
Lillywhite said that, as with any new product on the market, there will be barriers.
"Not everyone wants to be the first, but as more and more of these buildings are built and people become more skilled in using these new timber [products], I think that [those barriers will] go away pretty quickly," he said.  
Timber trailblazer
Aurecon's Lillywhite said Europe is more advanced at using engineered timber than Australia.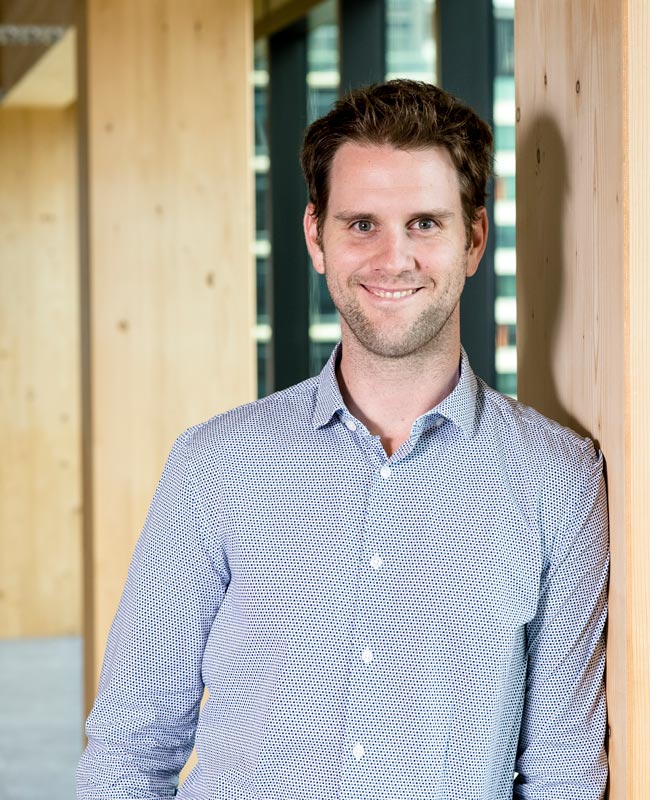 A report by the Council on Tall Buildings and Urban Habitat in 2017 also found that Europe is at the forefront of high-rise timber buildings.
"Australia in general is definitely more at the starting point of using engineered timber; we have been using it in the past but not to its full potential," Lillywhite said.
"I think it's possibly just because we've always traditionally been quite good with concrete and steel and that's what we've been using for so many years now."
This article originally appeared as "Out of the woods" in the May 2019 issue of create magazine.