A blend of engineering expertise and military training has bagged aerospace engineer Stephen Bornstein a role in the race to design the next generation of army drones.
Bornstein, founder and CEO of Cyborg Dynamics, has been tapped to act as the technical lead for NSW-based engineering startup JAR Aerospace. The company is one of three Australian industry partners contracted by the Australian Army and Defence Innovation Hub to undertake the first phase of design for its next generation small unmanned aerial systems (UAS).
Bornstein first became involved in the project when JAR identified the need for a technical specialist with a background in UAS, as well as systems engineering, leadership and defence knowledge.
With two years as an Army Reserve Platoon Commander, engineering experience at Airbus and New Zealand space startup RocketLab, and a Young Professional Engineer of the Year Award under his belt, Bornstein fit the bill.
"My skill set was highly tailored to a project like this one," Bornstein explained.
Rapid development
The two other contractors are Victorian defence contractor SYPAQ Systems and the University of Sydney. JAR, SYPAQ and University of Sydney have been awarded contracts worth $275,000, $258,000 and $249,000 respectively.
Each contractor will work to research and develop a design for a small UAS to replace the Army's WASP AE in the next decade, and provide soldiers with upgraded capabilities for intelligence, surveillance and reconnaissance tasks in the field.
"Ensuring our Defence Force personnel have the most up-to-date, cutting-edge technology supports them in their mission to defend Australia and its interests," said Minister for Defence Industry Christopher Pyne.
The Defence Innovation Hub will select one or more of the contractors to move on to the next stage: the rapid development of a working prototype by the end of the year.
Following this stage, contractors will be selected to move on to manufacture and supply a fleet of around 100 drones to the Army, Bornstein said.
Designing for the user experience
According to Bornstein, he will tackle the Army drone project by identifying emerging technology that is the best possible fit for the end-users' needs. He described this as a "best-end against the middle" approach to R&D, as opposed to highly structured top-down (contract driven) or bottom-up (research driven) models.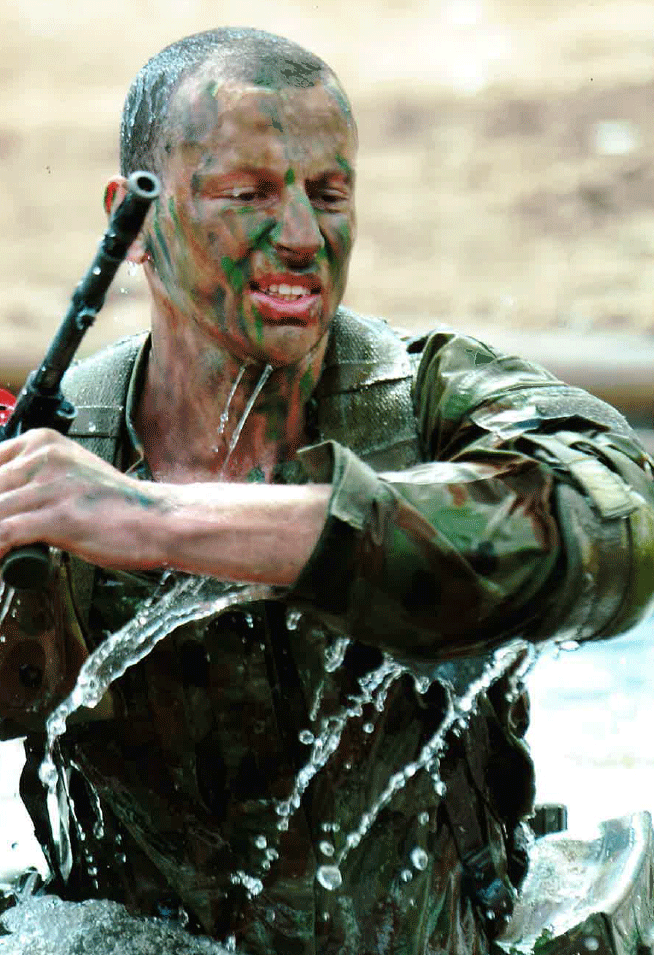 "From a systems engineering perspective, I have found this approach is best. SpaceX uses it heavily for pushing the envelope in their launch vehicles. It allows us to make trade-offs at the lower level to meet the higher-level specification," Bornstein said.
He identified other challenges including ensuring the design is reliable enough for use in the field, and keeping costs low enough for potential international export of the design in the future.
Although he was unable to discuss specifics, Bornstein said the design he was working on would exceed the capabilities of the WASP AE drone. According to the manufacturer's website, that drone has a range of 5 km, can stay in the air for up to 50 minutes and weighs 1.3 kilos.
Bornstein also confirmed that JAR Aerospace's design would have both hover and forward flight capability.
Developing local capability
The next-generation drone project is the second tranche of the government's strategy to provide soldiers with UAS capability, with an emphasis on developing local industry.
"Defence will work closely with Australian industry through the Centre for Defence Industry Capability to maximise opportunities for local companies to get involved in this important project," Pyne said.
This follows on from the first tranche: the Army's purchase of a fleet of US developed WASP AE drones last year to allow soldiers to "see over the hill, around the corner and down the road", according to Defence Minister Marise Payne.
Australian soldiers have previously used Skylark drones in operations in Afghanistan and Iraq, Payne said. The Australian Defence Force also uses Chinese-designed DJI Phantom drones, but they have been relegated to unclassified missions due to concerns about cybersecurity.
According to Payne, a significant chunk of the $101 million first phase investment in the WASP drones will also be spent locally.
"Importantly, a significant proportion of this investment will remain in Australia, with local industry content valued at approximately $11 million for acquisition, plus up to $4 million each year for sustainment," Payne said.