For reform of the building industry to be effective in protecting the public, and efficient for the professionals working within the sector, it requires input and support from a range of experts.
The cracks that appeared in Sydney's Opal Tower apartment building in December 2018 have come to symbolise an entire industry in dire need of reform.
The urgency was emphasised in the publication of the landmark Building Confidence report by Peter Shergold and Bronwyn Weir in April that year, but the widespread loss of public confidence – and an ensuing professional indemnity insurance crisis – have placed reform high on the national agenda.
For reform of the building industry to be effective in protecting the public, and efficient for the professionals working within the sector, it requires input and support from a range of experts.
Here are some of the ways Engineers Australia has been working with members and the broader building industry to ensure that reforms meet these objectives.
Compulsory registration for all
Engineers Australia has been advocating for a national engineering registration scheme to be legislated for the past two decades. Such a scheme has been in place in Queensland for 90 years, Victoria's Professional Engineers Registration Bill 2019 was legislated in August this year and momentum for a registration scheme in NSW has been building in recent moments.
In lieu of mandatory registration in all states and territories, Engineers Australia introduced the voluntary National Engineering Register (NER) in 2015, which sets a uniform national benchmark of professionalism across engineering practice.
The NER has been successful in helping the public identify skilled and ethical practitioners. It also presents a solid model for governments to adopt when developing a registration scheme, as outlined in Recommendation 1 of the Shergold Weir report.
However, Jonathan Russell, National Manager, Public Affairs Engineers Australia, said its voluntary nature presents limitations.
"If we remove practitioners from our register, there's nothing legally to stop them continuing to operate in exactly the same way," he said.
"With a statutory scheme, the sanction matters because you can either force them to work under supervision or a remedial process or remove them from the system entirely. That's why we'll continue to advocate for a compulsory engineering registration."
Addressing the insurance crisis
Loss of confidence in the building industry has led to the soaring cost of insurance. It has also caused many insurers to abandon the Australian market for professional indemnity (PI) insurance, which provides cover against legal costs and claims. Cladding-related exclusions have also left certifiers exposed, adding to the PI crisis.
The NSW Government recently stepped in to temporarily allow certifiers to keep practising without cover. In June, the Victorian Government confirmed it would underwrite professional indemnity for building industry consultants only as a last resort.
"Along with the public, insurers need to be able to rebuild their confidence in the industry," Russell said.
"Our advocacy work in this area is tied closely to our promotion of a national registration scheme. If the overall quality of buildings is lifted with the most qualified people working on them, this will lead to less insurance claims.
"Engineers Australia is pushing for building industry reforms based on the findings of the Shergold Weir report.
"We see the recommendation of the report as going a long way in solving the ills of the industry and this includes the current PI crisis."
Managing combustible cladding
Engineers Australia and the Society of Fire Safety have been working on a series of national practice guides. The first of six guides to be published focuses on the management of combustible cladding on existing buildings.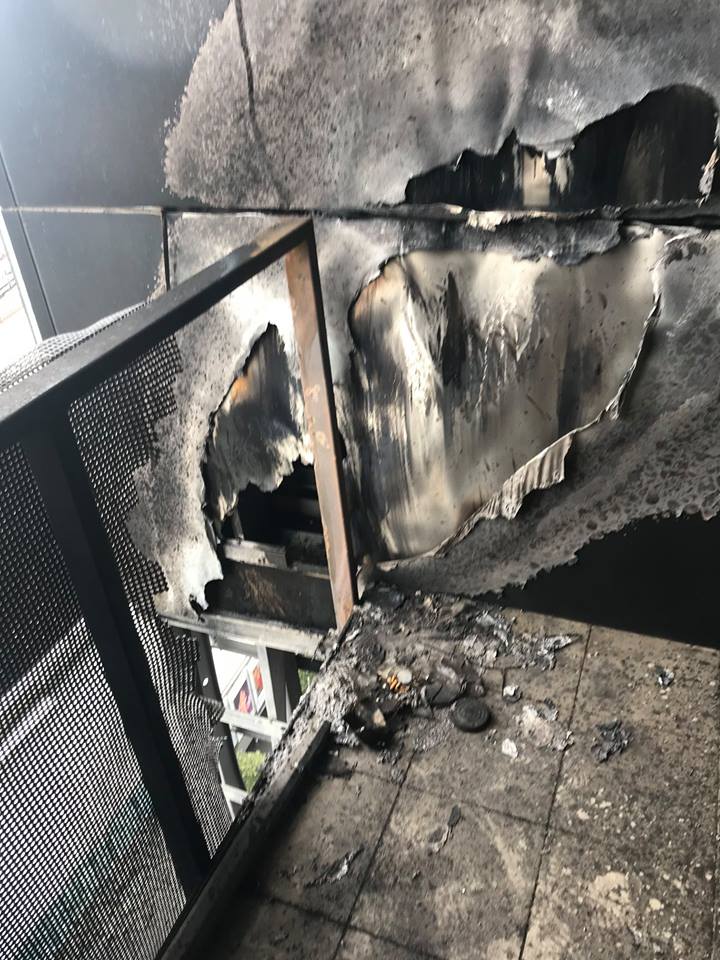 "Our members voted on the guides, so they are well supported in the industry," said Jonathan Barnett, Chair of the Engineers Australia Society of Fire Safety and Managing Director of specialist fire engineering firm Basic Expert.
"They outline best practice that has been vetted by the entire membership. The cladding practice guideline was prioritised as a matter of urgency. Engineers have stepped in because we've recognised the regulatory failure."
Barnett said the practice guidelines will also assist Engineers Australia members in navigating the PI insurance crisis.
Building best practice
Peter Gow, former West Australia Building Commissioner, has been providing consultation to the Australian Building Codes Board on updates the National Construction Code (NCC). He is also a member of the Professional Standards Committee at Engineers Australia and part of an Engineers Australia working group that is developing a code of conduct for building engineers, which covers issues such as oversight and independent checking of complex work.
"We're putting forward a framework for how engineers working in the building industry can arrange their work and interface with the building regulatory system, to ensure they're doing the right thing and they don't get caught with some of the problems that we've seen in buildings, such as [combustible] cladding and faulty apartment towers," Gow said.
Gow explained the working party is looking at ways to ensure better supervision of building processes.
"This may be through an Engineer of Record, or someone who can keep an eye on the whole project, and say the whole system is working properly," he said.
The group is also determining the best way to avoid mistakes.
"Humans make mistakes," Gow said.
"For multi-story buildings or building that have got lots of people in them, there should be a mandatory independent [engineering] check, done by somebody who's appointed by the regulator.
Gow added that while building has become more complicated, the industry is also more fragmented.
"There's not an overall control of the quality and the installations. That's starting to bounce back and we've seen that with some of the issues that have hit the public arena."
Supporting the ABCB
Engineers Australia is also is working closely with the Australian Building Codes Board (ABCB) to support its work on building industry reform.
"What we are working on is extremely complex," said Neil Savery, General Manager ABCB, which has been charged with coordinating the BMF's Shergold & Weir report recommendations.
"There are so many moving parts in terms of the roles and responsibilities of different practitioners, the fire authorities, the local governments, the state regulators."
Buildings are also becoming more complex – and taller. The higher they soar, the more multifaceted the systems they require. This issue will be addressed in a proposed amendment to the National Construction Code 2019, which aims to create a definition of a complex building.
"Without this definition, we would not be able to action certain future regulatory changes relating to the Building Confidence Report," Savery said.
Savery added that the definition of a complex building would come in the form of a framework to enable states and territories to identify complexity and apply additional levels of responsibility or oversight.
"If this new framework comes to pass, if may actually make the management of this complexity much simpler," Savery said.
"At the moment, we are operating under a set of systems that were designed in the 1990s. How do we now bring those systems into the 21st century?"
A source of education
The ABCB has also been directed by the BMF to develop an enhanced education program that responds to Recommendations 2 and 3 of the Shergold and Weir report. These recommendations focus on the creation of national curriculum for practitioners who operate in the building environment, as well as continuing professional development units for practitioners such as engineers.
"We've been working very closely with Engineers Australia's education arm," Savery said.
Engineering Education Australia works in collaboration with Engineers Australia and leading experts in education and industry to help engineers maintain their professional standards.
Alexandra Sparvell, General Manager of Engineering Education Australia, said its work with the ABCB might include the development of new NCC training programs to help engineers navigate the new edition of the Code.
"Engineering Education Australia has a number of learning designers and education professionals who are ready to assist and provide any support or input that ABCB has requires," she said.
"We've made it clear that their work will be a priority for us."
Engineers Australia is committed to building reform and will continue to work with members and the broader sector to help build a better industry.