SpaceX plans to put more than 1000 small satellites in orbit in 2020 for its Starlink network, and Australia has an eye on the market. create caught up with space engineer Julia Mitchell about the potential for Australian-made hardware to claim a market share.
With the Starlink constellation, Musk's company SpaceX has the lofty aim of providing fast, reliable internet to remote and regional communities and across the world's oceans, where coverage is currently patchy or prohibitively expensive.
In May, they launched their first 60 SmallSats, which weigh about 227 kg each, and have plans to quickly expand, with between two and six launches this year. In 2020, they have announced plans to ramp up to 24 Starlink launches, in addition to their customer-funded launches of Falcon 9 and Falcon Heavy rockets.
If each launch deploys 60 satellites, this translates to 1440 payloads next year, in addition to those launched this year, which could be up to 360 if six launches are achieved.
Australia also has plans to make use of SmallSat technology. Last week, the ACT State Government commissioned Canberra startup Skykraft to design and build 200 SmallSats that will be used for global air traffic management.
According to Julia Mitchell, who this year took on the role of Senior Spacecraft Systems Engineer at Sitael Australia, there is also potential for Australian-built SmallSats to enter the global market.
"We're hoping to find some customers who we can bring Australian-built spacecraft to," she added.
Bigger than CubeSats
Mitchell, who is also a corresponding member of the Engineers Australia National Committee for Space Engineering, explained that SmallSats are typically between 50 to 300 kg. This is bigger than CubeSats, such as those launched last year by Adelaide-based Fleet Space Technologies for their Industrial Internet of Things (IIoT) backhaul network.
Mitchell said most Australian-built CubeSats weighed up to 24 kg.
For comparison, Mitchell said SmallSats ranged from the size of a carton of beer to a fridge, while CubeSats were usually around the size of a printer that people might use at home, or smaller.
"You also get a fair bit more functionality than you would on a CubeSat [with a SmallSat]," she added.
Near miss
Early this month, the European Space Agency (ESA) fired the thrusters on its Aeolus satellite to avoid a potential collision with a Starlink SmallSat. This is the first time the ESA has needed to take this measure to avoid colliding with one of the growing number of communication satellite constellations.
When asked to comment on the increased possibility of collisions as the number of mega-constellations grows, Mitchell said she's had the same query six times in the past two months.
"It's actually a very common concern," she added.
Mitchell said the majority of satellite operators adhere to international regulations and provide details to the bodies tracking space hardware, which allows collisions to be predicted and avoided. But she said problems could emerge as the number of satellites continues to expand.
"Particularly if you are getting satellites up there that are not built to the typical reliability standards of really large spacecraft," she explained.
Large satellites and SmallSats such as the Starlink craft have propulsion systems to allow them to manoeuvre if needed, but Mitchell said CubeSats relied on a suite of sensors to change orbit, and couldn't move around as easily.
"However, I think launch vehicle providers would be looking very carefully at trajectories that minimise any possible overlaps with existing orbiting spacecraft," she added.
Mitchell believes the need to improve space situational awareness to keep tabs on the ever-increasing number of spacecraft could present opportunities for local industry.
"Australia is very good at that and I think can definitely play a role going forward," she said.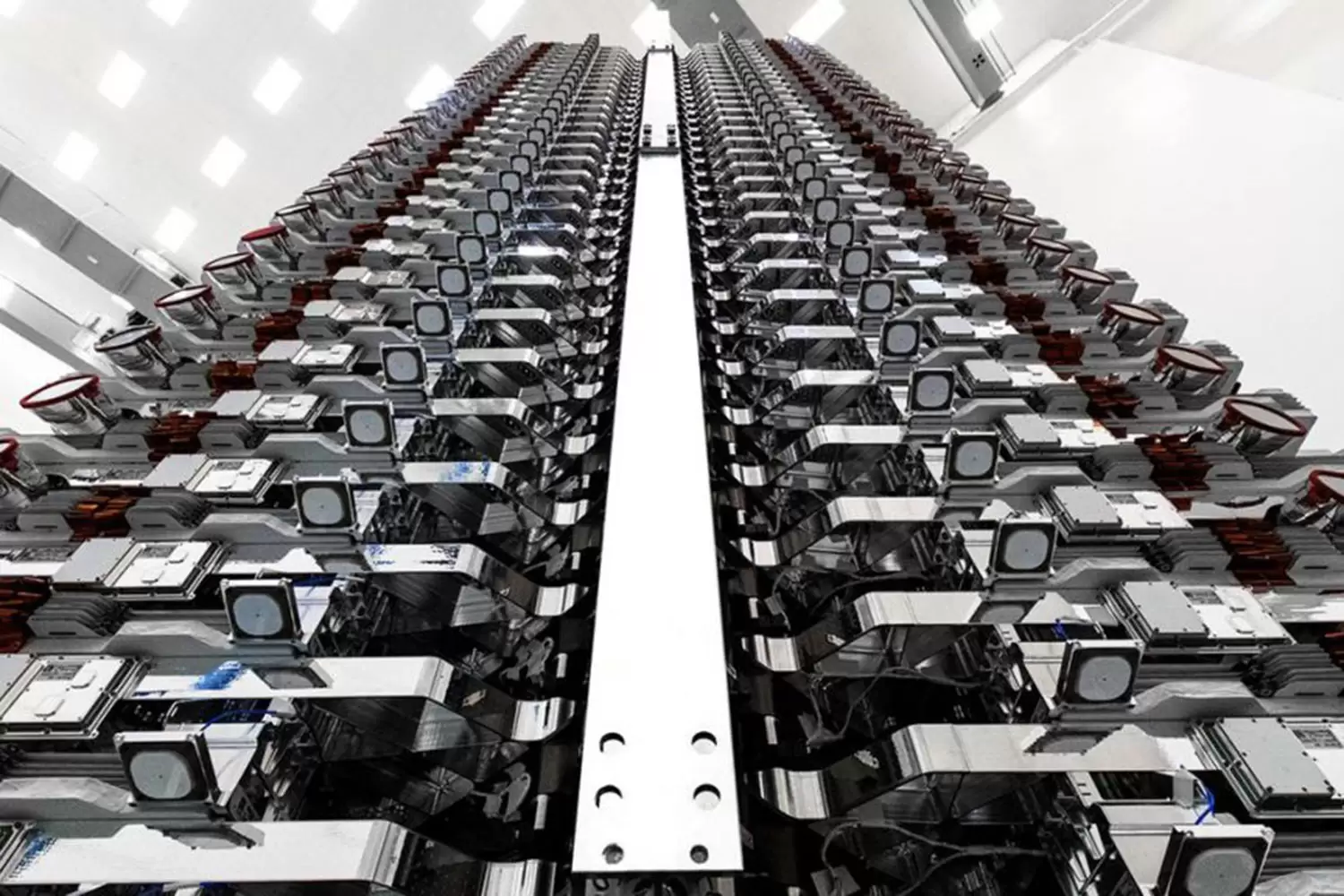 Australian outlook
Australia is well-placed to carve a niche in the current SmallSat boom, with the Federal Government funding a Cooperative Research Centre for Smart Satellite Technologies and Analytics (SmartSat CRC) to the tune of $55 million in April.
This seven-year grant is in addition to around $245 million of industry funding from companies including Nova Systems, Thales, BAE, Airbus and FrontierSI.
The SmartSat CRC is based at the University of South Australia, and boasts almost 100 partners and national and global collaborators including the Australian Space Agency and Department of Defence.
Mitchell hopes that the CRC will help coordinate the nation's space research, as well as encouraging collaborations between universities and industry.
"There could be some dedicated Australian projects with a variety of academia and industry working together," she said.
Previous collaborations have led to spin-off companies such as Skykraft, which emerged from the University of NSW, Canberra.
Possible initiatives could be launching spacecraft to demonstrate space capability and inspire the next generation of space engineers and the general public. Other ideas discussed at the CSIRO Space 2.0 workshop in August included moon mining, a lunar communications relay and using the weather in space to improve forecasting on Earth.
But Mitchell emphasised that the CRC's partnerships would ultimately set the agenda.
"What it really comes down to is what the partners want, because the CRC focuses on areas of interest for its partners," she said.