Following a series of high-profile air disasters, an Australian aeronautical researcher decided data would make flying less risky.
The De Havilland Comet sent commercial aviation into a spin when it was introduced in 1952.
Its jet engines were quieter and more powerful than its piston-engined propeller cousins, and its speed meant it could cut flight times almost in half.
The cabin itself was far more comfortable, not only thanks to the reduced noise and vibrations, but also because it was pressurised and air conditioned. The aircraft was able to fly far above the weather, rather than through it.
By any measure, the Comet, and what it made possible, was a great leap forward.
In that first year 28,000 passengers took to the skies, and orders for the aircraft poured in from around the globe.
But in 1953, disaster struck the aircraft maker, and three accidents occurred.
The first was during take-off and nobody was killed. The second left no survivors. The third crashed, once again, on take-off.
Then, in 1954, a Comet plunged into the sea off the coast of Italy and, finally, all Comets around the globe were grounded.
The greatest problem for the manufacturer of the aircraft was that investigators had little evidence showing what should be done to prevent similar incidents.
At the time, research scientist David Warren, who worked at Aeronautical Research Laboratories within the Defence Science and Technology Organisation in Melbourne, published a report titled A Device for Assisting Investigation into Aircraft Accidents.
He would complete an early prototype of this 'flight memory unit' in 1956.
High-wire act
A few years later, a fireproof and shockproof prototype, nicknamed 'the red egg' because of its shape and colour, was fully flight-ready.
This early version of the device that would become known as the 'black box' was able to record up to four hours of voice and instrument data.
"They put it in the tail of the plane because it would have greater chances of survival," said Associate Professor Matthew Joordens, a mechatronics engineer from Deakin University's School of Engineering.
"One of the interesting things is the very first black box recorded on to wire, which makes sense. If you think about it, the only magnetic recording medium at that time was tape, and tape doesn't tend to survive in a stressful environment. So they magnetically recorded on to a thin piece of wire instead. That was stronger. Later on, they went to metal foil."
Plenty of other engineering challenges were tossed up in the development of a flight recorder. First there was the heat.
"It has to be able to withstand 1000 degrees for around one hour," said Joordens.
"Structurally it also has to be able to handle a force of 1000 Gs. It has to be incredibly strong but still practical, meaning there is likely an upper weight limit. So immediately, with a weight versus strength trade-off, you've got a conflicting set of requirements. Then there is cost, and there is power. What are the power requirements? How long must the battery last?"
Packing it in
A black box flight recorder, in its relatively small frame, seems to pack just about every engineering challenge known to man.
It's about complex electronics but massive durability, it demands the ability to withstand enormous temperature variations while providing reliable, 30-day battery life to keep the transmitter operating after a crash. Then it requires the recording of as much vital data as possible in a body that can withstand unimaginable forces and heat.
"In terms of materials, the original flight recorders would have been made from steel," Joordens said.
"These days they'd use alloys and flame-retardant materials. Most mechanical engineers would likely be able to build the structure; you don't need an aeronautical specialist. Then somebody with good electronic knowledge could look after the instrumentation."
While the first black box could record only up to four hours of data, today's technology means that modern flight recorders can retain almost endless amounts.
"They moved from wire and foil to hard disk drives, which were easily scratched and ruined and therefore have a problem with survivability, to now using solid state drives with no moving parts," he said.
"They survive a lot better and can record terabytes of information."
Mandatory carry-on
Research scientist David Warren's flight recorder was originally rejected by airlines. Some in Australia even said it was an invasion of pilots' privacy.
But in 1960, after TAA Flight 538 from Brisbane to Mackay crashed into the ocean on approach to Mackay Airport, killing all 29 passengers and crew on board the Fokker Friendship, the government changed its tune.
When the Board of Accident Inquiry was unable to ascertain an exact cause of the accident, it was mandated that all commercial aircraft must carry a cockpit voice recorder.
Australia was the first nation in the world to make black boxes compulsory. Other countries soon followed suit.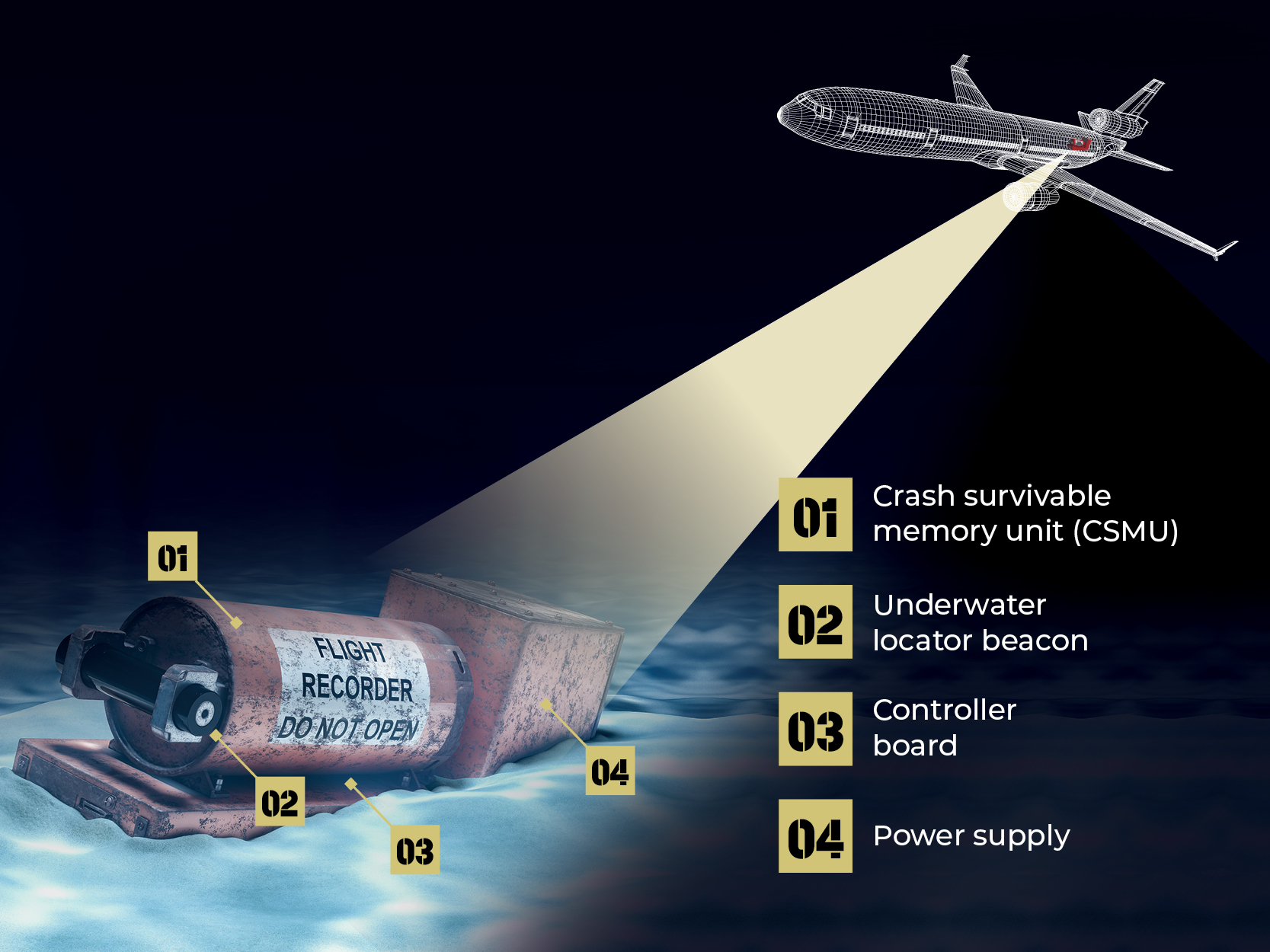 This article originally appeared as "Safe travels" in the June 2019 issue of create magazine.