Breakthroughs ranging from streamlined solar cell production to synthetic skin were among those recognised in the 2019 Australian Academy of Technology and Engineering Awards.
Federal Industry, Science and Technology Minister Karen Andrews presented the awards in Sydney on 13 June. According to Academy President Professor Hugh Bradlow, the winners have made a "tremendous contribution" to solving some of the complex problems the nation is facing.
"More than ever, we need knowledge creation, technology and innovation that can be harnessed to drive commercialisation and economic and social benefit," he said.
Streamlined solar
Two physicists from the School of Photovoltaic and Renewable Energy Engineering at the University of New South Wales (UNSW) bagged the Clunies Ross Innovation Award for pioneering photoluminescence imaging technology, which identifies defects in solar cells in less than a second.
This was a huge saving on previous inspection techniques, which took several hours to find flaws.
"We are the leader in material and device inspection solutions used to design and produce virtually every solar module in the world," said Professor Thorsten Trupke, who shared the award with Associate Adjunct Professor Robert Bardos.
Trupke and Bardos founded spin-off company BT Imaging to commercialise their technology. According to a UNSW statement, they now supply many global solar cell manufacturers, including the five largest in the industry.
This year's win adds another gong to the two Clunies Ross Awards won by fellow UNSW solar researchers Professor Martin Green (1994) and Professor Stuart Wenham (2008).
Golden skin
The Clunies Ross Knowledge Commercialisation Award went to Professor Tony Weiss from University of Sydney for the multi-million-dollar success of his synthetic skin, which can be used to treat scars and wounds.
Weiss developed his technology from the two biological compounds that give skin its elasticity – tropoelastin and elastin. The company he founded to take his invention to market was acquired by multinational biopharmaceutical company Allergan last year for US$260 million (AU$372 million).
According to Weiss, the commercialisation of this technology has been a "big win" for collaboration between the university sector, industry, commercial backers and the Australian economy.
Biochemist Dr Jane Oppenheim was also honoured for her services to skincare. Oppenheim won the Clunies Ross Entrepreneur of the Year Award for her work with Ego Pharmaceuticals, which has provided significant local employment in its Victorian manufacturing plant. The company manufactures scientifically derived products to treat skin conditions such as eczema (including the well-known QV Skincare brand).
AI to improve autonomous driving
Also recognised was engineer Professor Michael Milford from Queensland University of Technology, who won the Batterham Medal for his interdisciplinary research at the Australian Centre for Robotic Vision.
Milford is currently working with the Queensland Department of Transport and Main Roads and iMOVE Co-operative Research Centre to put AI to work to help autonomous vehicles improve their driving using infrastructure such as street signs and lane markings.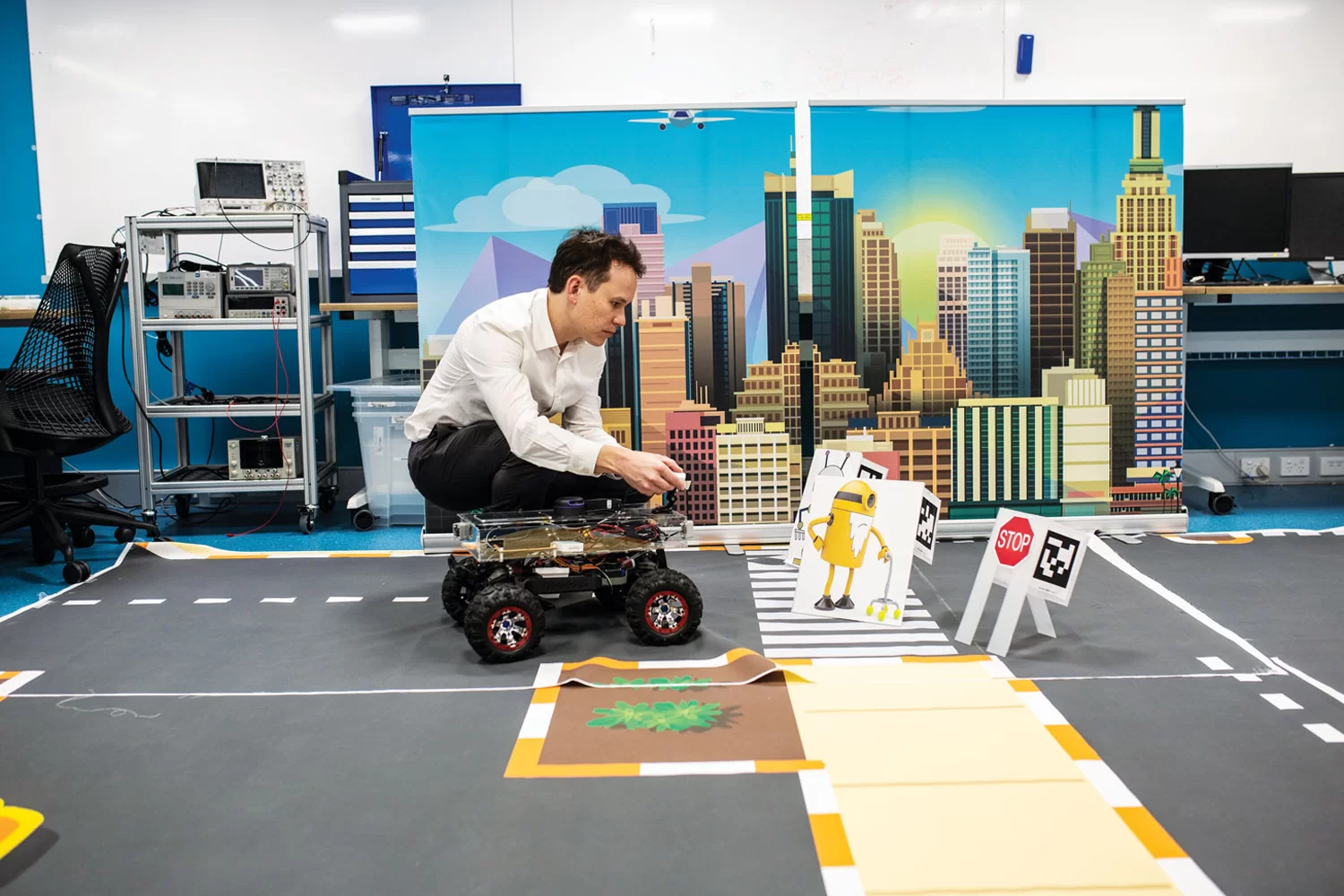 "The big problem that faces autonomous vehicles right now is that at the moment they don't drive as well as humans in all possible conditions," Milford explained.
Milford will test out the AI system on a 1200 km road trip through south-east Queensland.