Iconic building design, hydroelectric power and ambitious railway projects have put Australian and New Zealand engineering on the map.
Australia and New Zealand are filled with old and new engineering marvels, but not all of them get noticed internationally.
To celebrate its 200th anniversary, the Institution of Civil Engineers (ICE) asked members to nominate their top civil engineering projects from around the globe. Here are some from this corner of the world that grabbed people's attention and made the organisation's list of the top projects.
Sydney Opera House
Opened in 1973, the Sydney Opera House is one of the world's most famous buildings thanks in part to its distinct profile. The 'sails' were a particularly challenging part of the building's construction.
It took the design team four years to find a practical solution to construct them. After exploring several options, they decided on a series of arches formed from pre-cast concrete ribs designed as if they were segments of the same sphere. To save time and money, the shells were manufactured onsite in a purpose-built factory. By the project's end, the factory turned out 2400 precast concrete ribs and 4000 roof panels.
All told, the Sydney Opera House took more than a decade to complete and is now a Sydney icon. It was listed as a UNESCO world heritage site in 2007.
Auckland Harbour Bridge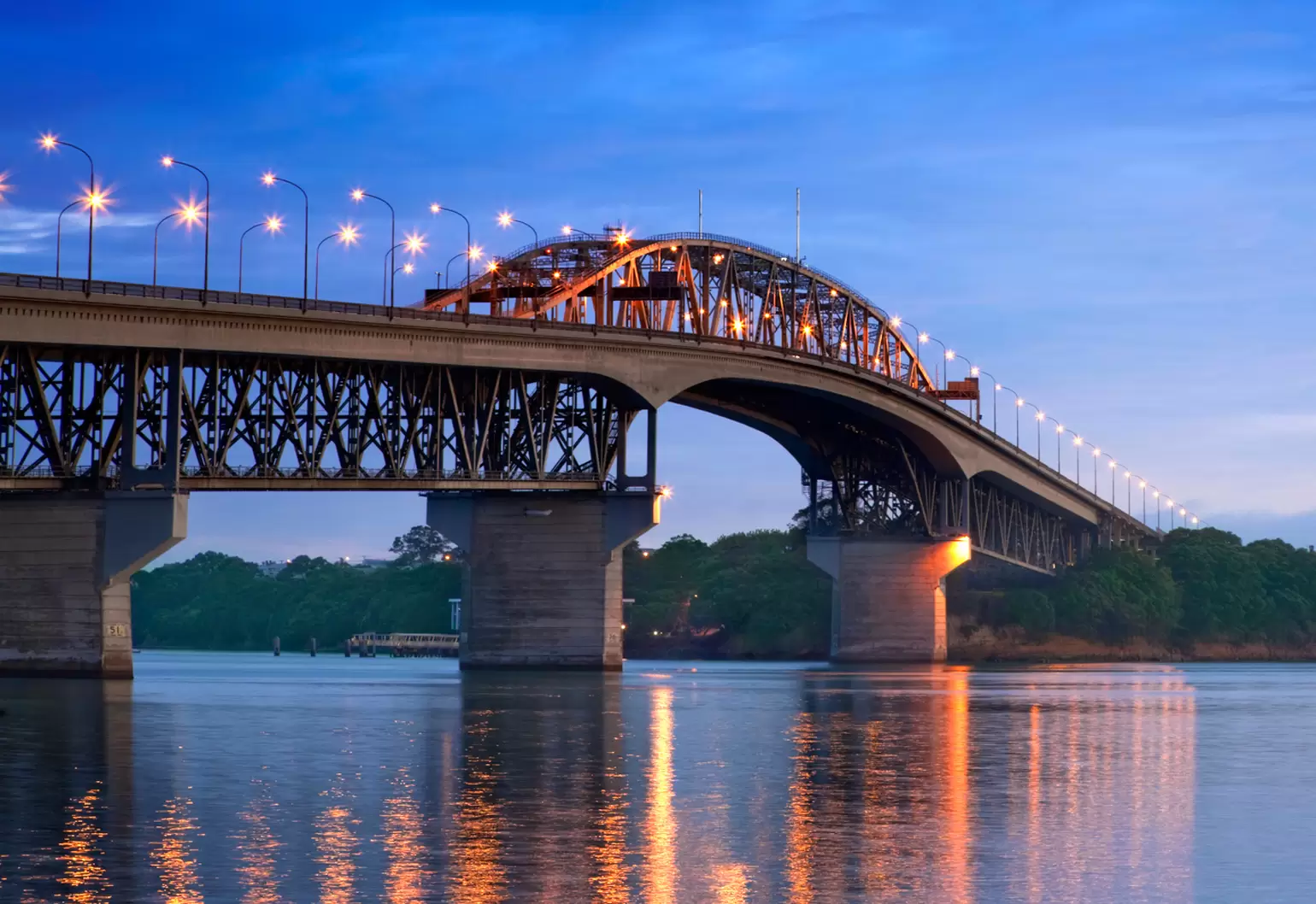 The 1020 m long bridge is the second-longest road bridge in New Zealand. It was opened in 1959 and by 1965 10 million vehicles a year were making trips across it.
Many elements of the bridge were pre-assembled to save time and reduce logistical issues. Large steel girder sections for the bridge were partially pre-assembled onshore and then floated into place on construction barges.
The bridge underwent several renovations over the years, including an expansion in 1969 that doubled its width from four to eight lanes. This was done using 'clip on' box girder extensions. A sky path for pedestrians and cyclists was approved in 2016, but is yet to be constructed.
Today, the Auckland Harbour Bridge is a critical transport link and is credited with opening the area for expansion and economic development.
New Zealand hydroelectric network
New Zealand's investment in hydroelectric power began more than 100 years ago, when the country's government built its first hydropower plant – a small 100 kW generator at Okere Falls, near Rotorua, in 1901. Now, hydropower supplies more than half of New Zealand's energy needs.
The first major hydropower plant came in 1914, when the Lake Coleridge scheme was opened. Since then, more than 100 hydropower plants have been built. The largest is the Manapouri plant, which required engineers to dig out nearly 1.4 million tonnes of hard rock to build the machine hall and a 10 km tailrace tunnel.
Snowy Mountains scheme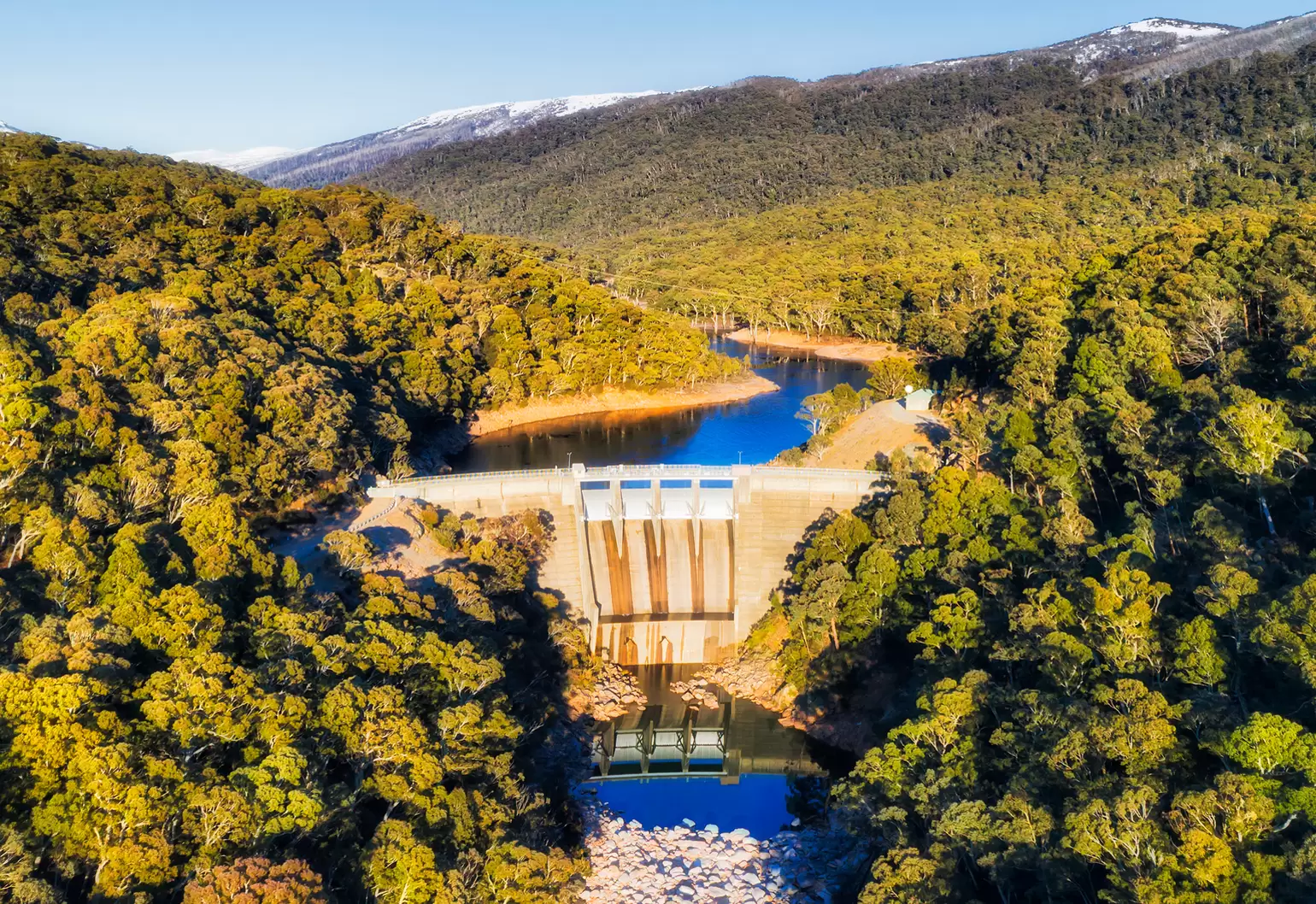 Nestled in the Snowy Mountains of eastern Australia lies what many consider to be the country's largest engineering project. Built between 1949 and 1974, the Snowy Mountains hydro scheme comprises 16 dams, seven power stations, two pumping stations and 225 km of tunnels, pipelines and aqueducts.
The Snowy Mountain scheme was an important part of Australia's post-World War II economic and social recovery. It was the biggest public works engineering project undertaken in Australia, employing more than 100,000 people from more than 30 countries.
Currently, the scheme provides about 30 per cent of the renewable energy available to Australia's east coast, and provides water for irrigated farming in New South Wales and Victoria.
The project has accumulated many accolades over the years, including being rated as one of the civil engineering wonders of the modern world by the American Society of Civil Engineers. It was also added to Australia's National Heritage list in 2016.
Sydney metro
The Sydney Metro project, once complete, will comprise almost 70 km of fully automated railway lines crisscrossing under the streets of Sydney connected via 31 stations.
Stage 1 of the project is set to open in 2019. Stage 2, set to open in 2024, will be an expansion of Stage 1 and will include a line under Sydney Harbour. The project will also include twin tunnels, which at 15.5 km long will be the longest in Australia.
The project is employing five tunnel boring machines (TBMs), one of which is a 120 m-long behemoth weighing 900 tonnes specially designed to dig under the harbour.
The new metro has a target capacity of 40,000 passengers an hour – almost double the current capacity of Sydney's system.
Ultra-fast broadband rollout, New Zealand
The project had one goal: give everyone in New Zealand the fastest possible broadband. Now, seven years down the track, the Ultra-Fast Broadband (UFB) initiative is close to achieving that.
The NZ$1.78 billion project is working to bring fibre network internet access to 87 per cent of the county's population by 2022.
A key target of the rollout is to connect remote and rural communities. So far, the Rural Broadband Initiative (RBI) – part of the UFB program – has been able to connect 300,000 rural households and businesses. Engineers have upgraded 1200 connection hubs to improve fixed line broadband, as well as building 150 new rural phone masts and upgrading 400 existing ones.
A third arm of the project, the Mobile Black Spot Fund (MBSF), is working to improve mobile coverage along state highways and at popular tourist destinations.
By the time the rollout is completed, UFB organisers predict it will place New Zealand in the top five OECD countries for fibre-optic access and use.
Adelaide to Darwin railway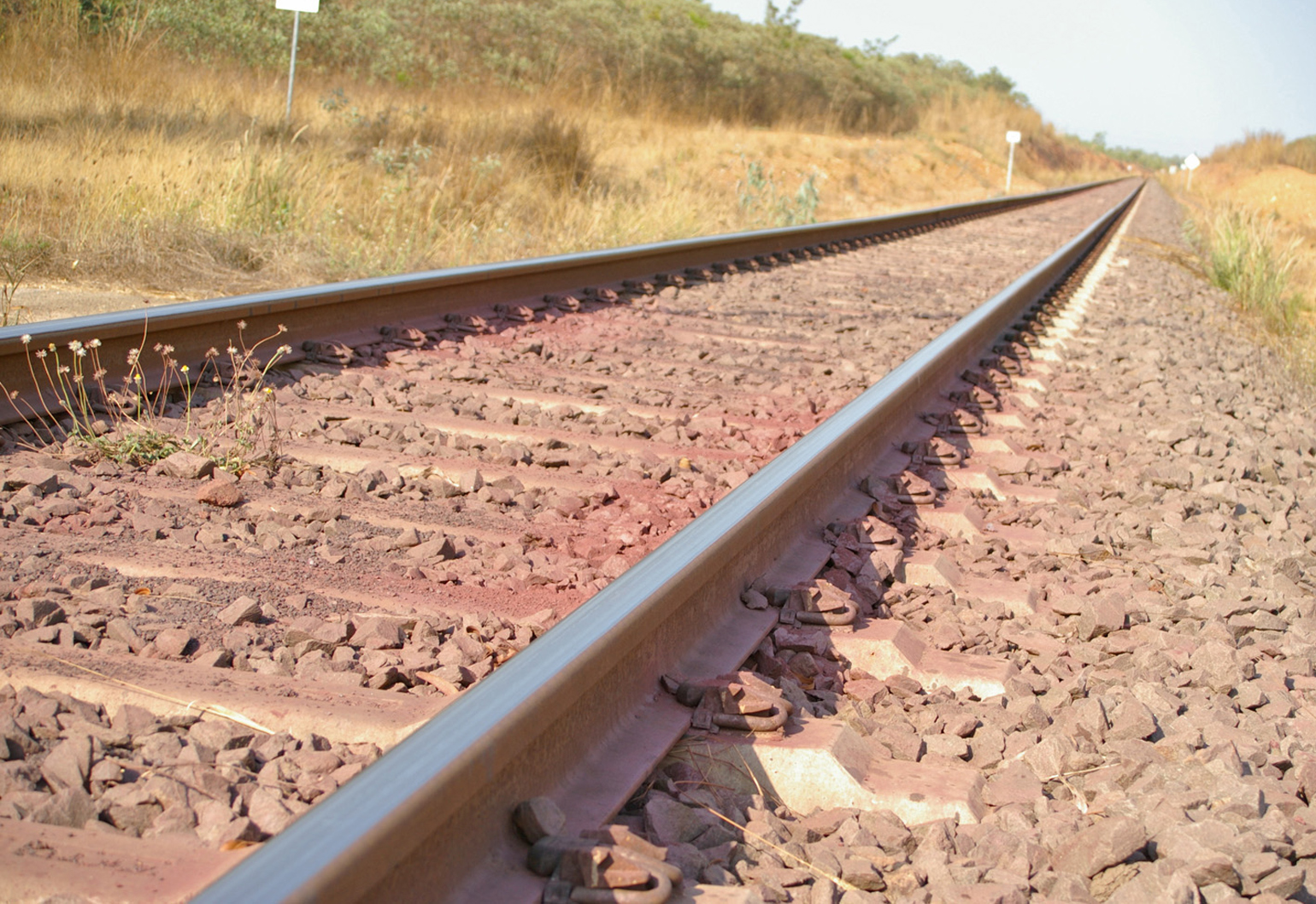 This 2979 km trans-continental railway cuts right through Australia's red centre to connect two cities on opposite coasts. If it sounds like a difficult project to complete, it was – construction began in 1878 and wasn't completed until 2004.
From the beginning, financial and political difficulties caused the railway to be constructed in fits and starts. From 1878 to 1911, the railway only extended to the small town of Oodnadatta until it was extended to Alice Springs in 1929. It wasn't until 1970 that talk started again of extending the line further north to Darwin, and then another 20 years before work began on the final portion of the rail line.
Engineers and developers had to battle against difficult terrain and extreme temperatures, which led to some innovations. The line used pressed steel sleepers for the track – the first of their type to be used in Australia. Engineers also had to find materials that could withstand the searing heat and strong sun of the outback.
The first train travelled from Alice Springs to Darwin in 2004. Since then, roughly 500,000 people have taken the 54-hour, 2979 km journey from Adelaide to Darwin. The line has also transported more than 10 million tonnes of minerals and other freight.
What do you think should be on this list? Let us know in the comments!