Indigenous knowledge and cutting-edge science have combined to give birth to a uniquely Australian venture. Trioda Wilingi — a University of Queensland and UniQuest spin out company — is developing medical gels using spinifex grass nanofibres that will last longer, be easier to inject and may be safer than current medical gel products.
In 2008, the Dugalunji Aboriginal Corporation — now Bulugudu Ltd — and the University of Queensland were awarded an Australian Research Council Discovery Grant to explore the Aboriginal and Western scientific knowledge of spinifex grasses. 
The knowledge and research generated relied on the traditional knowledge shared by the Indjalandji-Dhidhanu People.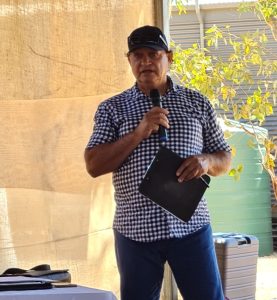 "Indjalandji-Dhidhanu people have long known of the uses and the strength of spinifex grass," says Colin Saltmere AM, Director of Bulugudu Ltd. The company is owned by the Indjalandji-Dhidhanu people, the Traditional Owners of the upper Georgina River region. 
"Our traditional uses include building shelters and using resin from the grass as an adhesive to attach spearheads, and seal water vessels."
Initial research showed that the strength of spinifex grass is due to microscopic cellulose fibres, and Bulugudu was established to explore the potential of these fibres.
"The scientific challenge was to determine how to obtain the nanofibres without intensive processes, [so] we turned to ANFF [Australian National Fabrication Facility], who helped us optimise and validate this extraction process," says Professor Darren Martin, one of the inventors of the technology, from the University of Queensland's School of Chemical Engineering. 
The advantage of spinifex fibres
There's a global multi-billion-dollar demand for cellulose nanofibres — very thin biodegradable fibres that have a vast number of applications. They can be used, for example, in medical gels, surgical gloves, nappies, transparent paper, and even flexible electronic components.
Companies around the world are currently using complex, energy intensive processes to make nanofibres from wood pulp, sugar beet, carrots, wheat straw and other materials. Spinifex has a unique chemistry that yields stronger, longer, thinner, and more flexible nanofibres resulting in a gentle, environmentally low-impact nanotechnology processing method.
"The spinifex fibres we produce are typically around three to four nanometres thick, about 20,000 times thinner than a human hair. They have an average length of about 1,600 nanometres, giving them an aspect ratio of about 500:1," says AIBN Director, Professor Alan Rowan.
They are also much more efficient to produce.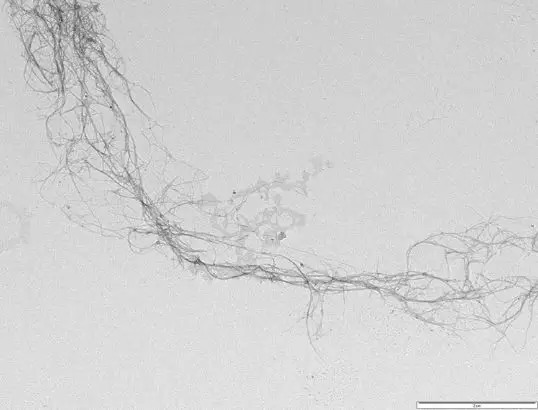 Flow-on effects
But the benefits of this discovery go far beyond the eventual use of the product. It will lead to jobs in a high-tech industry, and more opportunities for Indigenous people to engage in STEM education.
Under the deal signed with Bulugudu and Uniseed, a portion of any future royalty stream will be allocated to an Indigenous education fund that aims to "maximise training, education, and network opportunities for Indigenous Australians."
The Traditional Owners will also have an ongoing role in the harvesting and early-stage processing of the grass, creating jobs at Camooweal and other remote communities in northern Australia.