This mining executive is determined to keep Australia's underground miners alive on the job.
As a young mining engineer, Alex Atkins fell in love with the romance and human tales of underground gold mining.
Working beneath the earth in Kalgoorlie's historic mines, she saw little nooks in the drive sidewalls where candles once sat, and old barrels full of newspapers from the early 1900s.
She was fascinated by the tough airleg miners and would later, getting her 'underground time', take up the profession herself.
Today, Atkins runs her own consultancy — Alex Atkins & Associates — and sits on the board of international mining services company Ausdrill, professional network International Women in Mining and non-profit organisation Global Mining Sustainability.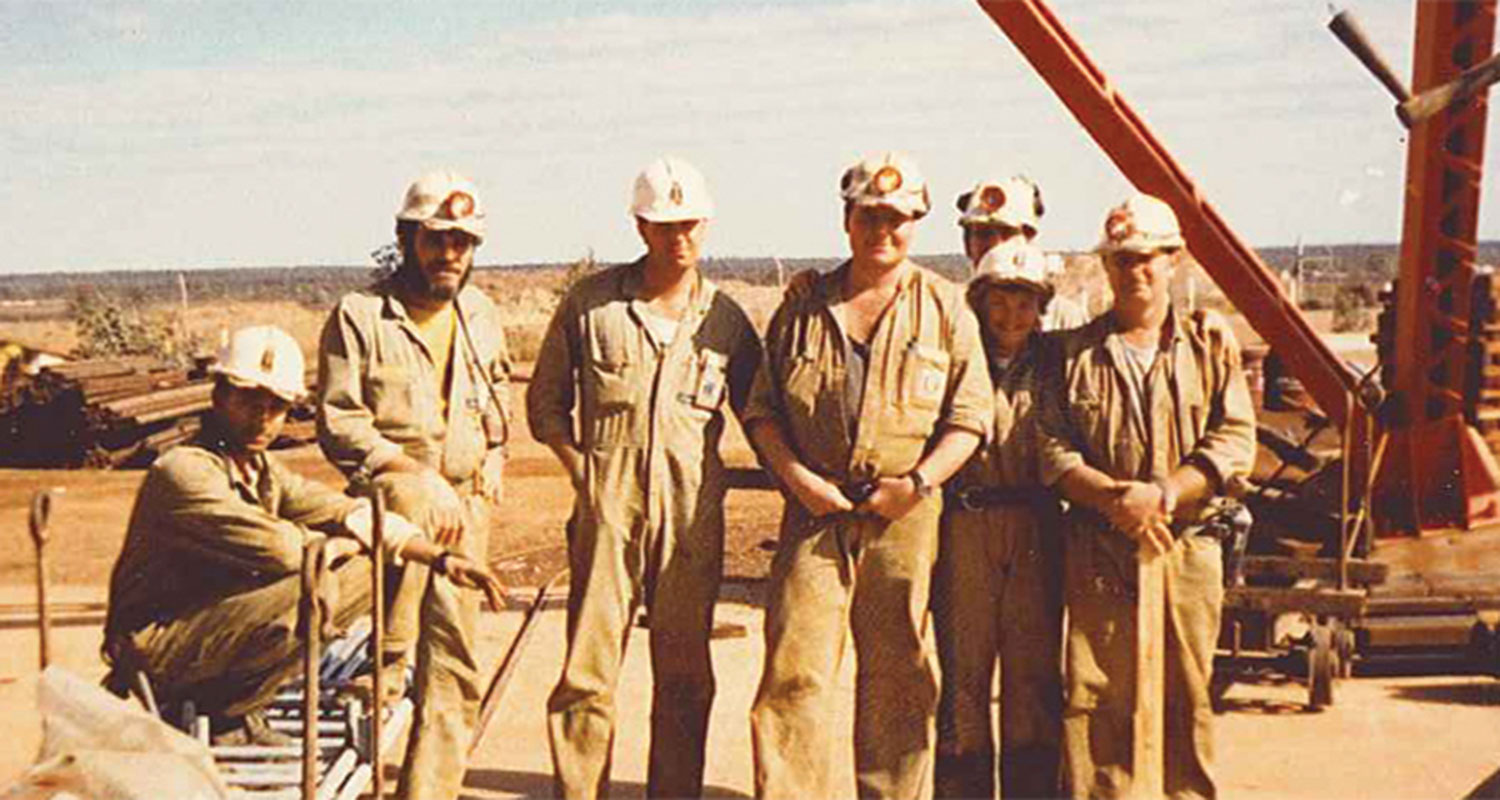 But in 1986, Atkins was a typical teenager, joining the Western Australia School of Mines straight out of school because she wanted to spread her wings and jump into an adventure.
At the time, women were not legally permitted to work underground — and that made Atkins want to do it even more.
Australian laws barring women from working underground were lifted in 1987, meaning Atkins was part of the first wave of female mining engineers.
One of her earliest roles was a summer vacation job at Windarra Mine in the remote town of Laverton, WA.
She arrived at the mine office only to be told to turn around and get back on the bus because she was a woman.
"I'm really keen to see underground mines automated and get people out of those dangerous places."
Atkins was told she couldn't work there because the only accommodation available was the single men's quarters.
She refused to take no for an answer and walked into town to find accommodation, enlisting the help of Laverton's parish priest to find a family willing to let her sleep on a camp bed in their shed.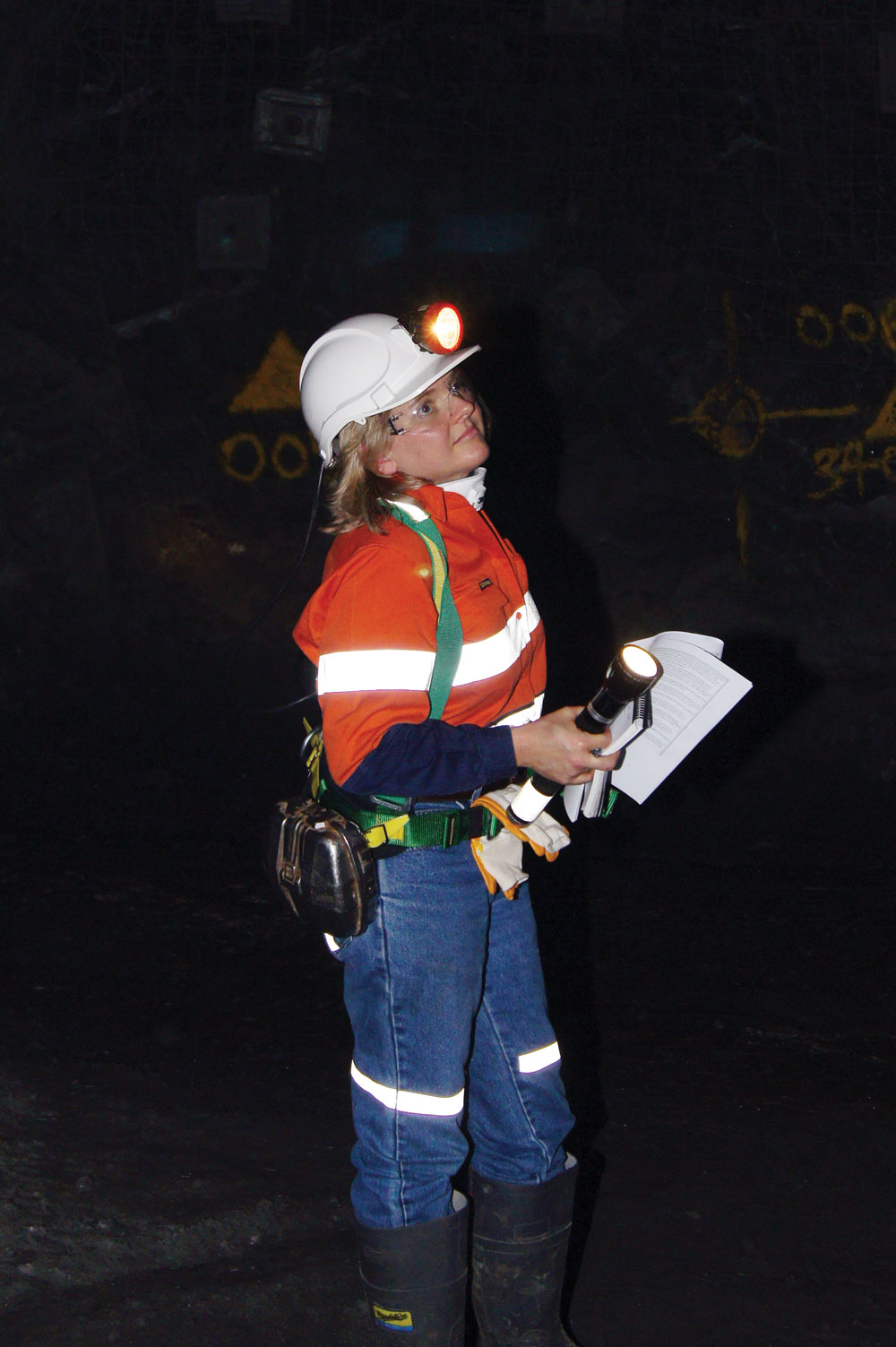 Atkins spent most of that summer in the garden shed before finding work at Emu Mine, where the camp allowed women. 
Disaster strikes
But then tragedy hit home when, in 1989, Emu Mine flooded and six workers drowned.
It was one of WA's worst mining disasters and the first of many accidents to indirectly affect Atkins.
"From a very early stage of my career, I lost friends to mining disasters, and it kept happening," she said. 
"All through the '80s, the '90s and early 2000s, friends and acquaintances of mine were being killed at work, often in multiple fatality-type incidents.
"It really hurt me. I felt a great deal of pain."
Atkins later became an expert in life-of-mine planning, geotechnical engineering and mining risk, fuelled by a deep-seated desire to prevent further mining disasters.
"From a very early stage of my career, I lost friends to mining disasters, and it kept happening."
One of the most technically challenging projects of her career came in the wake of the Bronzewing mining disaster, which saw three men killed after a barricade failed and 18,000 m3 of sand-slurry, sludge, mud and rock ran down into the mine.
At the time, Atkins was working in an underground gold-copper mine in Queensland.
She was in charge of production, life-of-mine planning, 3D numerical stress modelling, ground control — and the same hydraulic fill system that had caused the Bronzewing tragedy.
"I had miners coming up to see me every shift, really stressed out and scared because they felt that it was possible, we could have the same thing happen," Atkins said.
"I learnt a lot under pressure and with a lot of emotion."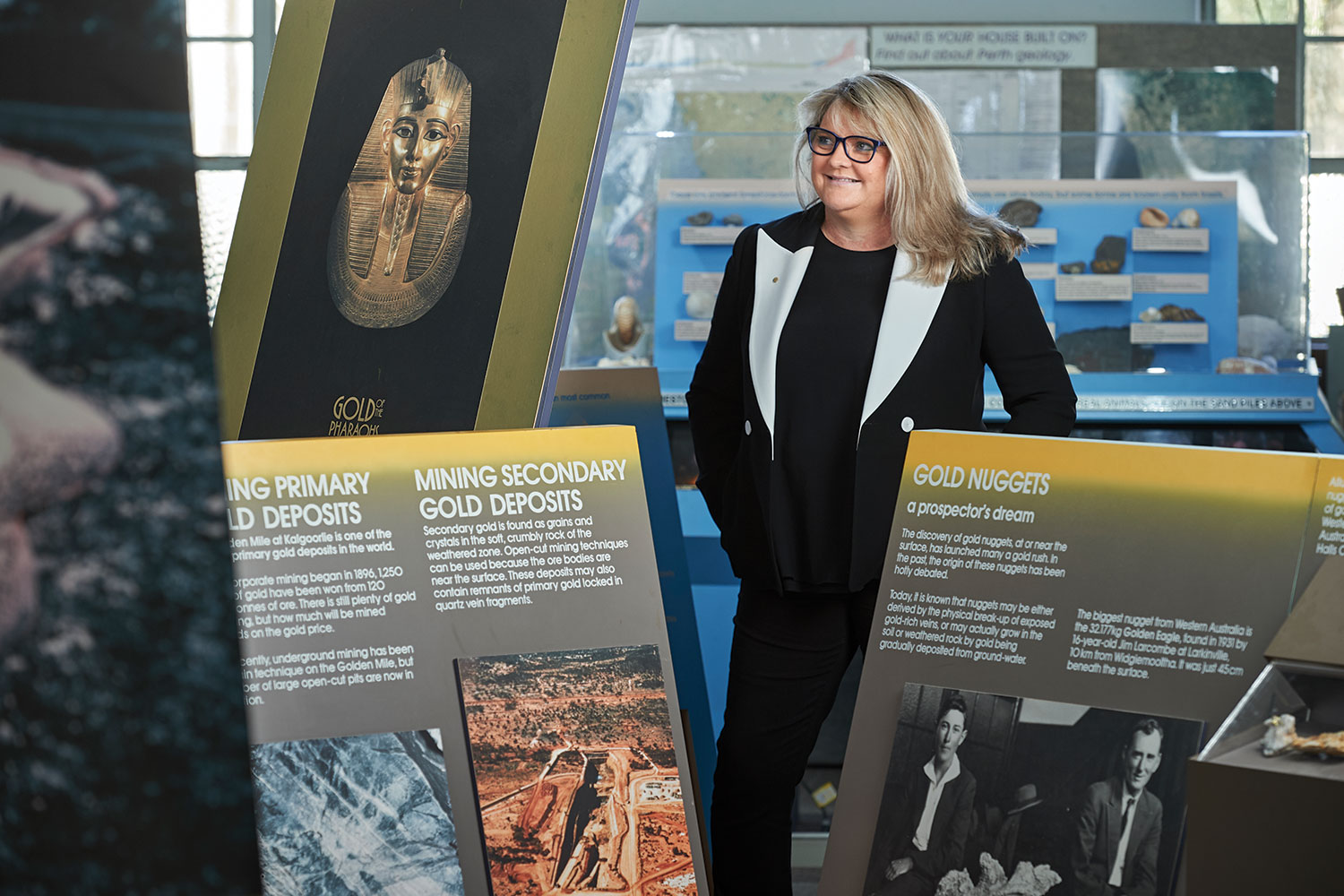 Atkins later developed Australia's first hydraulic fill high-impact function audit while working as a district inspector of mines for the WA Government.
The audit continues to be widely used today.  
The dangers below
"What it highlighted for me was how a lot of people underestimate the technical complexity of an operating underground mine," Atkins said.
The Bronzewing disaster and others like it later drove Atkins to explore the world of corporate finance. 
She said coronial investigations and royal commission reports on mine disasters often highlighted the same factors.
"They often come back to unrealistic production expectations set up from the start, extreme financial pressure put on operations and a lack of respect for the STEM mining skillsets that are required to design, run and manage the technical and operational risks of mining," she said.
Atkins now consults on the digital transformation of mining through Alternate Futures.
"I'm really keen to see underground mines automated — like what they've done in the Pilbara iron ore mines — and get people out of these dangerous places," she said.
Atkins said there hasn't been a lot of work done on the digital transformation of underground mining, partly because the first movers in the Pilbara have locked down their intellectual property and partly because underground mining is much more complex and dynamic.
Dig deep
One of the biggest challenges is underground communication.
A fully autonomous underground mine would require reliable and affordable communications technology that can enable an Internet of Things sensor system to send signals through rock, Atkins said.
But Atkins sees benefits, such as remote operations centres that help to attract and retain women with part-time, flexible roles near childcare and family support. 
"A fully autonomous mine [also] means we can develop mines using more aggressive design criteria — steeper pit walls, less ground support, no ventilation, less energy requirements — in places we've never been able to go before," she said. 
"Either really, really deep [more than 2 km or deep-sea] or really, really high [on mountains or in space]."
Atkins said it will be up to mining companies to deploy human capabilities in other ways.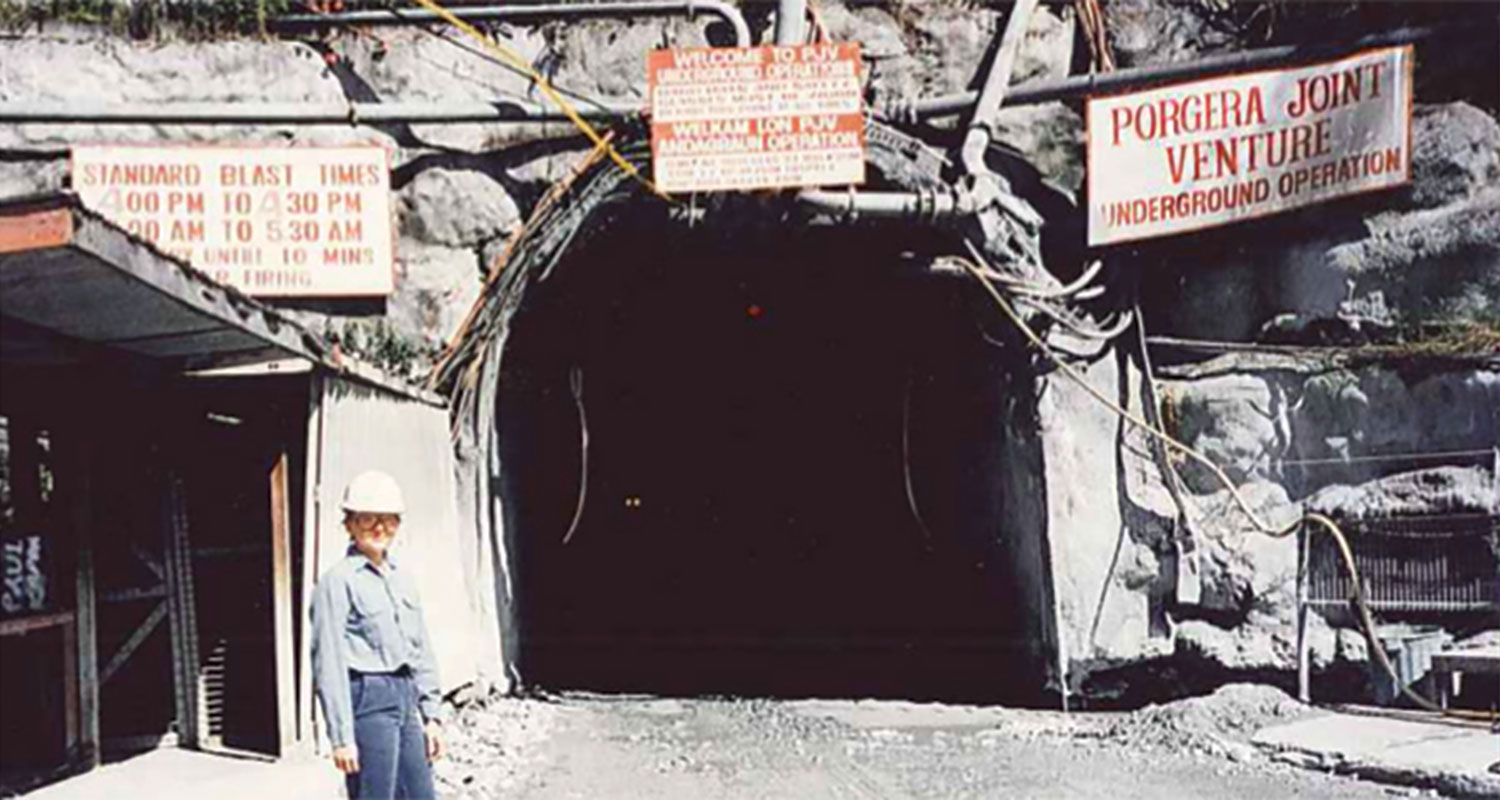 In places like Africa, she believes businesses will face less resistance if they hire the same number of people in rehabilitation and community development roles.
"Autonomous mines can be used to pull people out of highly laborious and dangerous roles and put them into roles where they get to lift the living standards of their country," she said.
Atkins's determination to raise standards in underground mining has the same grit that saw her go into the industry in the first place. 
She is not giving up anytime soon.  
"A fully autonomous mine means we can develop mines using more aggressive design criteria in places we've never been able to go before."
3 biggest challenges facing mining engineers today
1.Changing job design
With the digital transformation of mining, Atkins believes there will be pressure to constantly reinvent mining engineering roles because of the threat of being substituted by 'mining outsiders'. There will also be a need for more holistic, big picture thinkers.
2. Restoration of mining's social licence to operate
Many view mining as 'dirty', cyclical and having lost its social licence to operate, which is translating into problems attracting talent. Atkins wants mining to be seen as inspiring and important, and to highlight links to the technology and space industries.
3. A lack of role models
Atkins wants to see role models in mining, such as female engineers in underground mines and science, technology, engineering and maths mining professionals in the leadership of multinational mining companies.