The Barangaroo South urban renewal project has nabbed a handful of awards from the Property Council of Australia.
A focus on sustainability and innovation has paid off for Lendlease after its Barangaroo South urban renewal project won five Property Council of Australia (PCA) Innovation & Excellence Awards, including the top gong for Development of the Year.
The multibillion-dollar project, due for completion in 2023, is Sydney's largest urban renewal project and is one of the largest commercial developments to happen in Sydney over the past decade.
As reasoning for the win, PCA Chief Executive Ken Morrison said Barangaroo has earned icon status by setting the standard for what's possible for precinct-wide urban renewal.
"Lendlease has combined iconic buildings designed by acclaimed architects with world-leading sustainability initiatives that have transformed entire supply chains and challenged large tenants to embrace green business practices," he said.
Once finished, Barangaroo will comprise three towers (collectively known as International Towers Sydney) plus two smaller timber buildings for commercial use. All together, the precinct has room for 20,000 office workers, 2000 residents, a hotel and more than 80 cafes, bars, restaurants and shops spread across half a million square metres of space.
Small touches, big returns
All three towers have received 6-Star Green Star ratings and a WELL Platinum rating thanks to a combination of factors. Onsite infrastructure for power, cooling, water and waste management combine to reduce the precinct's environmental footprint. This includes 6000 square metres of solar photovoltaic panels, rainwater collection and greywater recycling, and vertical shading systems to reduce cooling needs.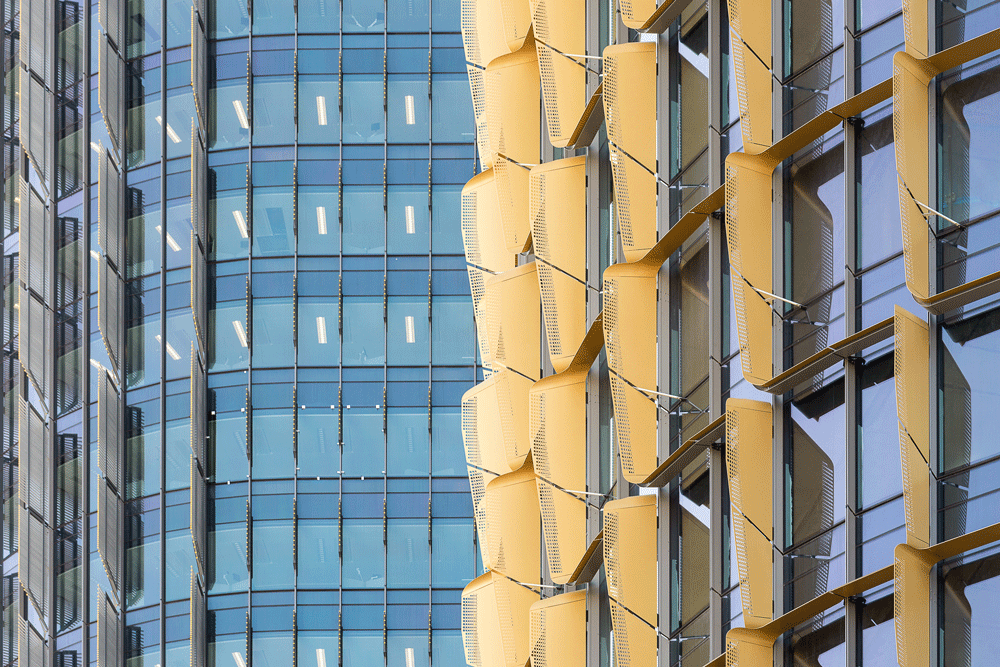 To add to its ambitions, Barangaroo aims be Australia's first carbon neutral community. Steps to achieve this include reducing the carbon intensity of the reinforcing steel by 20 per cent, and recycling 99 per cent of construction waste. It's also one of only 17 precincts worldwide chosen to participate in the Climate Positive Development Program.  
According to Lendlease's CEO Property, Kylie Rampa, the PCA awards highlight the many ways Australian innovation contributes to "high quality, globally attractive places that are literally changing how entire communities and cities interact".
"These awards are testimony to our people's talent and the drive they bring each day to their work," she said.
"We also need to recognise the role our many partners in the private and public sector play across our business and their willingness to collaborate and partner with us to help create the best places."
Besides Project of the Year, Barangaroo South also won PCA awards for:
Best Mixed Use Development
Best Sustainable Development – New Buildings
People's Choice Award
Best Workplace Project (Lendlease Barangaroo)
Learn more about the design, development and construction of the Barangaroo South urban renewal project during an offsite tour at the Australian Engineering Conference. To learn more about the tour and to register, click here.