Space travel is getting closer, with Blue Origin announcing it expects to start selling passenger tickets for their New Shepard suborbital vehicle in 2019.
Blue Origin Senior Vice President Rob Meyerson made the announcement during a keynote speech at the recent Amazon Web Services Public Sector Summit. However, he didn't disclose a price.
Unlike Virgin Galactic, which since 2006 has sold more than 600 tickets to prospective SpaceShipTwo cosmic travellers at $250,000 a pop, Blue Origin is focusing on development and testing of the vehicle before deciding on a price tag.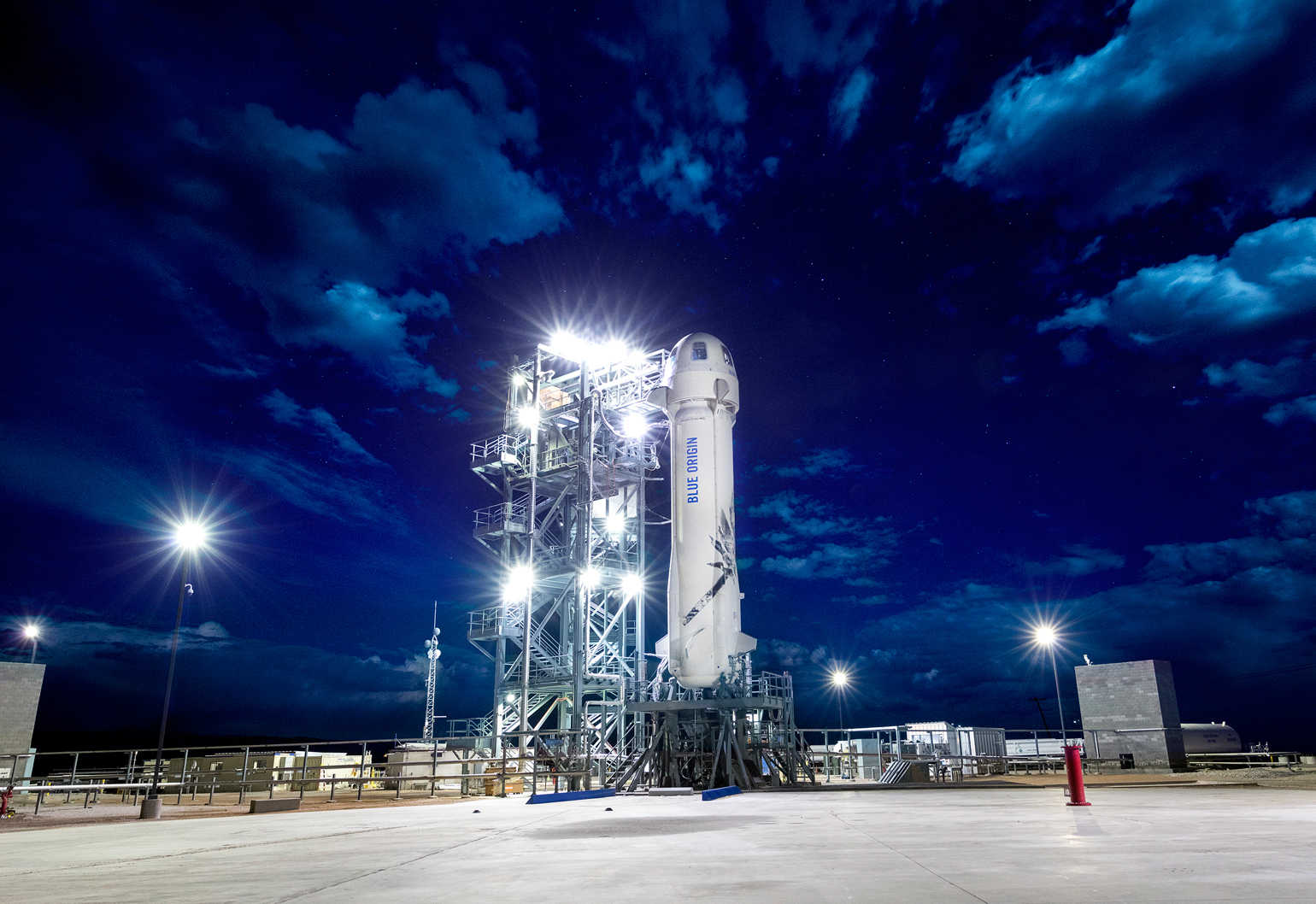 "We continue to be heads down on making sure the configuration is good and stable and ready to fly," said Blue Origin CEO Bob Smith back in April.
"Once we all feel confident that that's the case, then we'll have the conversation internally about what prices are and what that whole process looks like."
Race to the launch pad
Virgin Galactic and Blue Origin are vying to be the first private company to kick off commercial space travel – and things are looking close.
Blue Origin has tested their reusable New Shepard rocket eight times since 2015, with the most recent flight in late April.
"We plan to start flying our first test passengers soon," Meyerson said.
New Shepard's design features a pressurised passenger capsule mounted on top of a reusable rocket booster. According to the Blue Origin website, the vehicle launches vertically for two and a half minutes before the capsule detaches to drift in space.
Both capsule and rocket then return to Earth for future use – the capsule with the aid of parachutes, and the rocket in a vertical powered landing.
Virgin Galactic has had several setbacks to its long-awaited passenger launch date, including a fatal SpaceShipTwo test flight in 2014. In May, they successfully completed a powered test of VSS Unity, the second SpaceShipTwo vehicle.
This was the second launch of the vehicle following the first test flight in April.
SpaceNews reported that VSS Unity reached a top speed of Mach 1.9 and an altitude of 34,900 metres during the second flight, breaking previous records for the program.
Virgin owner Richard Branson said he hoped to become an astronaut in the next 12 months, and acknowledged the hot competition from Blue Origin.
"I think we're both neck and neck as to who will put people into space first, and I think we're talking about months away, not years away, so it's close," said Branson in an interview with the BBC earlier this year.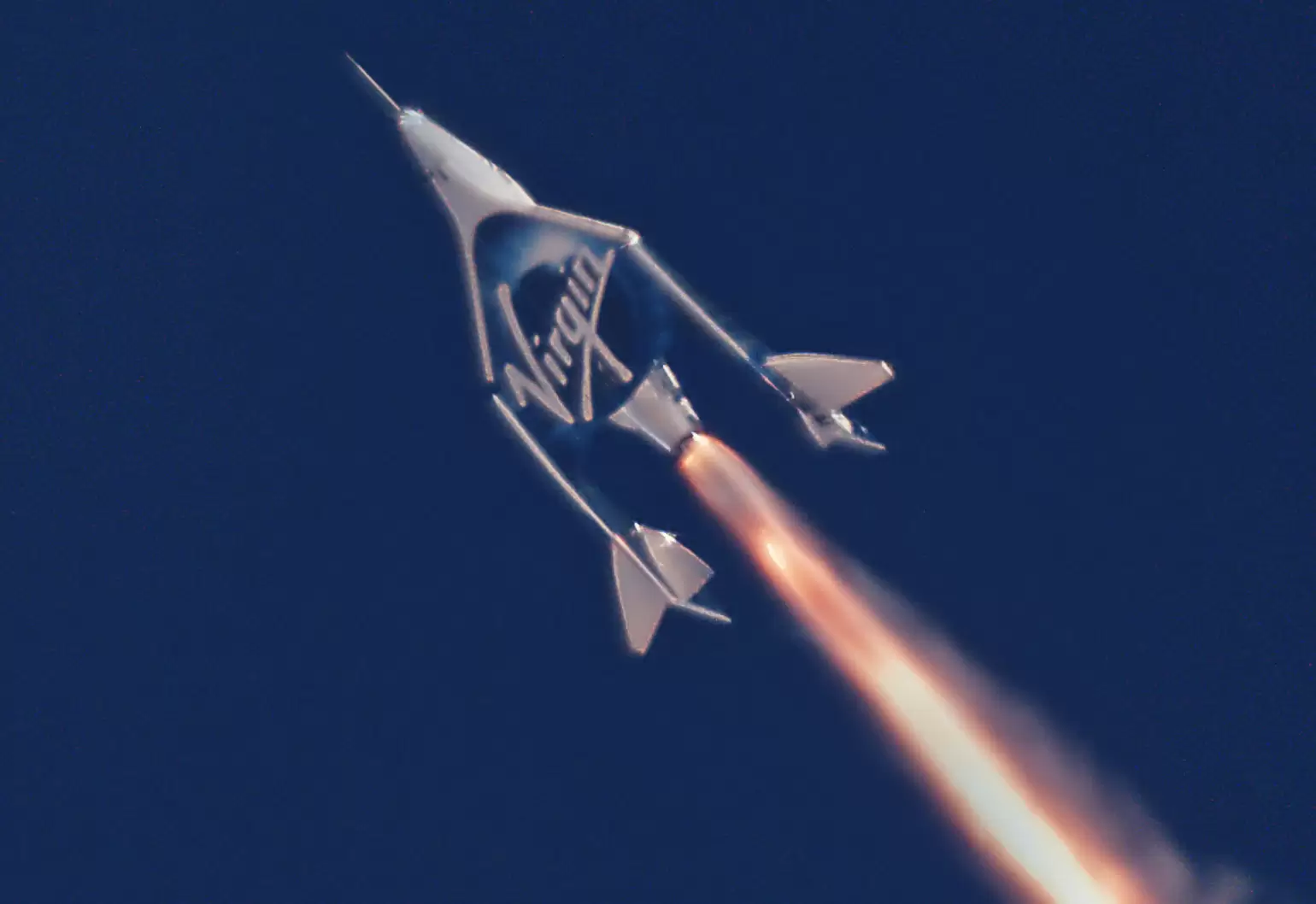 Elon Musk's SpaceX also has plans to give two paying customers the chance to experience space in a multi-day lunar orbit in 2018, but has not offered tickets to a wider customer base.
For those without the cash to buy a seat on a space flight, Musk and Virgin Galactic have floated the possibility of using their space vehicle technology to ferry commuters between Earthly destinations at lightning speeds.
Musk said the terrestrial service could come at a similar price to current full-fare airline tickets.