A team of Australian engineers is exploring ways silica and solar-thermal power can combine to bring drinkable water to those who need it.
Team Hydro Harvest Operation, led by University of Newcastle chemical engineer Professor Behdad Moghtaderi, created a device that converts the air's humidity into potable water.
Thanks to their ingenuity, the team has advanced to the final round of the prestigious Water Abundance XPRIZE, with US$1.75 million in prize money up for grabs.
Building to the brief
Usefulness, productivity and decentralisation are the main priorities of this challenge. Contestants must design a device that extracts at least 2000 litres of water a day, uses 100 per cent renewable energy and has an operating cost of no more than US$0.02 a litre.  
Hydro Harvest Operation team members said they approached the brief with a focus on simplicity. Their modular device uses silica to absorb moisture and is powered by solar-thermal energy. Silica was chosen as it's naturally available and low cost.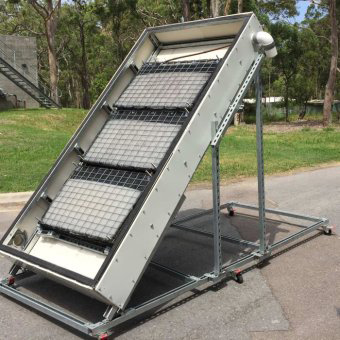 The advantage of this system, according to Moghtaderi, is it can be used anywhere in the world and isn't dependent on local climate.
"Atmospheric water generators are usually based on refrigeration cycles that cool the air to below the dew point. We're turning that idea on its head – our process is based on heating the air, not cooling," he said.
First, the unit absorbs water at night through the silica gel. Then during the day, solar-thermal energy heats the air within the unit to about 80ºC, while the ambient air remains well below that temperature. This provides enough of a temperature difference to cause condensation.
"There are no fancy materials – it's purely looking at how air holds water and how that changes with temperature, and then we can engineer a solution based on those known properties," said team member Associate Professor Elham Doroodchi.
Local climate concerns
Moghtaderi said that while the concept behind their device is not new, his team has focused on how to make the technology more effective and efficient.
"Most similar technologies have chosen to employ the natural phenomena of night-time cooling to help discharge the moisture into water," Moghtaderi said.
This limits the device's use to areas with low temperature differences, as depending on the location you might otherwise have issues with cooling.
"When we did our testing in Australia, we realised there are only a selection of locations that are consistently cool enough to produce water all year round. We aimed to overcome this particular limitation," Moghtaderi said.
Future ambitions
Hydro Harvest Operation is one of five teams out of 98 to reach the final stage of the Water Abundance XPRIZE. The other four include: JMCC WING from Hawaii; Skydra from Chicago; Uravu from Hyderabad; and The Veragon & ThinAir Partnership from London.
Round Two of testing will begin in July 2018 at a yet-to-be-determined location, and finalists need to submit a business plan for commercialising their device by late July. The winner is announced in August.  
The team have said even if they don't win, they will still continue to pursue their idea and try to bring clean drinking water to those who need it.
"Regardless of what happens with the XPRIZE competition, we will take this technology to the next stage," Moghtaderi said.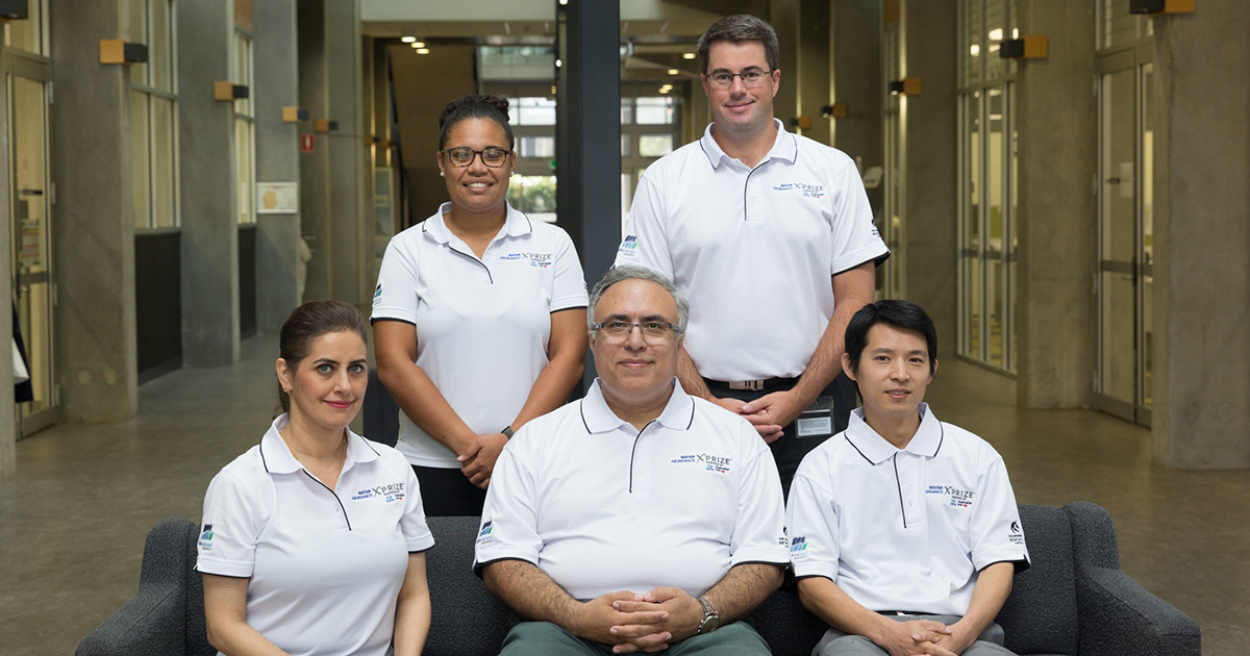 The team has also developed a larger version of the device that, while not modular, could harvest up to 500,000 litres of water a day.
"Systems like this can be used anywhere in the world. In fact, you could apply them back in Australia where it's difficult to get drinkable water where the weather is dry," Moghtaderi said.
"We have a lot of parties interested in utilising our unit. We even have interest from organisations who want to use the unit for hydrogen production."
The winner of the Water Abundance XPRIZE will be announced in November 2018. We will update this story as events progress.