Engineer Rob Baker arrived in a refugee camp with a formidable task: build a 100-bed hospital in just two months.
In the early hours of 25 August 2017, the Myanmar military launched 'clearance operations' against the Rohingya people in Rakhine State.
Amid the indescribable violence that followed, more than 700,000 Rohingya people fled to neighbouring Bangladesh, creating the world's largest refugee camp.
It was into this camp that volunteer construction manager Rob Baker landed on assignment with Doctors Without Borders, also known by its French name, Médecins Sans Frontières (MSF).
Baker's task? The fast-tracked construction inside the mega refugee camp of a 100-bed hospital designed to respond to an emergency situation.
Baker, a Chartered engineer, arrived in Bangladesh in January 2018, with construction beginning in early February.
The looming onset of the monsoon season in June meant access to medical care in the camps would become extremely challenging.
"There was a deadline to construct this hospital before the monsoon season," Baker said.
The hospital's eight wards consisted of 1700 m2 of steel portal frame and sandwich panel clad structures, built to American cyclone standards.
There was to be an emergency room, an intensive care unit, a medical analysis laboratory, inpatient departments for adults and children, a maternity department with a neo-natal care unit, an isolation unit for patients with infectious diseases and an intensive therapeutic feeding centre for severely malnourished children.
MSF dictated the design and layout of the hospital, while a Bangladeshi contractor selected the materials and structural details.
Along with supervising the local contractor, Baker oversaw a 200-strong workforce on the ground. Most were Rohingya refugees.
"We flooded the project with labour," Baker said.
"They performed the construction of retaining walls, surface drainage, paving [and] electrical trenches."
Baker's team built greywater, blackwater and potable water pipes from locally available HDPE and PVC.
"They built the support structures, like the generator shed, water treatment areas, the pharmacy, the staff accommodation, staff offices, showers, toilets, roads, fences," he said.
Most of the workers couldn't understand or read drawings, so Baker, who is a civil engineer, used interpreters to describe how he wanted the structures to look.
"I would tell them what I wanted the finished product to be and I left it to them to figure out how they would construct it," he said.
"With such a huge number of workers all operating simultaneously and with only a limited amount of supervision … we had to rely on their skills and local experience to design and build the structures themselves, their own way."
It worked. The hospital opened in the first week of April.
Heeding the call
There was no rest for Baker though. By the end of April, he was on a plane again, this time to one of the world's poorest countries — the Central African Republic.
In the United Nations Development Programme's Human Development Index, which ranks countries based on life expectancy, education and per capita income, the Central African Republic comes in at number 188 out of 189.
MSF tasked Baker with the revamp of a surgical ward inside a hospital. The country was in the midst of a protracted civil war.
"The government, at the time I was there, only had control of about a third of the country," Baker said.
"I was in an area called Bria, which was across the front line and far, far from the government-controlled portion."
Baker completed the construction of a refrigerated warehouse and pharmacy. But the project was cut short in late June after armed intruders entered the volunteers' compound.
"The ongoing fighting between five different militant groups which each held control of a different section of that small town … became too high-risk for us to stay," Baker said.
New motivation
It's a far cry from Baker's previous jobs, which include working on the Gorgon project at Barrow Island.
There, on a fly-in fly-out roster, he flew to developing countries in Asia during his time off.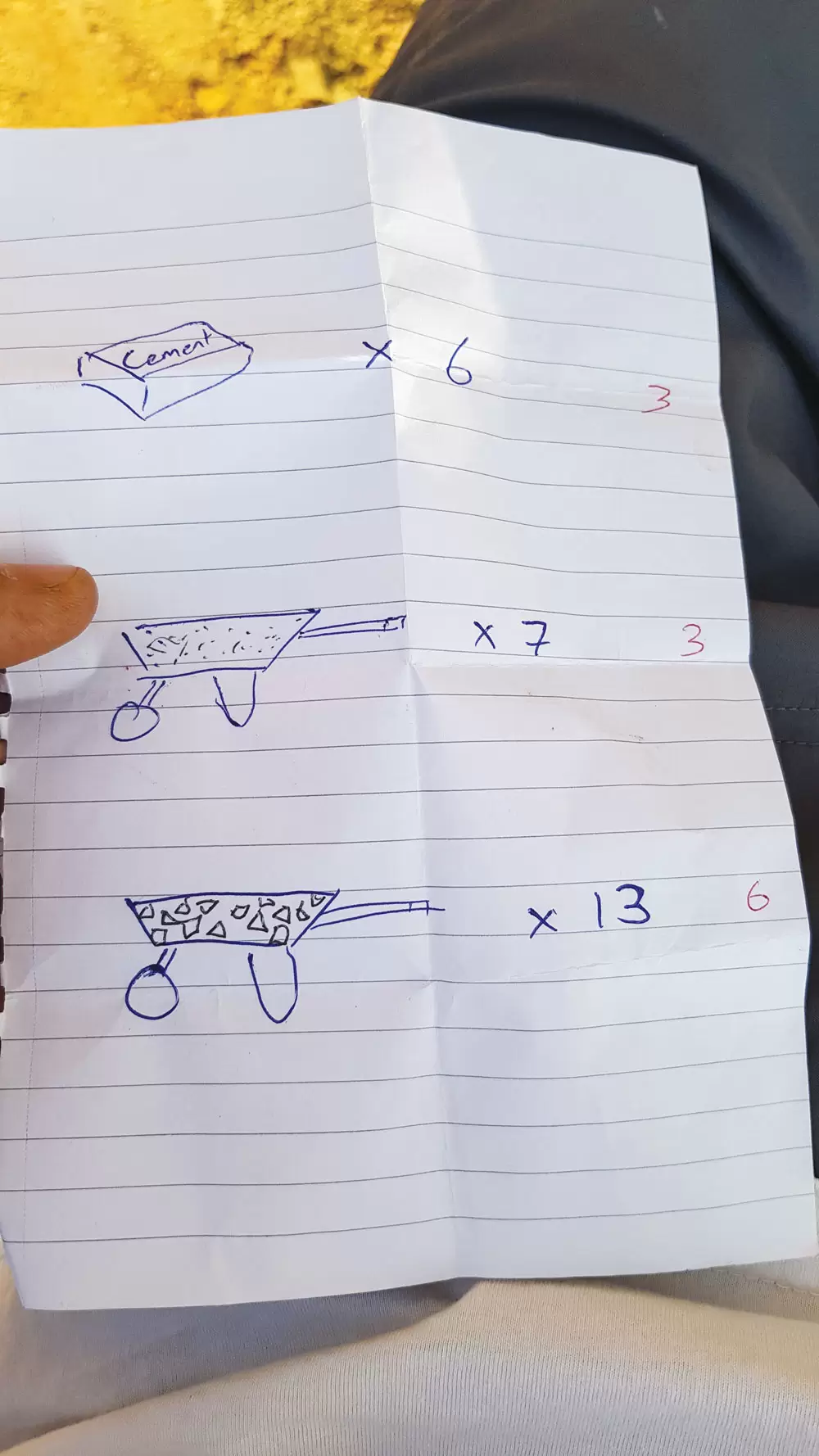 Baker struggled with the inequality between the places he visited and his high-paying job in Australia, prompting a move towards the humanitarian projects he had been wanting to make since before he started his engineering degree.
Baker said that on MSF assignments the financial control was far more relaxed.
"If a project overran on budget, then the worst that was happening was that we were just putting a little bit more money into the local economy or employing someone for an extra couple of days of work," he said.
"The motivation of everything that we were doing there was to provide help and assistance. So that motivation for profit wasn't there, which I found very difficult to begin with, because it was a big shift in the way I was used to approaching projects. It's something I miss now."
Another big adjustment was meeting so many people desperate for work. In Bangladesh, up to a hundred refugees a day would line up to ask Baker for a job.
Back to the front
Baker also spent six months in Uganda with MSF in 2016, supporting HIV-testing and treatment programs.
There, he rehabilitated health clinics in a national park that had not been maintained in 60 years.
Some were infested with termites and wasps. Others had foot-deep bat faeces in the ceilings, and leaky roofs that sent bat faeces-contaminated water running down the walls into wards and laboratories.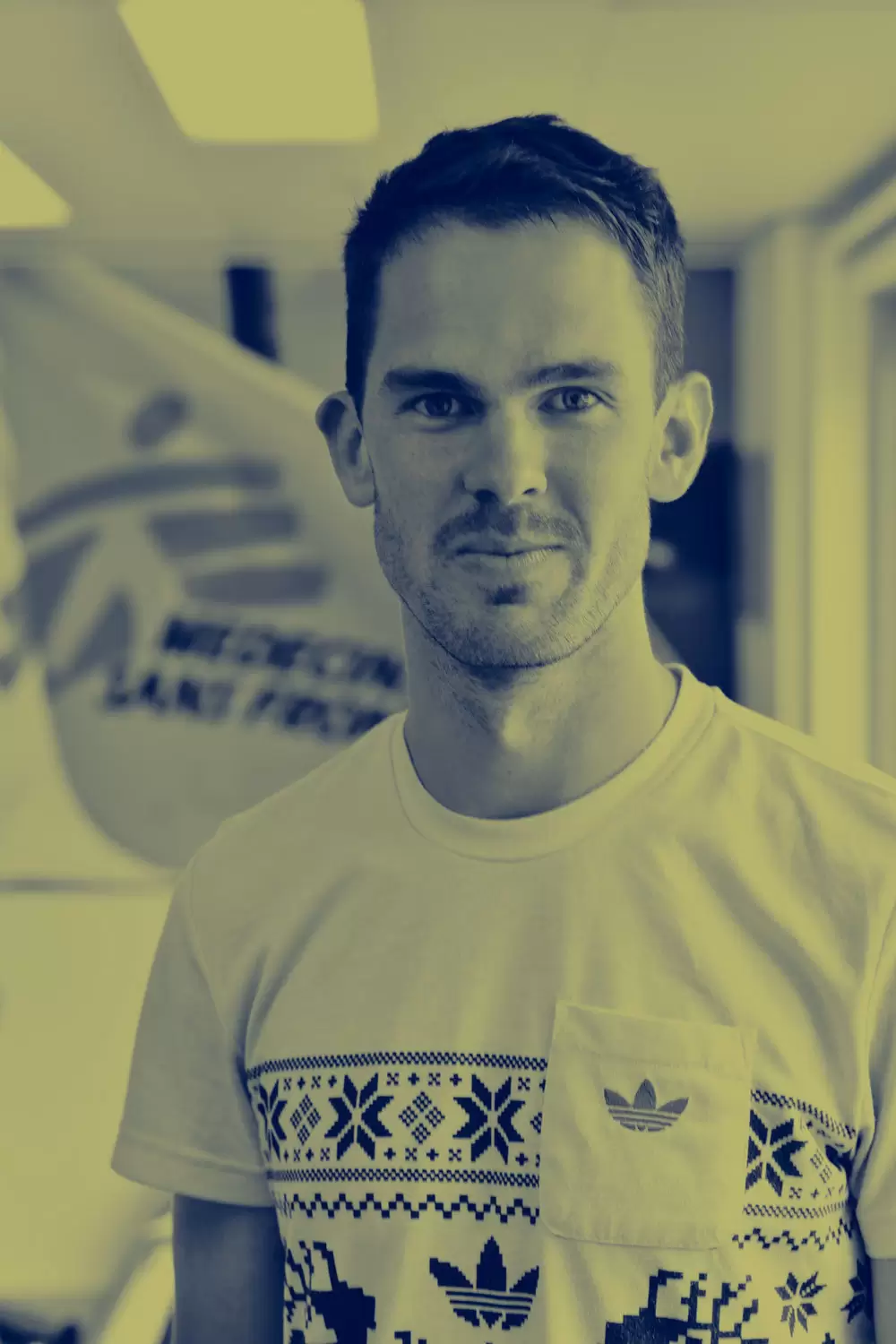 In 2017, Baker spent a year in South Sudan building a temperature-controlled pharmacy and logistics warehouse for MSF.
He said steel for the building had to be imported from Uganda, and his contractor tailed a United Nations convoy for protection on the journey.
The convoy was attacked crossing the front line of the South Sudanese Civil War, and the project was delayed by a week.
Since August, Baker has been working as a senior project engineer for Coleman Rail in Melbourne. But the desperate need for assistance in refugee camps has stayed with him.
"The need is overwhelming and so apparent," he said.
"It definitely keeps you going."