Cracked phone screens could become a thing of the past thanks to composite glass research conducted by engineers at the University of Queensland (UQ).
A global team of researchers, led by UQ's Dr Jingwei Hou, Professor Lianzhou Wang and Professor Vicki Chen, has developed technology to produce next-generation composite glass for lighting LEDs and smartphone, television and computer screens.
Dr Hou told create that the technology came about following an unlikely discussion over morning tea.
"We were talking about the composition of food," he said. "We noticed that the [composition of] a sandwich is less favourable, and the chocolate chip cookie more favourable.
"That's because the sandwich is quite difficult to hold the layer-by-layer structure. We realised that's pretty much why the cell phone screen is so vulnerable to breaking — because it has that same layer-by-layer structure."
The team was inspired to experiment with making a screen that was "more like a chocolate chip cookie" in order to produce something more durable.
"That's how we came up with the idea to put tiny quantum dots — which emit light — into the glass substrate," Hou said. "There, the material is like cookie dough, and the quantum dots are like LED chocolate chips."
The research team's findings will enable the manufacture of glass screens that are not only unbreakable but also deliver crystal clear image quality.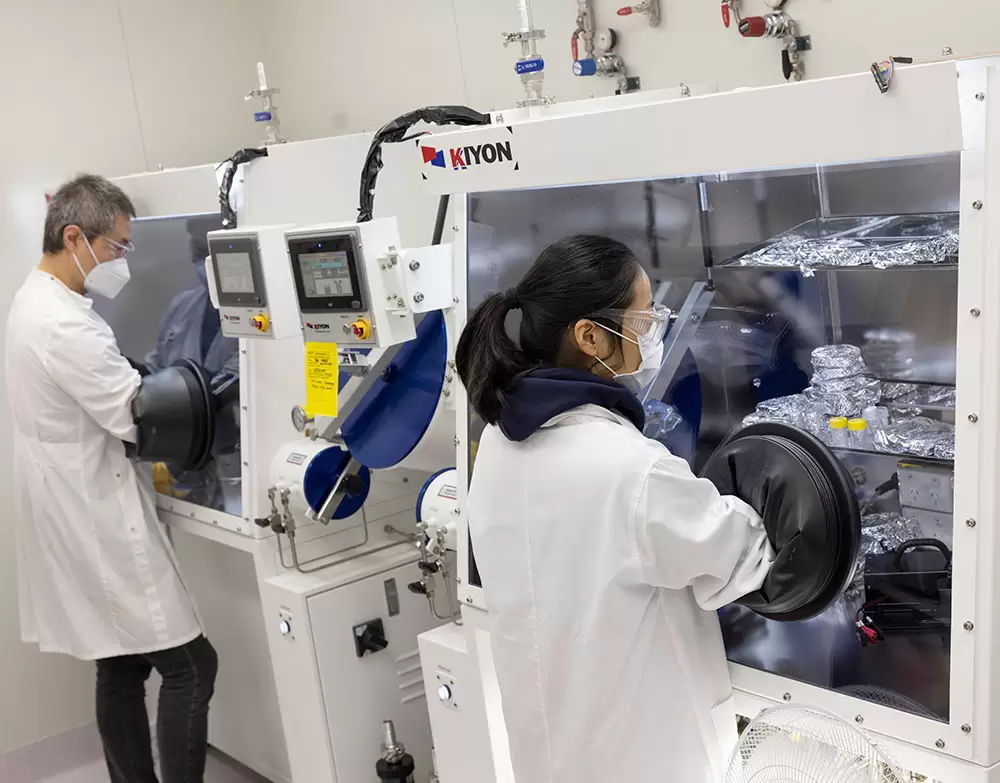 Secret to the unbreakable phone screen recipe
The discovery is a huge step forward in perovskite nanocrystal technology, Hou said. 
"The emitting materials are made from nanocrystals, called lead-halide perovskites," he said.
"They can harvest sunlight and convert it into renewable electricity — playing a vital role in low-cost and high-efficiency new generation solar cells.
"Unfortunately, these nanocrystals are extremely sensitive to light, heat, air and water. Even water vapour in our air would kill the current devices in a matter of minutes."
Because of this extreme sensitivity, the nanocrystals had previously only been used in laboratory settings. The team made them suitable for practical use by encasing them in porous glass.
Hou said the product is relatively easy to make, because the structure gives it an evenness unlike traditional glass. 
"The material is like cookie dough, and the quantum dots are like LED chocolate chips."
"This makes the mechanical properties better as well," he said. 
"Traditional materials, such as inorganic glass, are made from silicon oxide and aluminium oxide. It's a densely packed structure without any holes. Our glass has a structure similar to spongy micro-pores, meaning it's flexible and rigid at the same time. 
"That's probably the secret of making it unbreakable."
While a lot of the engineering is in the cooking — finding the right material and the right temperature — there are several other complexities to solve. 
"Something we're looking at right now is using what we call 'high throughput', which physically is a robotic arm," Hou said. "We're also using machine learning to process the data, so the computer will automatically find the best recipe for us."
Beyond phones 
Research from comparison website Finder in 2017 found that Australians smashed more than 460,000 phones per year, or 1300 a day on average. Globally, tech companies sell about 1.3 billion smartphones a year.
However, Hou said that there's far more to the technology than protecting our phones.
"If you think about the whole display or the lighting, what it does is transform the electricity energy to light energy — transferring electrons to photons," he said. 
"It can be used elsewhere as infrared or visible light for an X-ray detector. Like a digital camera film, but much more sensitive with way more exposure to get a better-quality image for biomedical applications."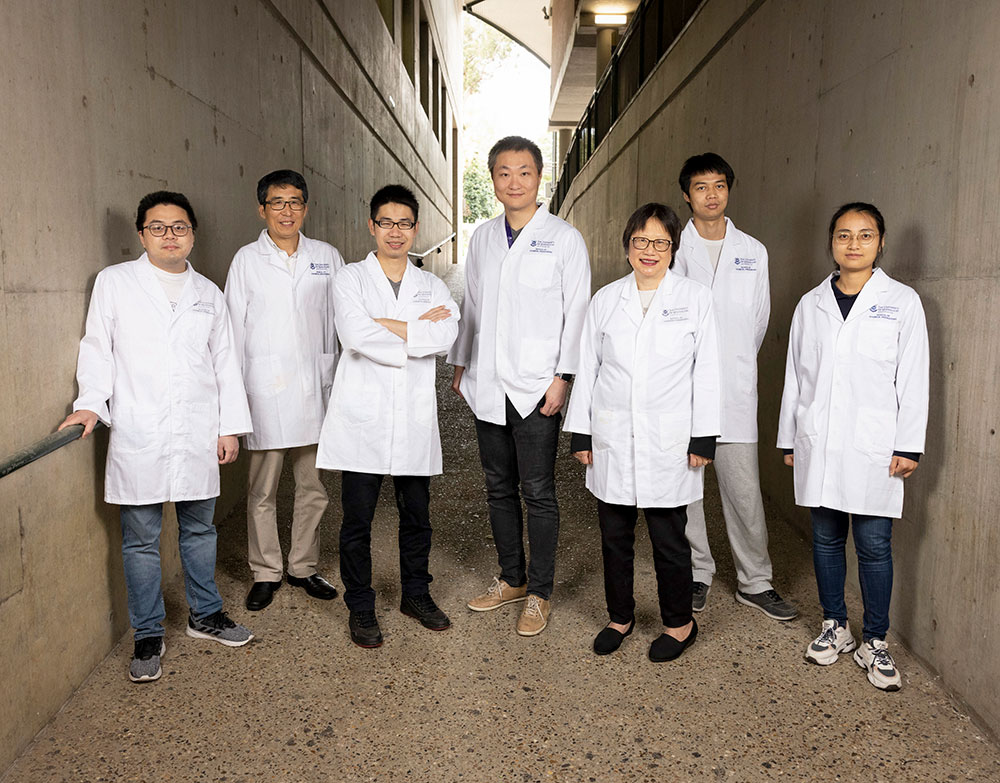 Hou said the team has already secured a patent for the glass.
"We've received interest from top players in the field. We're hoping to translate the technology into real productivity within three or four years," he said.
The breakthrough could also have significant benefits for Australian industry. 
"The phone screen is made from zinc and lead. Queensland has one of the largest natural reserves of those minerals globally, so being able to process them locally, rather than exporting, will be an upgrade to the mining sector," he said.
"We will be able to directly use the raw materials, transforming them into real value-added products. This has huge potential to benefit Australia's economy."