Australia's peak engineering body, Engineers Australia, acknowledges those in the profession who have helped connect the definition of 'engineer' with 'leader' through its Engineering Executive (EngExec) post-nominal.
A new cohort of EngExec leaders received their credentials recently, with special acknowledgement for a milestone in the association's program – the 1000th EngExec credential.
Only this time, this achievement was shared between two engineering leaders: Chris Jenkins, Country Director and CEO of Thales Australia; and Julie Shuttleworth, Deputy CEO at Fortescue Metals Group.
Making contributions
Engineers Australia CEO Dr Bronwyn Evans recognised those who received their EngExec credential, saying it's important to highlight the role engineers take as leaders in organisations and communities.
"EngExec recognises engineers working at the highest level of industry, defence, academia and government – people whose decisions affect engineers, the engineering industry and the Australian community more broadly," she said.
The dual recipients of the 1000th EngExec credential exemplify these values in spades.
Jenkins graduated with a mechanical engineering degree from UNSW in 1980 and quickly made a name for himself in the defence sector. Over the course of his career, he has contributed to a variety of interesting and technical projects, including sonar and underwater systems, the Collins-class submarines, air traffic control systems, and Thales' Bushmaster and Hawkei combat vehicles.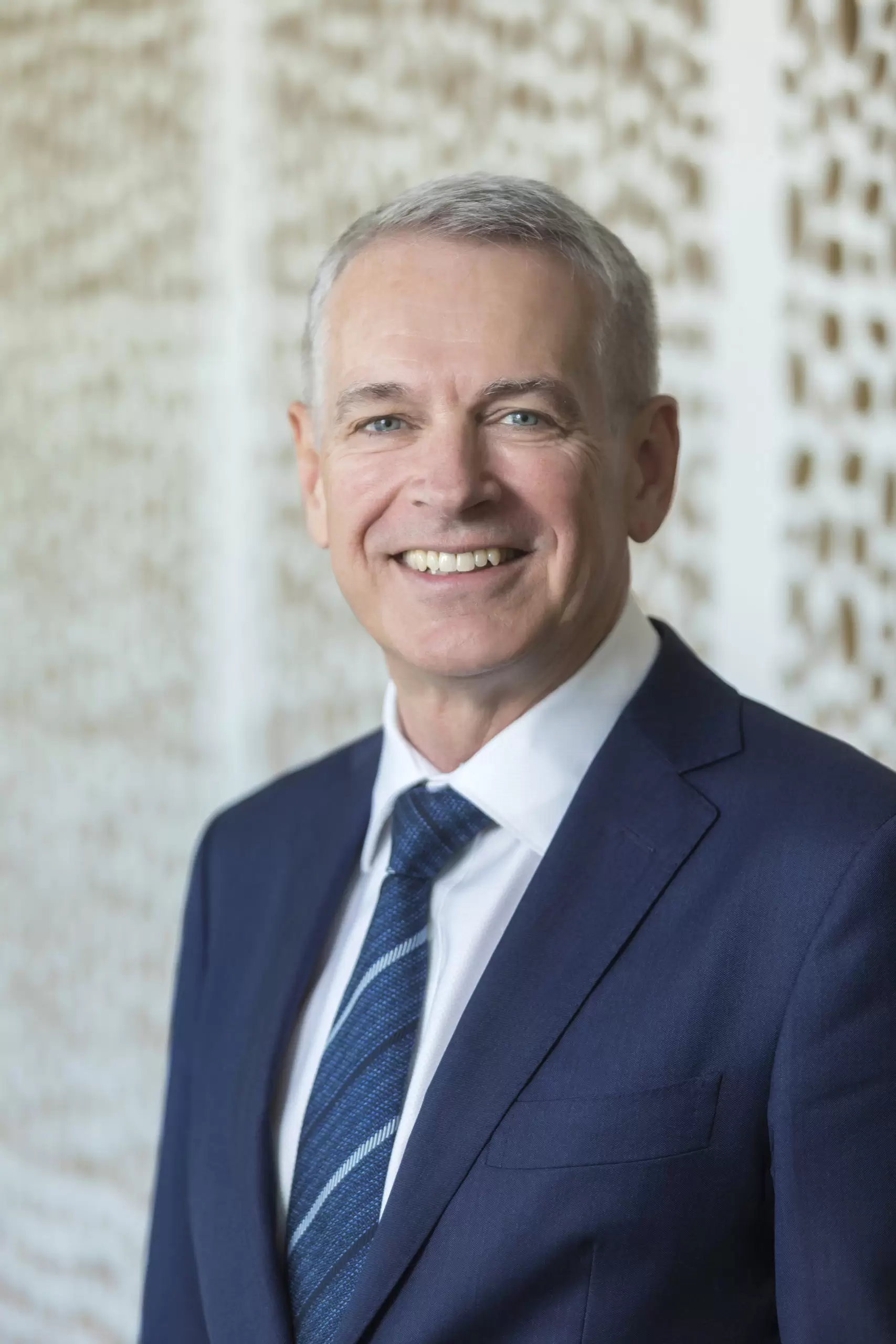 He became the CEO of Thales Australia in January 2008, but he has held roles at Thales in Australia and internationally for more than two decades. In his current role, he oversees the work of nearly 4000 domestic employees, and coordinates with his international counterparts comprising a workforce of 80,000.
One of his favourite things about his job is he feels like he contributes to something positive every day.
"I have a line that I say to our people: we don't build toasters," he told create.
"The things you do in a company like this is you're working on projects that make a huge difference to the way the world works."
Shuttleworth echoed this sentiment, and said her past and present roles within the mining industry have created opportunities to make positive impacts on communities in Australia and around the world.
Her career in mining spans 25 years, and she has worked at Fortescue since 2013. During her career, she has travelled to far-flung places to set up mining projects and train local workforces.
Some highlights include: seeing a new mine and process plant in Tanzania from feasibility study through to operation; working as the general manager for Fortescue's Cloudbreak and Solomon mines in Western Australia; and being promoted to her current role as Deputy CEO at Fortescue, which has allowed her to travel to places like Ecuador and Argentina to see firsthand the impacts of her company's work on local communities.
She called these experiences "empowering", and said it was great to work in roles that provide opportunities to make a direct difference to people's lives and whole communities.
Engineers as leaders
Making a difference through the engineering profession is part of the reason both Shuttleworth and Jenkins wanted to pursue the EngExec credential.
Shuttleworth said two things that encouraged her to pursue the credential are that it aligns with her values and elevates the status of engineering.
"It shows professionalism and commitment to the industry, and is also a good opportunity to be a role model for young engineers," she told create.
Jenkins agreed, saying it elevates the position of engineers – a good thing for the future of the profession.
"[As an engineer] you're getting to create incredible change in the country, so it seemed to me a way to advertise that," he said.
"I think the EngExec credential provides a profile to the engineering career path that hasn't been there previously."
Having engineers in leadership positions also helps bring new thinking to decision-making, Shuttleworth said.
"It brings diversity of thought and engineering thinking to companies, which helps drive results, and you have opportunities to help develop others within the business" she said.
The path here
Jenkins said the credentialing process was helpful in his position as a company leader, as it required him to think more about non-technical skills.
"I felt when I was designing as an engineer, you're dealing with a problem, it's technical and it resolves through technical effort; and while it might take longer, you work at it," he said.
"When you're dealing with managerial positions, with people's livelihoods and wellbeing and safety, there are new stressors that are not technical. And dealing with or working out how to handle stress in that area was quite new."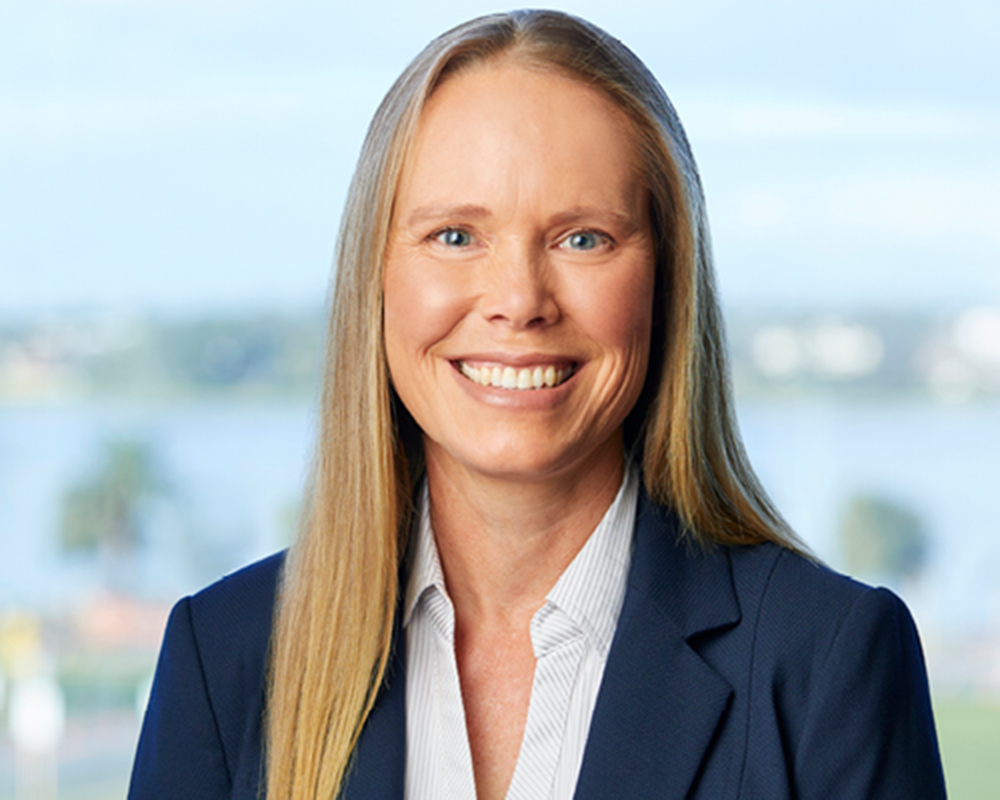 Shuttleworth found it useful to reflect on her experiences so far, and the EngExec credentialing process helped her home in on the type of leader she wants to be.
"I think the three traits good leaders share is having a positive attitude, being authentic and being approachable," she said.
"My goal is to continue developing as an executive and be able to be a role model for others. I also want to help grow Fortescue so we can continue to have a positive impact on communities and maintain a strong focus on sustainability."
Both Jenkins and Shuttleworth are looking forward to being part of the EngExec cohort and learning from others who share this prestigious post-nominal.
Shuttleworth said she was most looking forward to the networking opportunities, as well as the recognition that comes with the credential.
"Going through the credentialing process made me realise the high-calibre of the program," she said.
For Jenkins, it's a chance to not only share his experiences from 20 years in the defence sector, but it's also a chance to learn new tricks of the trade and see what others are doing well.
"From this you can build a few extra skills, a few extra bits of knowledge that say, 'You know, someone else has actually solved this problem before'," he said.
The credential recognises Engineers Australia members who have played a significant role in leadership and management positions, and is open to professionals in the private and public sector.
Other prominent engineers who were recognised with their EngExec credential at the ceremony include: Roberts Pizzarotti CEO Alison Mirams; Downer COO Corporate Services Brendan Petersen; and WSP President and CEO – Australia and New Zealand Guy Templeton.
Chris Jenkins was recognised for his credential at a ceremony earlier this week. Julie Shuttleworth will be recognised for her credential at a ceremony to be held later this month.