When Australia's COVID-19 mass vaccination program is rolled out next year, the majority of vaccinations will likely be delivered via the traditional needle and syringe. But engineers are investigating novel methods to deliver vaccines effectively, other than the dreaded jab. 
One such method is the use of solid coated microarray patches (MAPs), currently being tested at the University of Sydney. A concept that began as the 'Nanopatch', developed by Brisbane engineer Professor Mark Kendall, this is a one-square-centimetre patch of biocompatible polymer covered in more than 3000 microprojections. When the patch is applied to the skin for a few seconds, a dry vaccine is delivered to the immune cells underneath. 
Research Fellow Cristyn Davies from the University of Sydney's Faculty of Medicine and Health, and Ben Baker, Clinical Research Scientist from Australian biotechnology company, Vaxxas, which Kendall founded in 2011, are testing the MAPs.
"There are around 90 patch developers from large pharma to academic groups around the globe," the pair told create. 
"They have taken different approaches, from hollow microneedles delivering a liquid vaccine to dissolvable arrays to Vaxxas' approach, which is a solid coated microarray patch."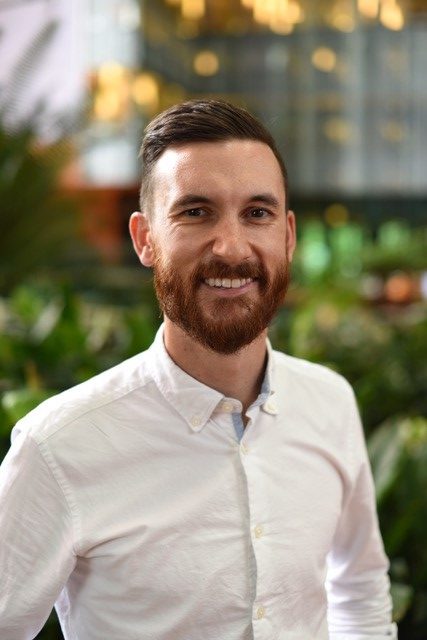 Davies and Baker are part of the team conducting clinical studies to enhance the design of the MAP and applicator; testing the acceptability, usability, feasibility, safety and performance in different populations.
"Fundamentally, delivering vaccines through MAPs is an engineering problem," they said. 
"There are basically three components to any patch-based technology: the patch, the vaccine, and the delivery device or mechanism. The combination of these components must be cheap, made at huge volumes in an aseptic environment, easy to use, failure-proof, and able to work for any demographic. That is an extreme challenge that requires ingenuity and tenacity."
As a result, the pair said constant research and development of novel approaches is required.
https://www.ted.com/talks/mark_kendall_demo_a_needle_free_vaccine_patch_that_s_safer_and_way_cheaper?utm_campaign=tedspread&utm_medium=referral&utm_source=tedcomshare
"Working out how to coat MAPs with the correct vaccine dose to a pharmaceutical standard has been a challenge for all developers, as many approaches are not regarded as aseptic or able to control and qualify the dose per patch," they said. 
"[So Vaxxas] developed a high-speed vaccine printer technology to dispense controlled doses targeting the tips of each projection; several thousand per MAP."
Results so far
Earlier clinical trials with the Vaxxas MAP indicated the device produces an immune response to an influenza vaccine at least as good as vaccination administered by needle and syringe. 
"[Also] a MAP patch delivering one-sixth of the dose of a standard flu shot can elicit the same immune responses," Davies and Baker said. 
"This means that the MAP is dose and antigen sparing, which results in cost savings."
While the Vaxxas patch is unlikely to be available in time for the expected rollout of the COVID-19 vaccination in Australia in March next year, the benefits of the technology will likely be felt in years to come.
"MAP vaccines will be a real game changer for vaccination in regional, rural and remote locations in Australia and also lower-and middle-income countries, given that the usual 2-8 degree Celsius cold chain is not required," Davies and Baker said.
"[Also] critically, the potential for patients to self-administer the patch is a key benefit, which is very important within a pandemic scenario."
The Queensland Government announced in October that it was partnering with Vaxxas to establish a facility at Brisbane's Northshore Hamilton for the manufacture of products for late stage clinical studies.
The deal followed Vaxxas securing US$22 million from the US Government's Biomedical Advanced Research and Development Authority to support pandemic deployment of the patch. The initial focus is on a pandemic influenza vaccine, but Vaxxas will also investigate opportunities to improve the performance of other pandemic vaccines, including against COVID-19.
"MAP vaccines will be a real game changer for vaccination in regional, rural and remote locations, given that the usual 2-8 degree Celsius cold chain is not required."
Jet spray device
Also at the University of Sydney, researchers will use a needle-free vaccine delivery system to evaluate a COVID-19 gene-based vaccine developed by BioNet and Technovalia.
The spring-powered injector is designed to deliver the vaccine to the skin by means of a narrow, precise fluid stream; penetrating the skin in around one-tenth of a second. Developed by US-based company Pharmajet, the device is already being used to administer flu vaccinations in the US, and will also be used in clinical trials for the Cambridge COVID-19 vaccine. 
This work is supported by Vax4COVID, an alliance of Australian vaccine clinical trial centres, formed to facilitate clinical trials of COVOD-19 vaccine candidates in Australia.
"This trial will be an ideal opportunity for Australians to be involved in a COVID-19 vaccine trial using a needleless device to deliver the vaccine," said VAX4COVID investigator Professor Helen Marshall from the Robinson Research Institute at the University of Adelaide. 
"Through strong partnerships between government, academia and industry, we are well placed to deliver COVID-19 vaccines to the Australian people, should it prove to be effective."
New horizons
Since developing the Nanopatch, engineer Mark Kendall has turned his attention to a different technology: microwearable devices. His Brisbane-based technology company, WearOptimo is currently developing the technology to access biomarkers in the skin, enabling instant diagnosis and monitoring of patients.
"They resemble a small sticker equipped with layers of electronic sensors that read what is going on inside the patient's body," Kendall said. 
"By deploying microstructures which go just a hair's breadth into the skin, they access vital health biomarkers in a minimally-invasive and pain-free way." 
Such a device could be used to monitor a person's hydration levels and assist in the early diagnosis of heart attack. It could also be used to help tackle COVID-19, by measuring patients' levels of the inflammatory protein IL-6 in the blood, thereby allowing doctors to detect patients most likely to develop severe respiratory failure.
These microwearable sensors are low-cost, can be manufactured in bulk and are designed to enable personalised medicine. 
"Most of today's drugs, vaccines and other treatments have been created with a 'one size fits all' approach," Kendall said. 
"Our microwearable sensors are designed to enable doctors and patients to fine-tune treatment to precisely suit their condition at the time."