A new series of micro-credentials promises to provide a more flexible and tailored learning pathway for engineers to build and verify in-demand skills.  
An ageing workforce and a boom in new projects have left Australia with a problem: a shortage of engineers.
The challenge is a long-term one, and a new initiative from Engineers Australia and Engineering Education Australia (EEA) will help address the issue. Eight micro-credentials launched this week will give engineers flexible pathways to build and verify their skills to a recognised standard, through previous or current work.  
"The micro-credentials Engineers Australia offers will assist engineers to ensure their knowledge and skills remain relevant to a very dynamic industry," says Engineers Australia's Chief Engineer Jane MacMaster FIEAust CPEng. 
"Technology, systems and ways of working are changing so fast and industry is on the lookout for people who are up to date. Micro-credentials offer a fast way to build or extend existing skills and knowledge in a way that is validated against recognised practice."
Skills that every engineer needs
The first set of micro-credentials covers professional skills required by all engineers, regardless of industry. These four skills are: 
Communication

Stakeholder engagement

Risk management

Ethical practice
According to MacMaster these skills were selected because they are fundamental to what it means to practice as an engineer.
"Ethical practice and competent practice are the cornerstones of our profession, so ensuring a micro-credential on ethics is available is very important," she explains. 
"Risk management is part of most engineers' roles and fundamental to engineering work. As the challenges engineers work on become more complex, more interdisciplinary teams are required to work on them. Engineers need to be able to work effectively in these teams, so communication and stakeholder engagement skills are now regarded as essential."
"Ethical practice and competent practice are the cornerstones of our profession, so ensuring a micro-credential on ethics is available is very important."
For those on the path to Chartered status, micro-credentials offer a chance to prove their ability in specific Chartered-aligned competencies to the level of Chartered status, which can later be used as evidence towards gaining the Chartered credential. 
"Engineers Australia micro-credentials are based on assessment of knowledge and experience to a level of acceptable industry practice," says EEA General Manager Alexandra Sparvell. "That's not something you can study for. That's something you've got to demonstrate."
Industry-specific technical skills
In addition to the professional skills essential for any kind of engineering career, Engineers Australia will also roll out micro-credentials for a range of industries. The first set, available now, covers the rail industry. Micro-credentials include:
Determine rail track design requirements

Develop rail track alignment design

Plan rail track construction 

Scope and commission rail track maintenance
As MacMaster explains, more industries can look forward to micro-credentials covering their specific needs in the future.
"Engineers Australia will continue to release micro-credentials in professional and technical skills in current, new and emerging areas as the need is identified. Industry will no doubt appreciate this method of upskilling because it delivers an appropriately skilled workforce efficiently."
Micro-credentials in construction engineering will launch later this year.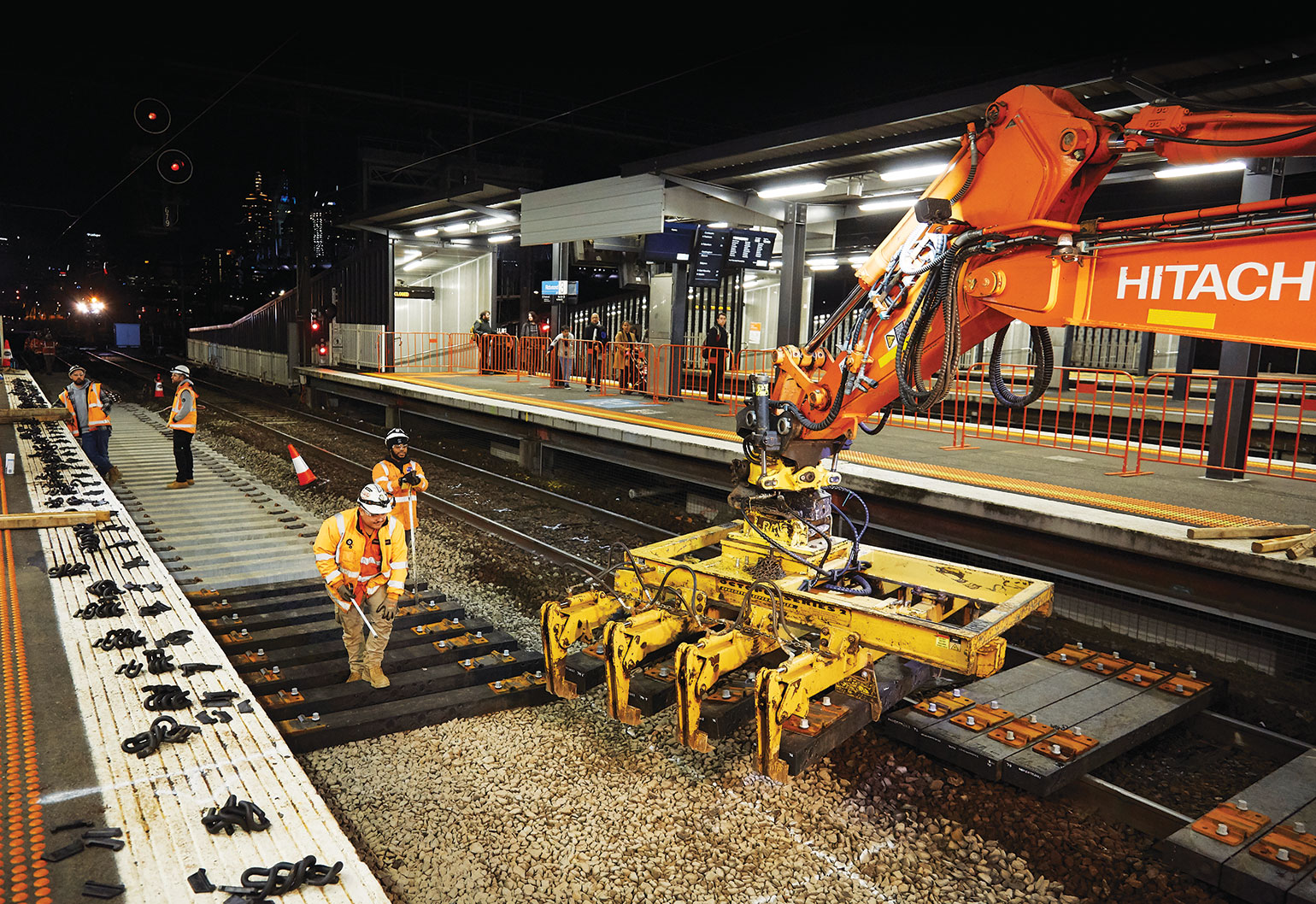 Getting engineers on the job faster
Roy Unny FIEAust CPEng, Executive Chair of the Railway Technological Society of Australia, points out that the alternative to credentialing more engineers is to wait for new talent to be trained up on the job — a slow process. "The skills are needed, and traditionally it's on-the-job training, which is common across all industries but particularly in rail," he says. 
"Given the backlog of work that's out there, there have to be solutions, such as micro-credentialing, which can shorten a little bit of that training time. It doesn't cover 100 per cent of everything, but it provides an alternate means for somebody to be upskilled in a shorter period of time. There is a very practical component to it."
MacMaster emphasises that micro-credentials won't replace traditional qualifications, but "one day [they] might be 'stackable' with credit towards traditional qualifications." 
"Micro-credentials are critically important in keeping skills relevant in a world where things are changing very fast," she says. 
"Engineers Australia micro-credentials are particularly valuable because they have been developed to meet a real need, based on industry practice and have been vetted against our strict quality criteria. Engineers can find high-quality micro-credentials relevant to their career and employers can develop their teams and verify practice as they extend their skills."
"Engineers Australia micro-credentials are particularly valuable because they have been developed to meet a real need, based on industry practice."
Three paths to engineering success
Sparvell explains that engineers can gain professional skills micro-credentials via three different routes: a learning, advisory or assessment-only pathway. 
"You can do the learning [pathway], which is a great learning program with an assessment of your application; or you can get some help and then do the assessment; or just go ahead and do the assessment," says Sparvell.
Organisations could also provide micro-credentials for their entire workforce. Sparvell explains how this might work.
"Engineers work on large and complex projects," she says. "This requires an ability to not only do the technical work, but to be able to communicate and negotiate as well as evaluate and manage risk and ethical implications. These professional skills are often learned on the job and not often recognised, but are absolutely critical to project outcomes."
"An Engineers Australia micro-credential in communication or stakeholder engagement for example, gives organisations the confidence that their engineers not only understand but can apply these skills to the level of a Chartered engineer. It's the confidence to say this is what my engineers can do, and it's been verified by Engineers Australia."
Get started with your first micro-credential
You don't have to be an Engineers Australia member to take advantage of micro-credentials. You can get started today, and prove you have the skills you need. Take a look at Engineers Australia's micro-credentials.