In Formula One racing, the difference between first and second can be a matter of milliseconds. The F1 in Schools STEM Challenge is no different. 
Teams of high school students from around Australia competed this past week to take home the chequered flag in the National Finals of the F1 in Schools STEM Challenge in Melbourne. 
Over several days, 36 teams put their designs to the test and showcased the inner workings of their cars for a panel of judges.   
Teams are run like miniature Formula One teams, with a manager, design engineer, and manufacturing and resource specialists. Together, they are challenged to design, make, test and race a miniature F1-style racer using industry-standard software, equipment and processes. 
These are not your average soap-box racers — these cars are designed to go from 0 to 80 km/hr in less than two seconds.
Winner, winner! 
After several days of competition, more than 40 awards were handed out across several categories. 
Wesley College in Perth claimed the title of National Champions in the Professional class, meaning they will fly the Australian flag in this category at the international competition later this year. Their car, Nebula, stole the show, claiming awards for Best Engineering CAD, Best Engineered Car, Best Manufactured Car, Best Team Marketing and Best Team Pit Display. 
Joining them at the international competition will be Trinity Grammar School in Melbourne and their car Seido, which claimed first place in the Development (or entry-level) class. Teams from Trinity have previously won the World Championships twice, a feat equalled by only one other school in the world.  
Race to the top
As part of the competition, students present their designs to a judging panel and discuss elements like machining techniques, 3D printing, drag coefficients and the reasoning for their choice of materials.
Beyond the technical skills, participants also need to demonstrate teamwork, problem-solving, time management and communication skills as part of judging. The ultimate goal of the competition is to prepare students for challenges they are likely to face in engineering and manufacturing roles – from resource constraints to budgeting and interdisciplinary collaboration.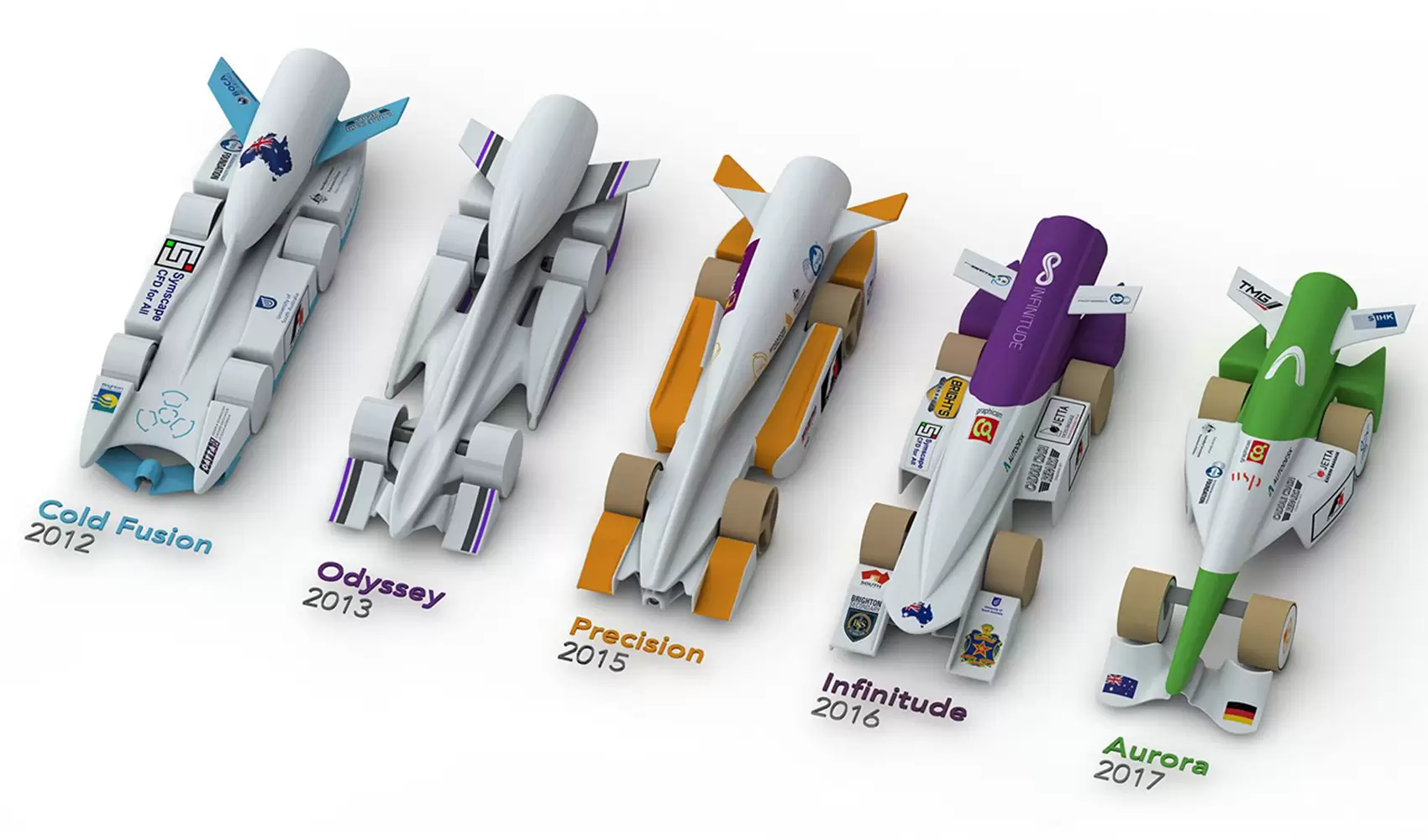 Competitions like this not only give students hands-on experience with engineering, they are also an opportunity for them to directly connect with industry and see what it's like on the other side. 
In between racing and judging, staff members of Robert Bosch, which hosted the event at its Australian headquarters, ran breakout sessions with students on topics like augmented reality and autonomous technology. 
Australia must be doing something right, because when it comes to F1 in Schools, the country is an award-winning powerhouse. Since the competition began in 2004, the country has claimed six world championships, five runners-up, three third places, and has brought home the trophy in several category awards, including eight Best Engineered Car Awards, six Best International Collaboration Awards and six Fastest Car Awards. Not only that, Australia holds the reigning world speed record, clocking in at .916 seconds. 
All together, F1 in Schools sees more than 17,000 schools from more than 50 countries compete. In Australia, approximately 22,000 students participate in the annual competition, according to the event's website.