Australians throw out 5 million tonnes of food a year, and a big part of the problem is confusing food labelling. Can smart sensors help us better gauge the freshness of our food?
Food 'best-by' dates aren't an exact science, and consumers are often left to use their best judgement on whether food is still good or not. On the other hand, food that hasn't reached its expiration date can still carry harmful bacteria, as evinced by the recent listeria outbreak that led to a recall of rockmelons.
This conundrum is exactly what chemical engineer Dr Sina Naficy wants to solve. The University of Sydney professor is exploring how food sensor technology can be used to create 'smart labels' for packaged food, giving consumers more visual and accurate indicators of how safe it is to consume what's sitting in their fridge.
The high cost of food waste    
Australians throw away almost 5 million tonnes of food each year, and a major cause of this is "confusion over 'use-by' and 'best-before' date labelling", according to the Australian Government's 2017 National Food Waste Strategy report. This equates to almost $1036 of food waste per Australian household a year.
And we aren't the only ones left scratching our heads about how to improve the system: a 2016 survey of Americans found 37 per cent of respondents always or usually throw away food because it is close to the expiration date that appears on the package.
Dynamic food labelling
Unlike a static label, food sensors can identify and monitor characteristics such as temperature, defects and spoilage to provide a more accurate view of the state and safety of food based on real-time feedback. Naficy specifically focuses on sensors that detect gases produced by bacteria in food.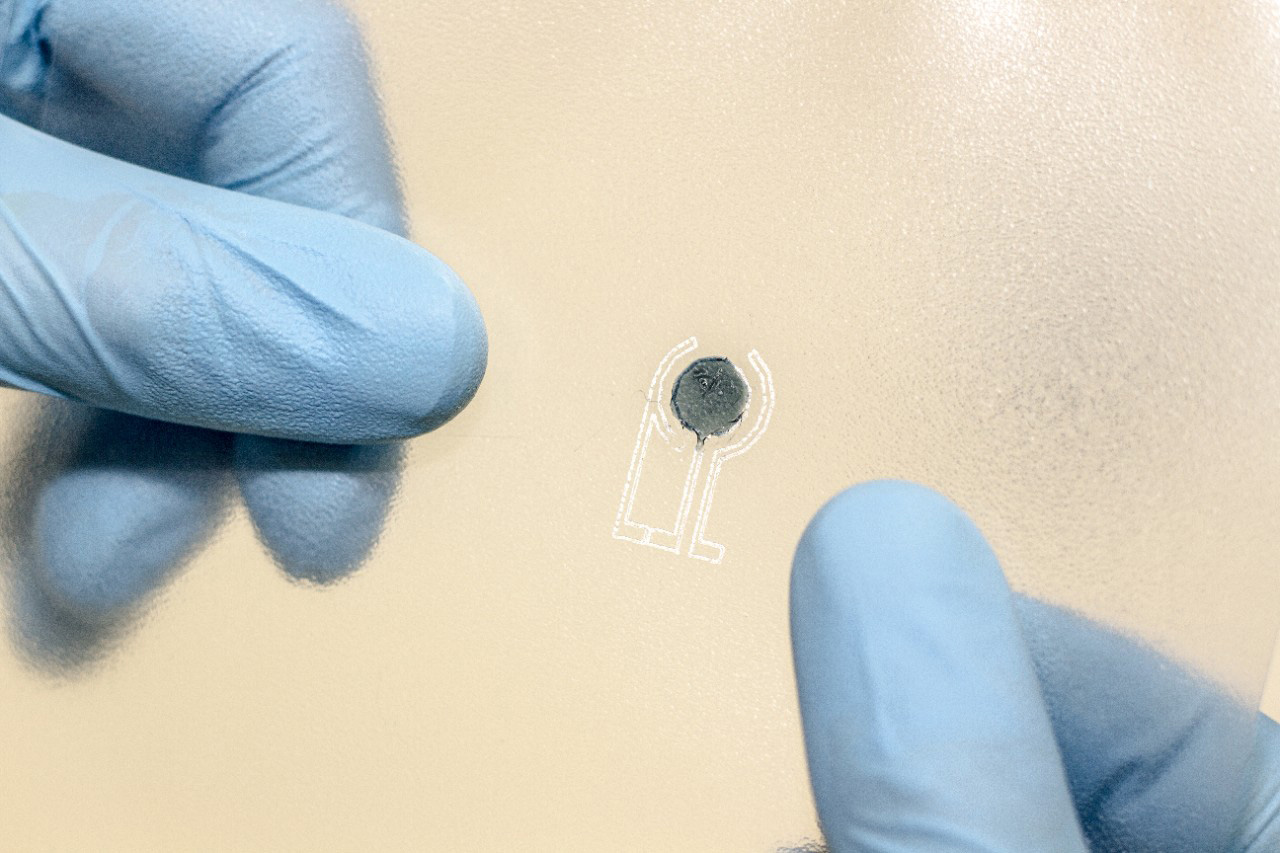 Certain gases such as ammonia, hydrogen sulphide, nitrogen dioxide and carbon dioxide are crucial indicators of the quality of food and the activity of bacteria living in it. There are gas sensors on the market, but according to Naficy these are bulky, expensive and can't be incorporated into food packaging. 
"By designing flexible conductive inks to print electronic circuits on the paper using standard inkjet printers, we will provide a practical, cost effective solution for manufacturers," he said.
The conductive aspects of his food packaging sensors will be key, as this allows the sensor to transmit signals to a device that captures the data and gives a precise reading of certain gas levels. The sensor could not only provide consumers more information about the safety of their food, but also provide food suppliers with data to optimise storage, transportation, purchasing behaviour and food safety compliance.
Naficy has begun developing the inks and will continue to develop the sensor as part of the Centre for Excellence in Advanced Food Enginomics. Thanks to an Endeavour Scholarship, he will also develop the sensor design, optimisation and prototyping in collaboration with the Centre for Plastic Electronics at the Imperial College London.