Fulton Hogan's construction division has realised the process for credentialing its construction engineering workforce adds up to so much more than the sum of its parts.
When he began working as an engineer with AW Baulderstone in 1983, Duncan Gibb was handed a simple career-progression framework. For the young graduate, the framework made very clear the steps he'd need to take to eventually become a project manager, which was his long-term goal.
Now CEO of Fulton Hogan Construction (Australia), Gibb said throughout his career a clearly mapped pathway, for him and his colleagues and staff, had always been important.
"I don't believe people can intentionally manage their own career growth unless they've got a plan in front of them," Gibb said.
"Especially as a young engineer, you simply don't know what you don't know. So, let's give them a plan and move forward from there."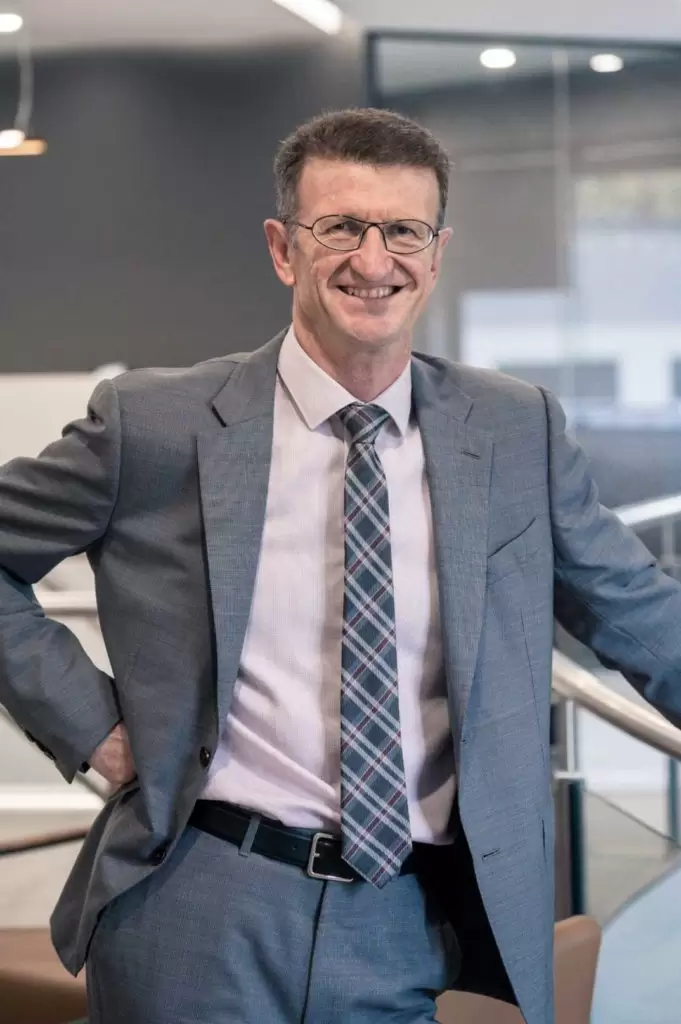 Gibb and his team have worked on creating what has become a career development framework for engineers within Fulton Hogan Construction. It has been rolled out into the business to provide consistency across states and offices, and it now forms the basis of all performance reviews and organisational training/upskilling plans.
The framework has also been mapped to align to Australian competency standards for Chartered engineers, enabling Fulton Hogan to create a road map for its over 300 construction engineers, to achieve this credential.
This means once Fulton Hogan engineers reach a certain standard of experience, knowledge and training, they can become Chartered engineers.
Chartership aligns with international competency standards, creating a level of international mobility. It also means those engineers should have a simple pathway to secure registered status in the increasing number of states that require it.
As a result of the new framework, Fulton Hogan is not only enhancing staff capabilities across the board and ensuring entirely new levels of consistency of talent throughout the business, it is also boosting staff engagement and retention and likely attracting talent.
Finally, via Engineers Australia Chartership, it is giving its staff a way to not only measure their performance and development against their peers, but also to benchmark their knowledge and experience against the rest of the world.
Engineering a credentialing program
At a Fulton Hogan Construction project managers forum 12 months ago, after explaining what he desired in a career progression framework, Gibb assembled a committee of volunteers from various regions to drive the program.
"I don't believe people can intentionally manage their own career growth unless they've got a plan in front of them."
The committee came up with a career development framework that clearly outlines how a graduate can become a project manager. It delineates the developmental areas and the experience required. Furthermore, it then outlines how an engineer can continue to move up the ladder, all the way to CEO.
Gibb said it's more important than ever that we continually and consciously develop the talent of the engineering cohort as a group, and that the development is strategically encouraged and supported by Engineers Australia.
"There's a massive amount of infrastructure being built in Australia right now, and the government is saying engineering is a great platform to grow the economy," Gibb said.
"I realised about ten years ago the importance of people in our business. When you're a project manager, you're just thinking about building something. When you're below project manager, you're thinking about building a small piece of that. You forget that everything happens through people."
What Chartership means to an early-career engineer
For the last three years, Bonney Emmett has been toying with the idea of seeking Engineers Australia credentials. Having worked as an engineer for nine years and realised that she has, over that time, developed a great deal of knowledge and experience, Emmett sees credentialing as a valuable form of recognition of competency.
"It has not typically been common in construction," Emmett, now a Senior Project Engineer, said.
"But there are practical advantages. Sometimes, for example, you need someone who has accreditation to sign off on particular design components and sometimes that person can be quite hard to find. But also, I think it's just good to have that acknowledgement of your talent.
"Chartership means you have received acknowledgement that you're proficient as an engineer. It's more than just a certification."
"It should make you stand out from the crowd a little. It means you have received acknowledgement that you're proficient as an engineer. It's more than just a certification."
It can be difficult, particularly in the busy construction sector, to find time to do what is required to be credentialed. That's why it's so valuable, Emmett said, to be working within a business that actively encourages its staff to schedule in the time to get it done.
"If one of my engineers told me they wanted to spend one or two hours a week doing it in their work time, I would have no issues with that," Emmett said.
"And I know my management have no issues with me doing that, either. It's about a dedication to greater knowledge and performance. That works for me as an engineer, and that works for my employer as the business boasts an increasingly skilled and talented workforce."