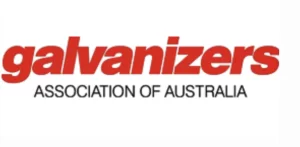 Many products are marketed as galvanized, but each of the three main coatings offer different outcomes. Incorrect specification of galvanized products can lead to disappointment. Here's how to avoid that from happening.
There's often a great deal of confusion in the market about the different types of galvanized steel coatings and which option is best-suited to a particular project.
David Harrison, Market and Specifications Engineer at the Galvanizers Association of Australia, says this has been a longstanding issue – one that needs urgent attention because of the implications of using an unsuitable type of galvanized steel.
"When there's an issue with coating thickness, it's usually because the specification was incorrect or misunderstood. Sometimes engineers and designers will order the right product but the person responsible for placing the order hasn't picked up on all the details or they've just provided whichever product they had available," says Harrison.
"It's really important to specify according to a Standard, but also to understand how coating thickness is directly related to durability." 
Choosing the right galvanized product
There are three main types of galvanized coatings that engineers should be familiar with:
Hot-dip galvanized (zinc) coatings on fabricated steel – i.e. batch galvanized products to Australian Standards/New Zealand Standards (AS/NZS) 4680



"In this process, steel is usually galvanized after fabrication," says Harrison. "It's processed through a series of pre-treatment baths before being dipped in a zinc bath where it undergoes a metallurgical reaction with the zinc. That forms a series of zinc iron alloy layers overlain by pure zinc. Thicker steel sections require a longer time in the galvanizing bath, so the nature of this process means that the coating will be thicker on the thicker sections of steel."





"Additionally, the chemistry of the galvanizing bath is such that the coating thickness is influenced by the steel chemistry, particularly the silicon content, which can influence the rate of reaction between iron and zinc."
Batch galvanized coatings provide a zinc coating that is thick, tough and gives complete coverage of the steel article. This combination cannot be achieved with other types of zinc coated steel.
Continuous hot-dip metallic coated steel sheet and strip – i.e. continuous galvanized sheet and coil to AS 1397



"In this process, uncoated steel strip is uncoiled at the start of the galvanizing line. The tail of this coil is welded to the nose of the next coil to create a continuous strip which then passes through several processes, including a molten zinc bath, before being sheared and recoiled as a galvanized product. The resultant coating is predominantly zinc with a very thin iron aluminium layer. The thickness is independent of both steel chemistry and steel thickness and is controlled by air wiping."





Continuous galvanized coil has a zinc coating that is smooth and ductile, allowing for roll-forming into shapes such as purlins. It's successfully used in many construction applications. The coating is always thinner than batch galvanized coatings.
Hot-dip galvanized (zinc) coatings on ferrous hollow sections, applied by a continuous or specialised process – i.e. continuous galvanized pipe and tube to AS/NZS 4792



"Continuously galvanized structural tube is commonly manufactured from a continuous galvanized strip on a tube mill. Characteristic of these products is the effect of secondary processing operations by the tube mill on the galvanized coating, including a mill-applied coating repair to the external weld zone, an uncoated internal weld bead, uncoated cut-edges and the risk of reduced durability on roll-formed corners due to thinning and microcracking of the coating."
Like continuous galvanized strips, the continuous galvanized tube coating is always thinner than batch galvanized coatings. Continuously galvanized tubes are widely used in light structural applications and, with appropriate repair to the cut-ends, can be ideal in many applications when the environment has relatively low corrosive effects, typically low to medium environments.
Unpacking the different outcomes
Regardless of its exposure, the durability of a galvanized coating is always in proportion to its coating thickness. The chart below shows the coating thickness and durability of the typical galvanized coatings used in construction, with the range of commonly available coatings indicated.
With batch galvanized coatings being the thickest coating and the only galvanized coating that provides complete coverage of the steel, it is the recommended option for engineers in most situations. 
"Batch galvanized coatings are always thicker than continuous galvanized coatings, so for durable corrosion protection engineers should always specify that structural steel is galvanized to Australian Standards/New Zealand Standards 4680," says Harrison.
Batch galvanizing also ensures that all surfaces, including cut-ends and welds, are fully galvanized. 
He adds that, for residential housing, designers should be aware of the requirements for corrosion protection for structural steel in the 2022 NCC, which is given in Section 6.3.9 of the Housing Provisions Standard. 
"It provides a minimum galvanized thickness requirement to location. Continuous galvanized hollow sections are only deemed to comply in areas of low corrosivity."
Find out more about the performance of galvanized steel coatings in various environments.