Can direct air capture be an effective weapon in the fight against global warming?
In March 2023, United Nations chief Antonio Guterres said that a desperate "everything, everywhere, all at once" attitude would now be needed to address climate change.
It will take a superhuman effort to claw back the catastrophic carbon dioxide levels in our Earth's atmosphere.
And that involves an engineering effort that will leave the likes of the Great Pyramids, the Great Wall of China, the Panama Canal — and the Snowy Mountains Scheme — in its shade.
"Solar is not going to solve it. Wind is not going to solve it. Hydrogen and ammonia are not going to solve it. There is no silver bullet," said the University of Sydney's Director of the Net Zero Initiative, Professor Deanna D'Alessandro. "We need to be pragmatic and practical about needing a portfolio of options."
The Intergovernmental Panel on Climate Change (IPCC) said in its sixth and most recent report that, despite decades of warnings, the world remains on track to exceed the catastrophic 2°C warming threshold.
Renewable energy, reversed deforestation, careful carbon accounting: the need for these remains critical. But they're no longer going to be enough.
"All of these technologies have pros and cons," D'Alessandro said. "Just look at the amount of steel you need for wind turbines and the lifecycle of solar panels. Then you'll get some semblance of the issues we face."
Humanity invented fire. It devised concrete and steel. It also created the internet. These and just about everything in between contribute to global warming and, at this point, we've got just one trick left to reverse it.
"Solar is not going to solve it. Wind is not going to solve it. Hydrogen and ammonia are not going to solve it. There is no silver bullet,"
"Direct air capture [DAC] is the only technology that can give us negative emissions," said CSIRO Research Group Leader Amir Aryana.
But there are problems with DAC technology too. It's costly and it's inefficient. But it must be deployed on a mind-boggling scale. And fast. "Given the cost challenges we have, I focused on the logistics all the way through the value chain," Aryana said.
"It's an enormous ask — even if we design our systems based on what is available off the shelf, integrate it with other existing technologies, and turn the CO2 into a value-added product. But it's doable."
A call to arms 
The International Energy Agency believes a billion tonnes of carbon dioxide will have to be pulled from the atmosphere each year by 2050 to meet global net-zero goals.
By 2100, four billion tonnes will have to be drawn down each year to limit the already inevitable heat surge to acceptable levels. "We can't wait," said Aryana. "We have to start now, do our best with what we have, and get better at it fast."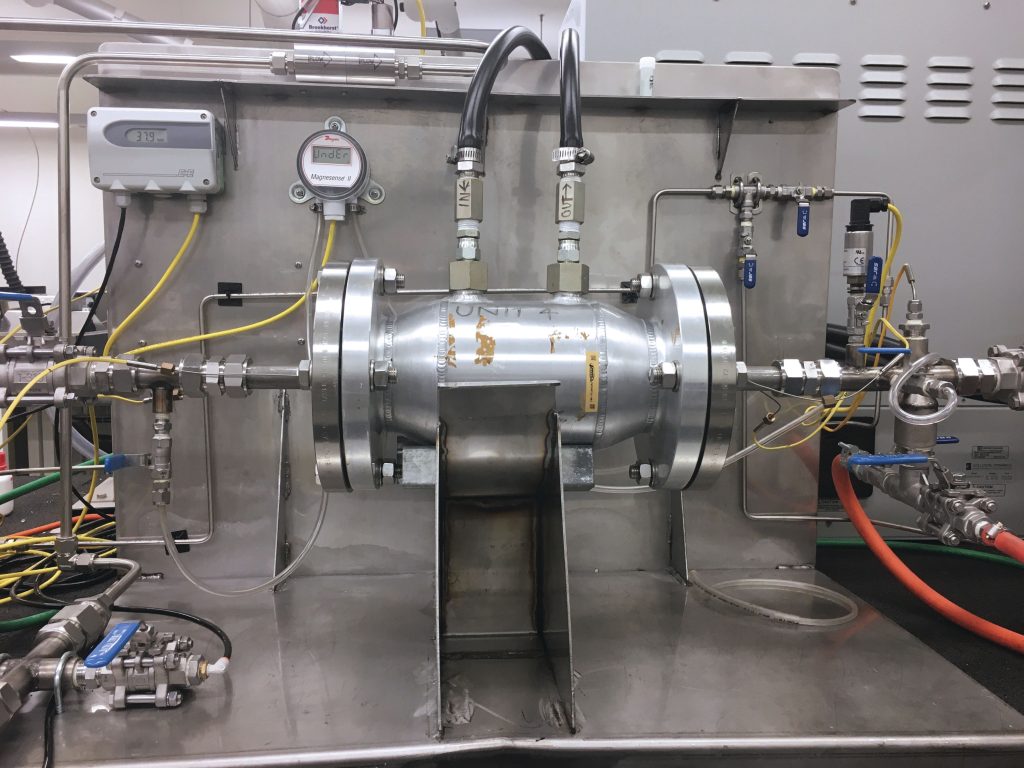 The World Economic Forum and the US Department of State have created the First Movers Coalition. Its 82 members include names like Apple and Microsoft committing to paying a premium for carbon credits linked to reduction projects.
Look closer at the list, and you will also see BHP, Fortescue Metals and Rio Tinto. Their initial goal is modest: just 50,000 tons of carbon dioxide removed by 2030. There are nature-based options. Trees and plants soak up carbon dioxide. As does ocean life. But the scale and urgency of the problem means nature no longer has the capacity to self-correct.
"We hear a lot about nature-based offsets, which, at the minute, is really the only widespread mechanism we have for dealing with carbon removal," said D'Alessandro. "But the reality is that we're relying too heavily on nature. We know we need short, mid and long-term options."
It would take an estimated 862,000 km2 of new, healthy forest to recapture one billion tons of carbon dioxide — almost the entirety of South Australia. Current DAC technologies need between 1500 km2 — two Canberras of new geothermal power facilities — and 66,000 km2 — an area the size of Tasmania covered with wind turbines — per billion tonnes of capacity.
But that's just part of the challenge. Existing liquid-solvent DAC systems use between one and seven tonnes of water to capture a tonne of carbon dioxide. That's comparable to the consumption rate of steel and concrete. Some solid absorbent systems need up to 1.6 tonnes of water. Others must contend with unwanted water being drawn from the air and clogging up the process.
"We have technologies based on centuries-old, well-known chemistries," said D'Alessandro. "These are the ones closest to market. And that's great because those companies are the early movers that recognised the urgency of the problem. But then you've got other, more innovative developing technologies that could soon leapfrog these existing technologies in terms of their cost-benefit analysis."
Advance Australia
"We are further behind the rest of the world here in Australia," said D'Alessandro. "Those of us who recognised a big part of the net-zero conversation was missing had to self-assemble ourselves across Australia. And that conversation was about dealing with legacy emissions in the atmosphere."
But the CSIRO is now putting its weight behind several local carbon capture projects to produce large-scale demonstration and proof-of-concept plants. One of these, the CarbonAssist unit, uses existing, off-the-shelf ingredients in new ways to generate new materials for maximum efficiency. The resulting reaction agent can, therefore, quickly be scaled up to mass production and distribution.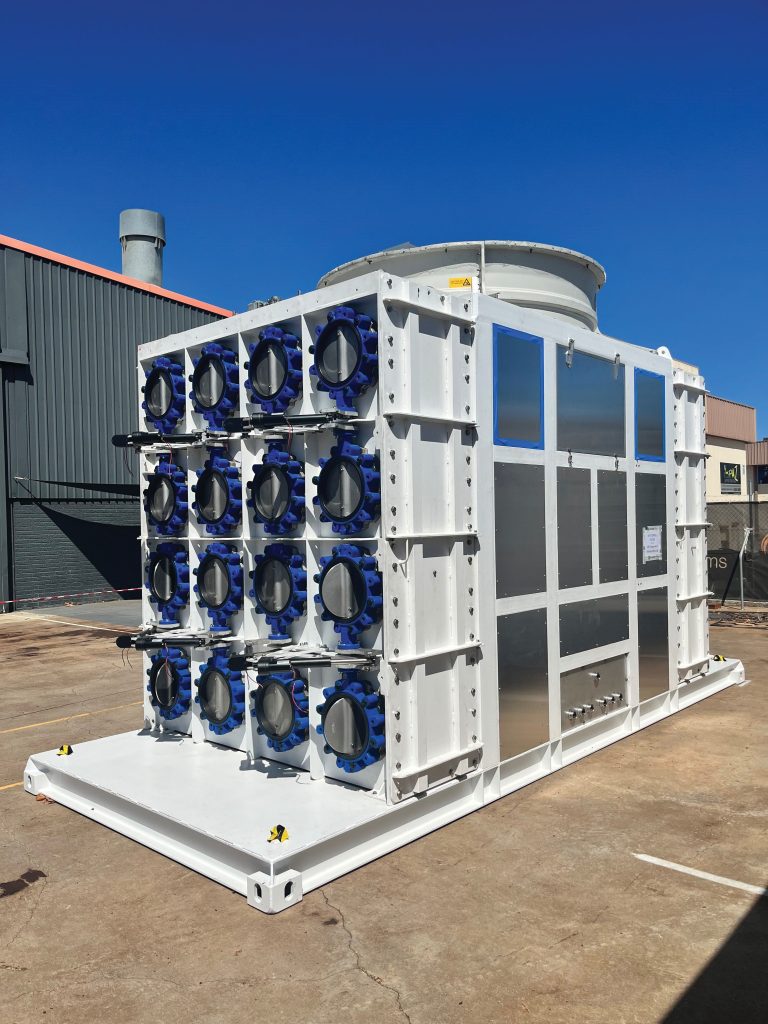 Southern Green Gas, meanwhile, is built on advanced new materials science for water-free technology. But this requires a new reagent production industry to be fast-tracked. "You have to start somewhere," said Brett Cooper, Co-Founder and Business Development Manager of Southern Green Gas.
"But this is a massive, positive opportunity for the engineering industry, the mining industry in Australia." Because of the country's vast scale, it is possible to build capture fields almost on top of geo-sequestration sites.
"We've got the below-ground mining industry expertise to secure that, and the renewable energy sources can sit nearby," he said. The technology, the resources and the space all exist. All that's needed now, Cooper said, is the will.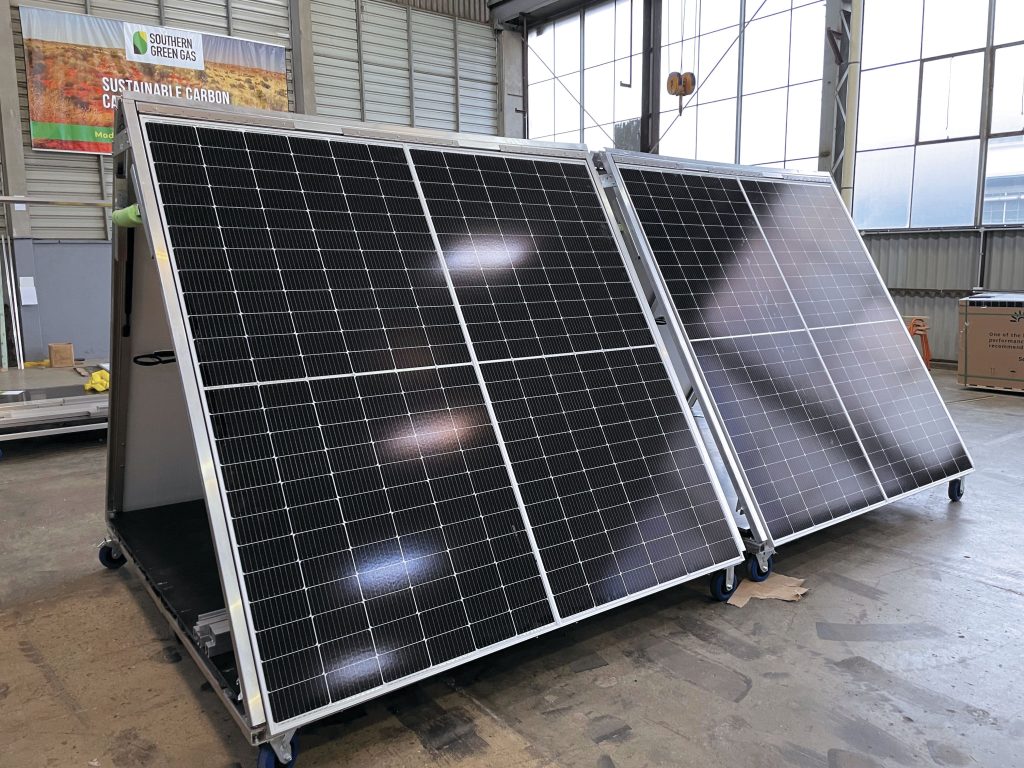 "There are groups across Australia that have their technology ready to go, but we don't have a clear transition plan," he said. "We're being held back by a lack of legislation."
But according to D'Alessandro, momentum is beginning to shift. "I think the responsibility that lies with us, as scientists and engineers and those who understand these technologies, is to ensure that this transition will set Australia up for a safe, responsible future," she said. "That means setting up responsible policy and legislation. It means working with the communities on the ground who will be affected by these technologies. And it means developing a whole new ecosystem needed to support it."
Climate engineering
The common thread between Australia's DAC technologies is the need for cheap, mass-produced infrastructure. But they also must operate with the minimum possible energy input and maintenance. "It needs to be picked up, shipped internationally, slotted in, switched on and ready to go," said Aryana. "DAC must be as simple and flexible as possible to catch on."
Cooper said there's an overwhelming need to ground projects in economic reality. That's why investor and adviser Dr Alan Finkel introduced his team to former General Motors Holden production engineer Andrew Hynson.
"He's able to say, 'Well if we use this particular thing, I know the automotive industry produces that on a massive scale. So instead of engineering one that costs five dollars, you can get it for fifty cents'," Cooper said. "But that may mean we must adjust the science a little to get the balance right."
"The energy requirement is much lower if waste heat and renewable sources are used,"
That balance is the name of every aspect of the game. Aryana said CarbonAssist's technology is comparable to an average commercial cooling tower. It does not need a powerful fan. Its vacuum pump is of the same scale as common commercial fish tank varieties. "So the longevity of the chemicals right now is between three to five years," he said.
"And normal cooling towers last about 15 to 20 years."
The technology operates with carbon-capture powder laid out in stacked trays. Air is blown across them, with the heat needed to release the CO2 into a vacuum provided by hot-water heat exchangers.
"The design allows for the heat exchanger to utilise waste heat or renewable energy. It provides the flexibility needed to go across multiple sectors," Aryana said. The unit currently consumes one-megawatt hour to secure one tonne of carbon. 
"The energy requirement is much lower if waste heat and renewable sources are used," Aryana said. "About 70 per cent of it goes into heat, and 30 per cent is for the other stuff: the fan, the actuator, the vacuum pump."
And the vacuum isn't only about removing concentrated CO2 from the unit. "Think of gas-liquid-solid phase envelopes, such as with water," Aryana said. "You can change these states through temperature.
But you can also do that with pressure. The vacuum allows me to play down that curve and release the CO2 at 75°C." Aryana said a working prototype is up and running. "We're already extracting about 0.25 tonnes per day," he said.
"And in March next year, we will have a one-tonne per day unit deployed to [South Australia's] Moomba [gasfield] ." Mass-volume production is the next step, and commercialisation is currently underway.
Pursuing effciency
Cooper described the core technology behind Southern Green Gas as "like a printer cartridge, where we can pull it out and replace it because it's either worn or because Deanna has come up with a more efficient system".
"Over time, our chemistry will improve. Our sourcing of materials will change," D'Alessandro said.
"And COVID has already meant we had to turn our attention to metal-organic framework [MOF] resources that are plentiful here in Australia and take advantage of the advanced manufacturing of Australia's raw resources." 
The form of the cartridge is yet to be finalised, but it could involve 3D printing the MOFs to maximise airflow exposure and eliminate the need for supporting substrates. And the candidate MOFS must be heated to about 90°C to release the captured CO2.
"Southern Green Gas is [at time of writing] building and testing prototypes of this technology at the Advanced Robotic Manufacturing (ARM) Hub in Brisbane," said Cooper. One prototype is about the size and shape of a two-person tent. Another is the size of a shipping container. Both incorporate the solar panels needed to power them. The first prototypes are expected to be delivered within months.
"We should be able to capture — including the allowance for the energy — somewhere in the range of 500 to 800 tonnes of CO2 per annum, per hectare," he said.
A new hope
The challenge isn't so much the engineering, Cooper said. "It's in the price signals that we need to bring this industry on, and bring it on fast." While the federal government cut investment for carbon capture in last October's budget, it did announce a new $141 million negative emission fund.
The real money comes from international investors. "The cost for us doing carbon removal at the moment would probably be up around $1000 a tonne because we're hand-building the prototype modules," said Cooper.
"But it's just going to follow the price-drop pattern of the photo-voltaic industry."Australian carbon credits, meanwhile, are trading for about $40 a tonne. "We're going to have to accept that we need a transition plan," said D'Alessandro.
"We've got many groups across Australia that have technologies ready. But they need to know how we will translate and integrate that into a carbon economy."