Grant Cameron is using drones, 3D printing, robotics and virtual reality to get Indigenous kids excited about the tech skills that will set them up for the jobs of the future.
As technology marches on, the employment landscape is changing and opening up new career opportunities that rely on a STEM-based skill set.
Cameron manages the Indigenous Digital Excellence (IDX) program at the National Centre of Indigenous Excellence (NCIE), which aims to help kids become more confident in using these types of emerging technology.
Cameron has seen some impressive responses to the program, particularly from kids who usually have a low school attendance rate.
"When we're there, they're normally there all week, and they're the kids who are hanging around late in the afternoon asking questions and helping us pack up," Cameron told create.
IDX has run an individually tailored program at 25 sites around the country, ranging from Redfern, Darwin and Canberra to Cape York, Arnhem Land and Elcho Island. They are set to venture even further, travelling to the Torres Strait Islands in November and Tasmania early next year.
Particularly in remote communities, Cameron said that kids are usually looking at careers in traditional trades and have no idea that they could work as drone pilots or in IT. 
"The more they're exposed to tech early, and the more information they have about those career paths and those opportunities, I think it can only make their future brighter," he said.
Making it fun
Cameron said kids' enjoyment and excitement of emerging technologies has contributed to the program's success.
"Sometimes they are having so much fun that they don't realise they are learning about maths and angles," he said.
Incorporating local culture into workshops has also been helpful, as has having an all-Aboriginal project team.
"We talk in normal language and explain things in simple terms, and I think that's something that makes [the kids] engage a lot more," Cameron explained.
Cameron's team trains adults in communities as facilitators and leaves each site a tailored technology kit so they can continue to run workshops and keep the kids engaged. They also provide follow-up visits and online resources.
"I think it's vital that we have that sort of long lasting relationship," Cameron said, adding that this separates IDX from a 'fly-in-fly-out' contractor model.
Cameron encouraged engineers interested in sharing their passion for technology with Indigenous communities to get involved with organisations at the grassroots level and try to make it fun for kids to learn.
"Make kids realise that it's not something that's so far out of reach that they'll never achieve it," he said.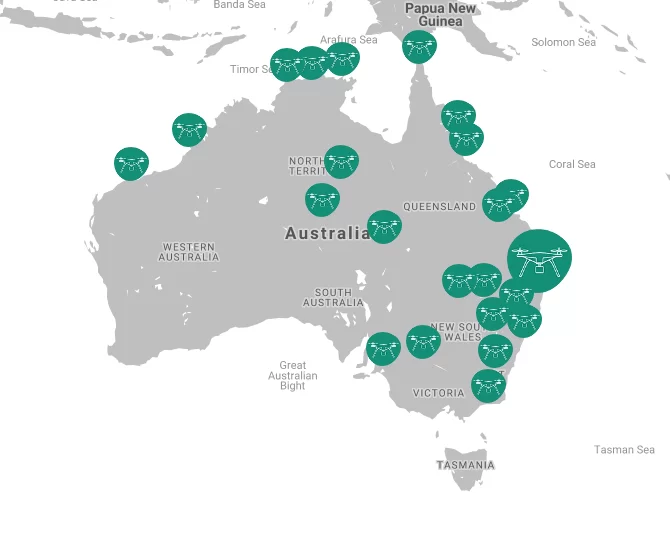 Part of the conversation
Cameron said there have been Aboriginal scientists and inventors, but awareness of their achievements is usually low. These include David Unaipon, a Ngarrindjeri man who is pictured on the fifty-dollar note. Unaipon's inventions included a boomerang-based helicopter design, a multi-radial wheel and a mechanism that formed the basis for today's mechanical sheep shears.
A much earlier example of Aboriginal innovation is the 6600-year-old Budj Bim eel traps in southwest Victoria. This recently World Heritage-listed site is an example of ancient aquaculture and hydraulic engineering that predates the Egyptian pyramids and Stonehenge.
With the rise of AI and automation, Cameron emphasised that Indigenous people should be  part of the conversation about how technology affects our lives.
"We have to be involved in conversations … because we have a lot to share. We also have a lot to learn… but I think the more we are involved in that conversation, the better," Cameron said.